Feature
Austin FC coach Josh Wolff set to test wits with mentor Bob Bradley
Wolff tells TFC Republic that Bradley made an indelible impression on him as a young player and that he continues to influence him as a coach.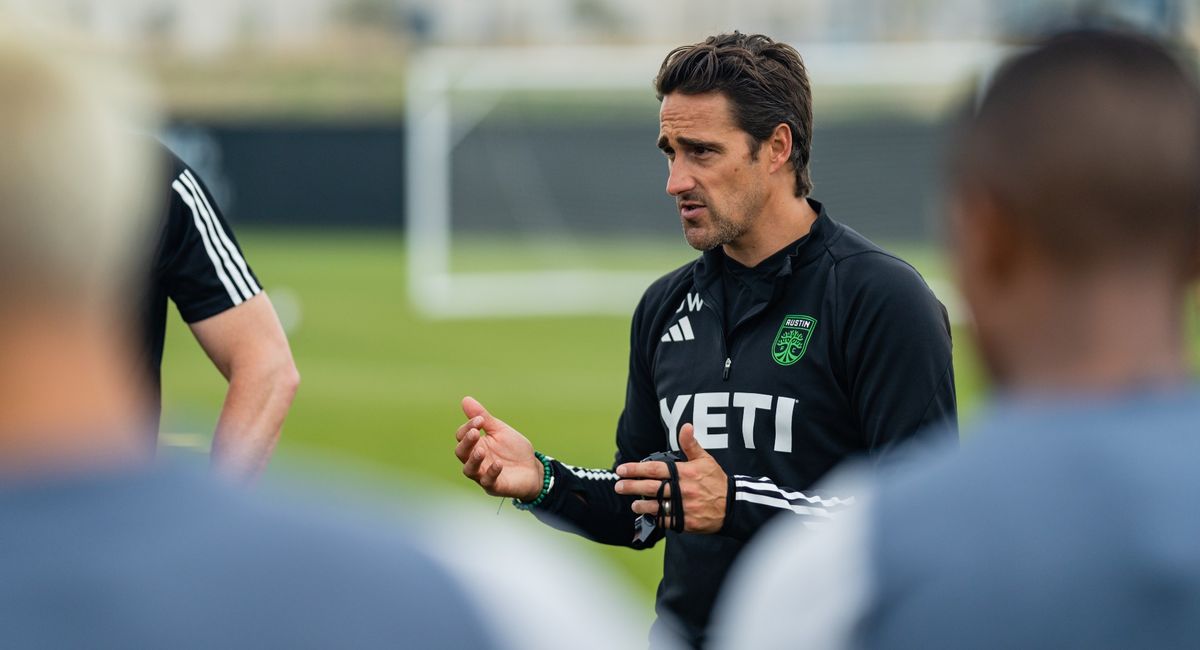 This story is out from behind TFC Republic's paywall and is free to read.
You can subscribe to TFC Republic by
CLICKING HERE
, or by clicking on the subscribe button on the home page. A monthly subscription costs just $8, while a yearly subscription is $50 (a savings of 48%).
How far back do Bob Bradley and Austin FC coach Josh Wolff go with each other? So far back that VCRs were still being used.
The impromptu, one-on-one video sessions that Bradley conducted when Wolff played under him at the Chicago Fire will be the farthest thing from the former forward's mind when Austin hosts Toronto FC on Saturday at Q2 Stadium (8:30 p.m. ET/Apple TV) in the first ever contest between the clubs.
But there's no question that Bradley made an indelible impression on Wolff, now in his third year in charge at Austin.
"I can remember specifically arriving early to training and Bob would be on a stationary bike. This was in the VHS days and he'd have game video ready to go, and he'd be using a remote control, and he'd be like, 'Josh, sit down; let's look at this.' And he'd walk me through stuff in games and he had in his mind the exact plays and game situations that I needed to see in order to improve," Wolff recalled in an interview with TFC Republic.
"The amount of work he'd put in and the commitment to his craft, I think every single player who played under him would say that's the first thing they recognized about Bob. At club level and national team level, those things never dropped with Bob. They were never compromised."
Wolf, 46, scored 81 regular season and playoff goals in 281 MLS playoff games in a career that saw him turn out for D.C. United, Kansas City Wizards and Chicago Fire. He also had a brief stint with German club 1860 Munich. It was under Bradley in Chicago where Wolff cut his teeth as a professional, scoring eight goals in only 14 appearances as a rookie in 1998, playing a role in helping the Fire to win the MLS Cup as an expansion franchise. The next year, Wolff scored 10 goals.
A native of Georgia, Wolff played NCAA soccer at the University of South Carolina for three seasons before leaving school early to turn pro. He joined Project 40, which was the forerunner to the league's Generation Adidas program.
---
---
Rather than being drafted like current Generation Adidas players, Wolff was simply assigned by MLS to Chicago when he signed with the league.
"There was a way in the early days [of MLS] where they just put players in different spots. … At some point when certain names came up, we were asked if we would have an interest in him as a Project 40 player, and we said absolutely," Bradley recalled.
Bradley's Chicago teams from 1998 to 2002 were a blend of veterans, most notably former Ballon d'Or winner Hristo Stoichkov, and hungry young players such as Wolff and a host of others who went on to become coaches, including Jesse Marsch, Jim Curtin and Chris Armas.
Bradley remembered that Wolff quickly adapted to life in MLS after being a standout in college.
"He was a young, talented player. We had such a unique team in that period of time in Chicago. We had these incredible veterans, we had young guys who wanted to learn from the veterans. It was competitive every day and Josh got thrown into the middle of it as a young guy and picked up on every part of it," Bradley said.
"[He] enjoyed the competition, [he] picked up on little things that Stoichkov, Ante [Razov] and others would tell him. He became a really good player. Dangerous striker, good movement, understood the game, smart. So, it's not a surprise to see him doing well as a coach."
Wolff recalled: "My experience was I'd train with the first team for three or four days and then go play Project 40 games Thursday through Sunday. That was my cycle and proving ground. I scored a boatload of goals in the A-League and showed I'm not a college player. Maybe I wasn't a starter, but I wasn't a college player, either. I earned my spot and Bob threw me in with some very experienced players and that helped."
In total, Wolff spent five seasons in Chicago before being traded to Kansas City in 2003 after Bradley stepped down as coach. He has fond memories of playing for TFC's current bench boss.
"He was my first coach as a professional and it was a very [impressionable] time in my career – I came in from Project 40 and we were an expansion team. The feedback early on was just that I was a young player and I would get playing time, but the focus was on building a roster and getting an expansion team up and running. … As time went on, I saw more minutes in MLS, while also playing in the A-League with our [reserve] team. But Bob was always coaching, he was always teaching, he was always communicating. As a young player, that's what you'd hope for," Wolff said.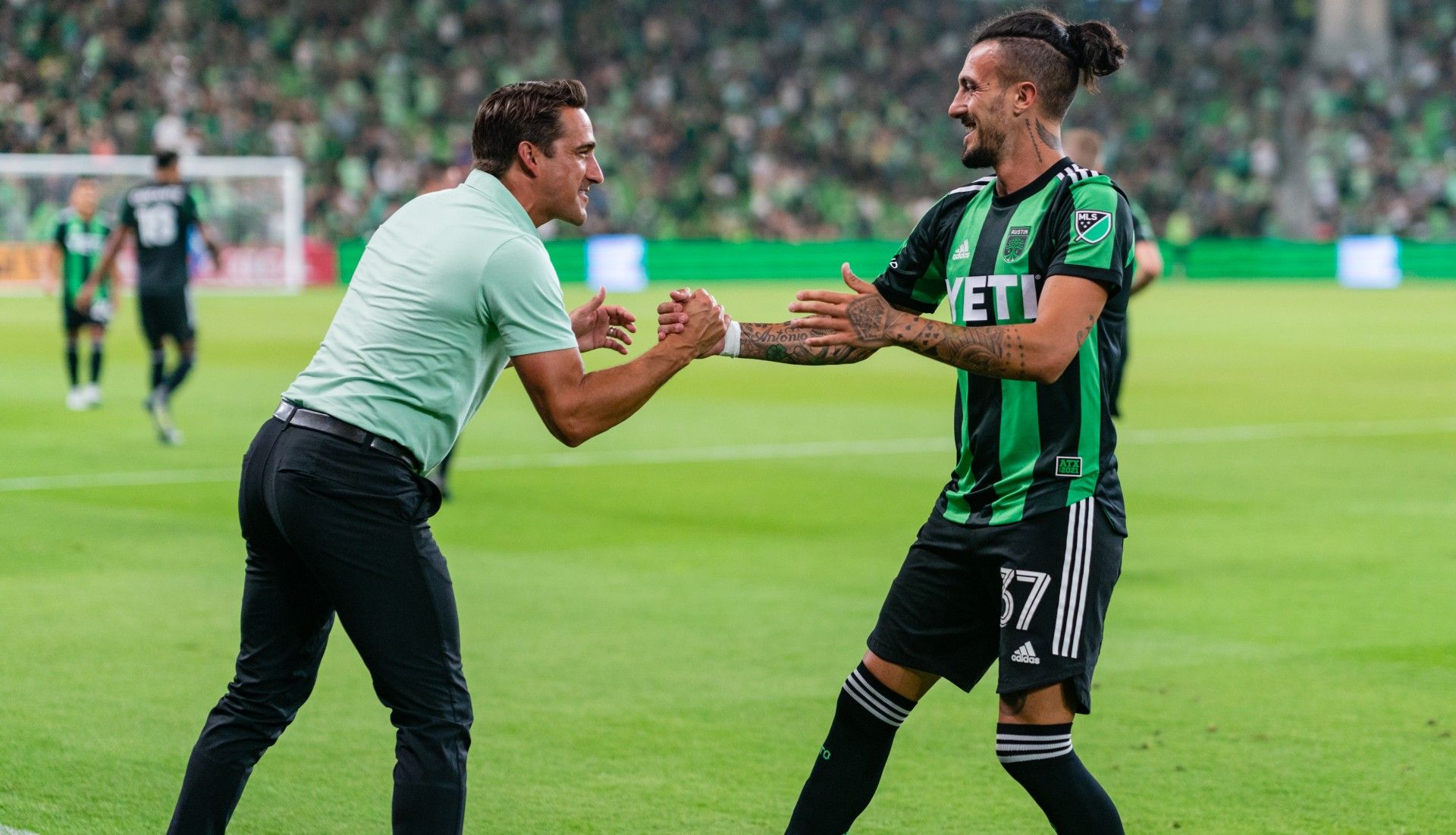 Wolff, who also played for the U.S. national team when Bradley was at the helm, recalled that his former coach took an active interest in getting to know his players off the field. It went beyond simple Xs and Os with Bradley, remembered Wolff, who scored nine goals in 52 appearances for the U.S.
"He wanted to know more about me as a person, about my family. That's who Bob is to me, and how I remember Bob. It's a family with his teams and he embraced that side of it as much as anyone I've ever seen. We were all part of a family in Chicago," Wolff said.
One of the things that Wolff appreciated about his time in Chicago was how Bradley talked to his players in an honest way, recalling that there was a "freshness" about how his former coach didn't mince words.
Bradley's frankness in dealing with his players is something that's influenced Wolff in his coaching career.
"A lot of memories I took with me from Bob was how I try to teach and communicate with players today. He was a very honest coach, a very honest person. I think it's important for players to hear when it's not good enough. He articulates those things very clearly. I've benefited from good coaching and I maximized those opportunities as a player, and it was a great environment to learn under Bob at Chicago… There's a level of appreciation that players had for his honesty," Wolff offered.
"You have to find the ability to push buttons for each player. Not every player receives information the same way or can handle criticism the same way. Sometimes Bob would pull guys to the side for a private word, but he'd also say stuff to a player in front of the entire group.
"I saw plenty of times when Bob was nose to nose with players, and there was no budging. There were some heated moments, but it was because he cared about his players, he cared about his team, he cared about the environment. He treated everybody as men and he commanded that respect, and he got it back."
TORONTO FC TICKET DISCOUNT FOR TFC REPUBLIC SUBSCRIBERS!
TFC Republic subscribers can get up to a 25% discount (including no Ticketmaster fee) on ticket prices for Toronto FC home games.
To receive the special promo code, email me at
johnmolinaro@rogers.com
As a youngster in MLS, Wolff also appreciated Bradley's role as a teacher who was deeply invested in trying to help him become a better player.
Wolff recalled countless personal video sessions with Bradley where his former coach would show him specific match films in order to help him start thinking about the game in different ways.
"Some of my best memories of Bob were when he'd show me videos of [former AC Milan forward] Filippo Inzaghi, and we'd just sit there and watch his positioning relative to the ball – not to the action in its immediacy but rather how the play was developing  and here's what he's doing three or four or five passes away. Just getting me to recognize what positional play looks like, the timing for my movements, how to utilize players to clear space for myself," Wolff explained.
"When I talk to my players now, I have those same talks about positional relevance in the initial start-up, but also how actions are going to conclude. Those are things that weren't in my head as a young player. Bob put them in there for me; to think about the game in an intellectual way."
Bradley's influence on Wolff's coaching career is undeniable, as it is on a host of other players who played under TFC's current manager.
Bradley's role as a teacher and what he passed down to his players inspired so many of them to get into coaching, according to Wolff.
"I learned a lot from him, as well as many of the former players who've gone on to become coaches: Chris Armas, Jesse Marsch, Jim Curtin, Zach Thornton, Tommy Soehn. There's a lot of players who played in Chicago and went into coaching and I think that's what Bob embraced as a coach. Bob was constantly teaching – it's an obsession with the sport, it's an obsession with the craft. I feel that as a coach now," Wolff said.
(Top and middle photo courtesy of Austin FC)
---
TFC Republic has a comments section! At the very bottom of every story, there is a feature where you can post your comments, so be sure to share your thoughts and views.