Feature
TFC's MacNaughton on move from CPL: 'Not like I'm stepping onto the moon'
The former Pacific FC defender is one of only three players to sign directly with an MLS team from the Canadian Premier League.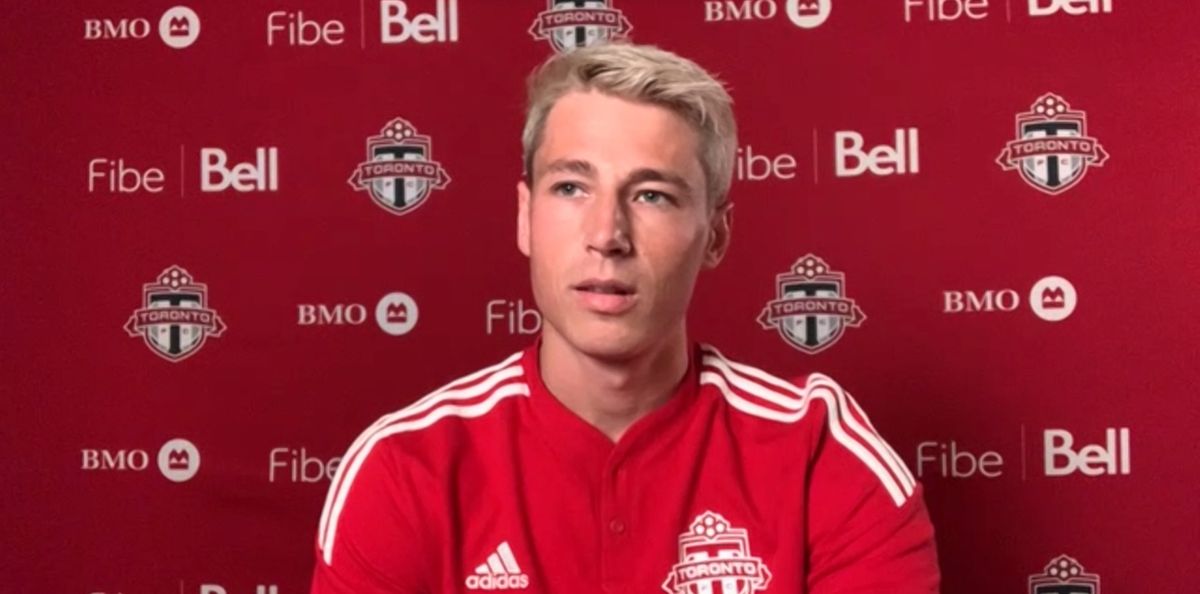 Lukas MacNaughton didn't take the conventional route to get to Toronto FC.
After growing up in Belgium where he played at school and for local clubs, he came to Canada in order to attend the University of Toronto to study architecture, and he wasn't even planning on playing soccer. But things changed, and he ended up turning out for the Varsity Blues from 2013 to 2017, and was a four-time Ontario University Athletics (OUA) East first-team all-star.
At U of T, MacNaughton played under coach Anthony Capotosto, who had links with Toronto FC, and has served as the youth academy director since 2018. During his time in Toronto, MacNaughton went on trial with TFC but it didn't pan out. After a few months of working in a normal job, and following stints in League1 Ontario with Alliance United and the North Toronto Nitros, he tried out for Pacific FC of the Canadian Premier League and ended up signing his first pro contract in March, 2019.