Feature
Can Matt Hedges be the 'next Drew Moor' for Toronto FC?
Moor helped transform TFC from league pretenders into MLS Cup champions after arriving as a free agent. The hope is that Hedges can do the same.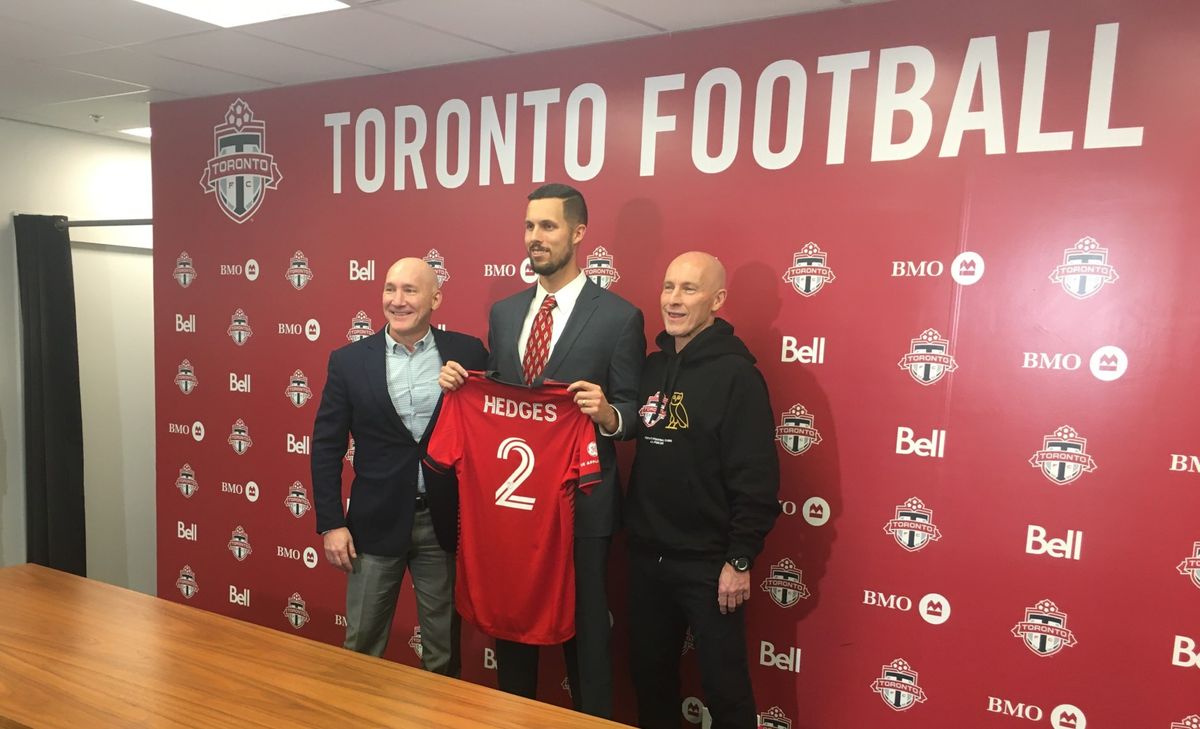 The trio of Jozy Altidore, Michael Bradley and Sebastian Giovinco has long been considered the pillars of the Toronto FC side that dominated MLS from 2016 to 2019. But somewhat overlooked are Drew Moor's contribution and impact at the club.
Although TFC qualified for the playoffs for the first time in 2015, they leaked like a sieve to the tune of 58 goals against in 34 regular season games. Toronto's defensive woes were further exploited in the first round of the post-season with an embarrassing 3-0 loss away to the Montreal Impact. It was clear to GM Tim Bezbatchenko and newly installed club president Bill Manning that the defence had to be strengthened.
That off-season was, arguably, one of the most important in club history, and the key acquisition was Moor, a 31-year-old native of Texas who became a free agent after being in the league for 10 years and who had won an MLS Cup with FC Dallas in 2010.