Feature
Michael Bradley's future lies at TFC, and that's a good thing
In a tumultuous season of change and turnover, the Toronto FC captain has been a beacon of consistency and steadiness.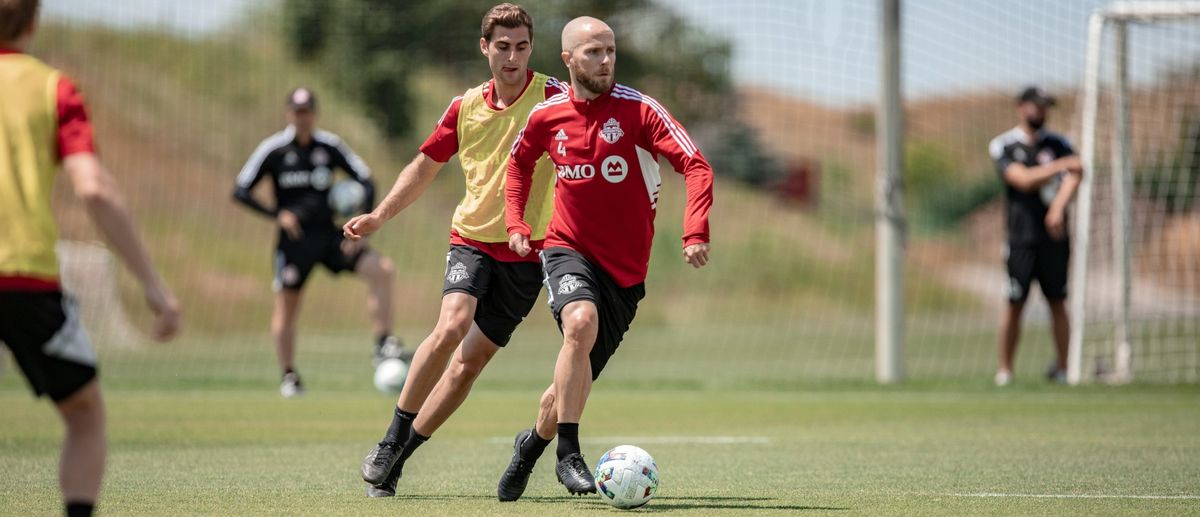 The violent winds of change ripped through Toronto FC like a Category 5 hurricane after coach and sporting director Bob Bradley first blew into town.
Twenty-two players have left since Bradley's arrival last November, as club management have used the 2022 MLS campaign to rebuild an underwhelming roster that under-performed by a wide margin in 2021. Of the small handful of returnees, only one player has been a constant presence for the Reds this year. Captain Michael Bradley has started all 22 MLS games, logging a team-leading 1,970 minutes of playing time (out of a possible 1,980).
TFC's captain ranks seventh in minutes played in the entire league, and only three outfield players have featured more for their clubs: Sporting Kansas City midfielder Rémi Walter (2,003 minutes), and defenders Jakob Glesnes and Kai Wagner (1,980) of the Philadelphia Union. Bradley, who turns 35 on Sunday, has a number of years on Wagner (25), Walter (27) and Glesnes (28), which just speaks to his dedication and athleticism in continuing to serve as Toronto's tireless workhorse.