Match report
Toronto FC, New York Red Bulls battle to goal-less draw
TFC has just one victory in their last 10 games in all competitions following Wednesday's stalemate at BMO Field.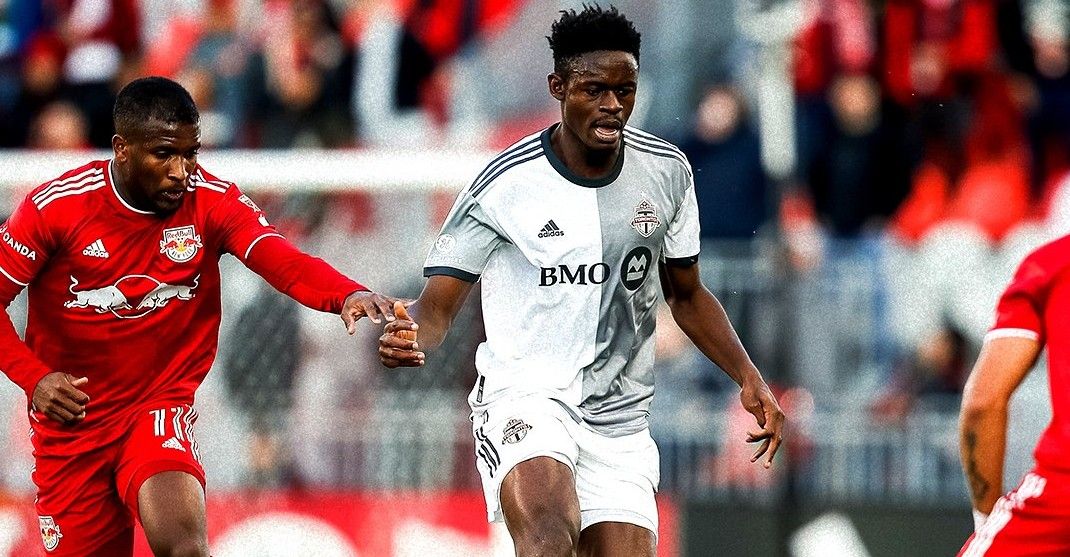 Toronto FC 0, New York Red Bulls 0
TFC was missing 11 players through injury, suspension
Reds earn their fifth clean sheet of the 2023 season
TORONTO – It was a moral victory of sorts for Toronto FC on Wednesday night, but it could have badly used the genuine kind.
TFC battled to a 0-0 draw against the Red Bulls before an announced crowd of 22,560 at BMO Field, a pretty good result for the home side considering the major injury crisis it's dealing with at the moment.
Still, Toronto (2-4-7) has just one victory in its last 10 contests in all competitions and remains rooted to the very bottom of the Eastern Conference table. Last week was one of the most memorable in recent club history (for all the wrong reasons), as TFC lost back-to-back games against CF Montreal and bowed out of the Canadian Championship in the quarter-finals.
There's still a little less than two-thirds of the MLS season to go, so any talk of TFC being in danger of missing the playoffs for the third straight year is premature. There's lots of football to be played, and Toronto has plenty of time to climb up the table.