Match report
Toronto FC hammered by New York Red Bulls in home opener
A nightmare first half saw TFC struggle to deal with the Red Bulls' high-pressing system on Saturday.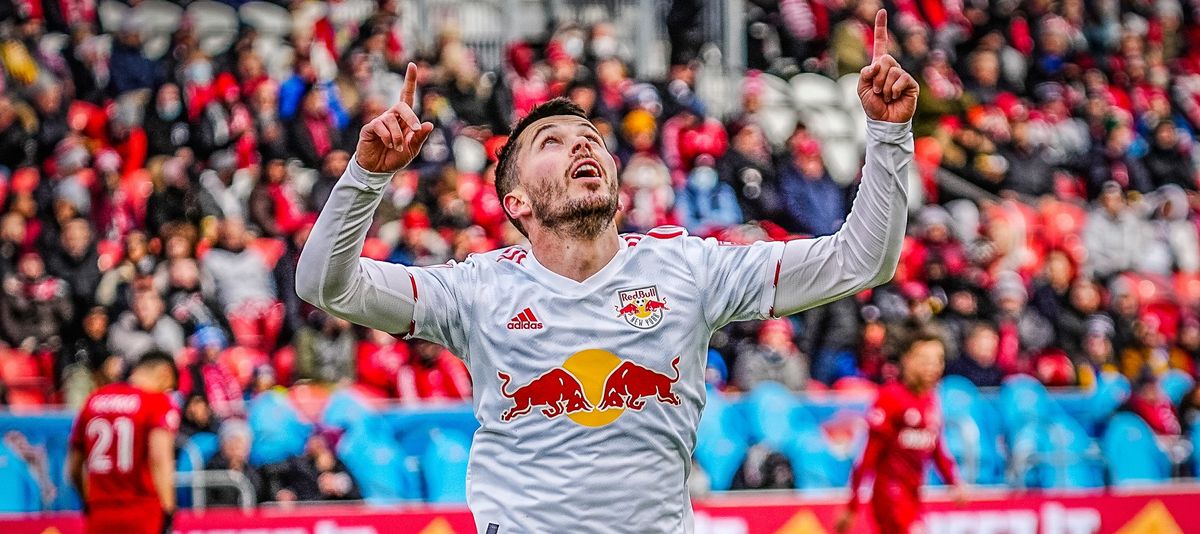 Toronto FC 1 (Jiménez 35'), New York Red Bulls 4 (Morgan 17', 24', 40'; Long 42')
Lewis Morgan's first half hat trick for New York sinks TFC at BMO Field
Petrasso, Chung, MacNaughton make MLS debuts; Jiménez scores 1st goal
TORONTO - The New York Red Bulls proved to be the ultimate gate crashers in spoiling Toronto FC's long-awaited homecoming party.
A fabulous first half hat trick by Lewis Morgan paced a rampant Red Bulls side to a convincing 4-1 victory in TFC's home opener on a chilly Saturday afternoon. Jesús Jiménez scored for Toronto, who dropped to 0-1-1 on the season and now sports an 8-6-2 career record in its home openers.
Saturday's game was Toronto's first in two years at BMO Field with no crowd COVID restrictions in place. But the 23,121 spectators in attendance were left gasping after a horror-show of a performance from TFC that saw them struggle to contend with New York's high-pressing system for most of the match.