Feature
Toronto FC youngster Noble Okello aims to keep earning Bob Bradley's trust
"As young players, you may not get so many opportunities. We have to show what we can do when we have it," the TFC midfielder says.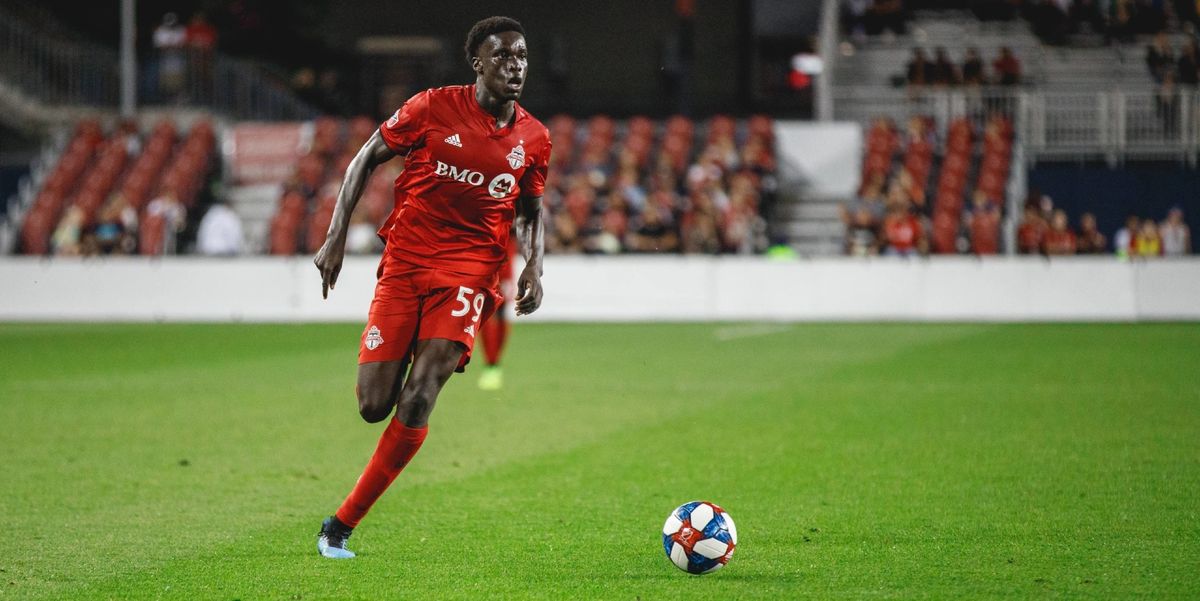 It's the long, graceful stride that tends to be the first thing people notice about Noble Okello.
He stands an imposing six-foot-five and weighs 207 pounds, but the Toronto FC midfielder moves around the pitch like a gazelle, gracefully peeling away from opposing players while maintaining possession in tight spaces with a beauty that belies his size.
In the opening week of the 2022 MLS season away to FC Dallas, with the score knotted at 1-1 late in the game, the home side was pressing for a winner and had the visitors pinned inside their half. Up stepped Okello, who intercepted a short pass from Emmanuel Twumasi, and then proceeded to use his long legs to get away while being chased by three Dallas players as he carried the ball into the opposite half to relieve the pressure and allow his back line to reset.