Opinion
Toronto FC vs. New York City FC: 3 takeaways
Sunday's loss to NYCFC provided more evidence that TFC has to find ways to better protect an overworked Alex Bono.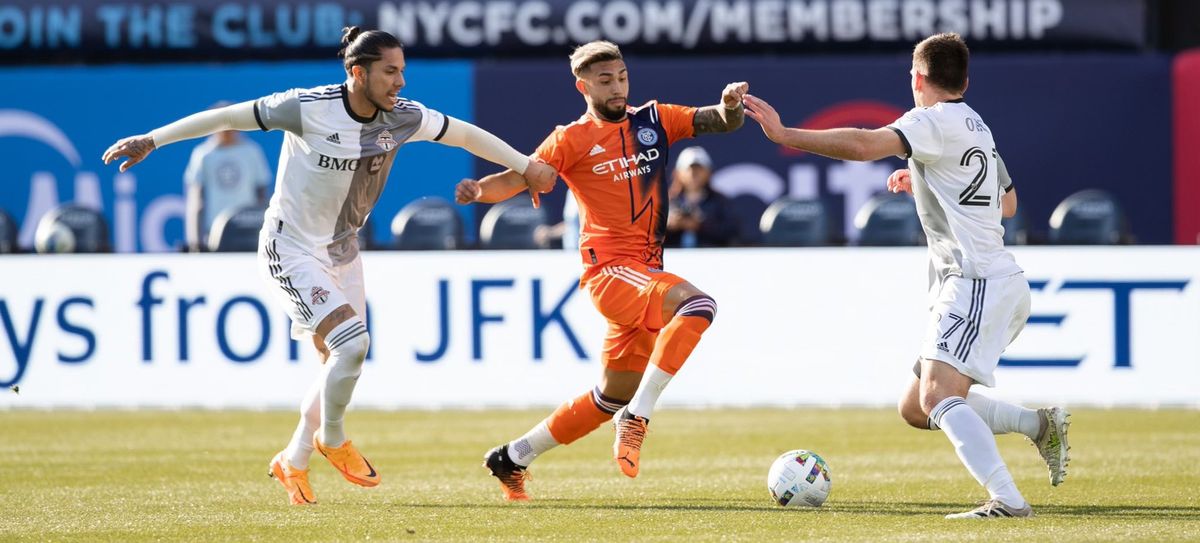 That thud you heard on Sunday was Toronto FC crashing back down to Earth.
TFC was given a reality check at Citi Field Stadium in the form of 5-4 loss to New York City FC, marking the club's worst defensive performance of the season.
NYCFC ended the Reds' modest four-game unbeaten run by blitzing them for five consecutive goals before holding on for a slim victory. Of course, there is now shame in losing to the reigning MLS Cup holders. But Sunday's loss, and the way Toronto was so easily ripped apart by NYCFC's blistering attack, served as a reminder that this team is very much a work in progress.
Here are my three major takeaways from the game.