Match preview
Toronto FC vs. CF Montreal: What you need to know
Technically, Sunday's home game is not a must-win situation for TFC. But they simply can't afford to drop points against their bitter rivals.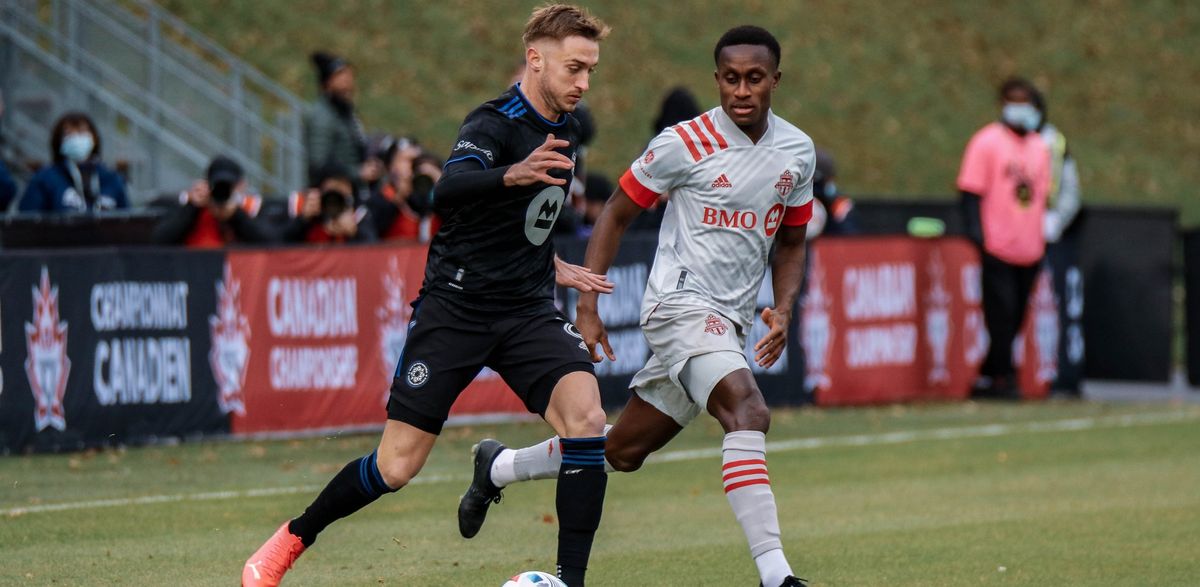 It's fitting that the final regular season Canadian Classsique of 2022 between Toronto FC and CF Montreal is the most important.
Montreal (15-9-4) sits in second place in the Eastern Conference, eight spots ahead of Toronto (9-13-7), and while the Quebec-based club is virtually assured of a playoff berth, it's still trying to secure home-field advantage in the first round of the pos-season. TFC have lost just one of their last eight games (4-1-3), but they find themselves in a bit of a deep hole when it comes to the playoff picture.
Things would be a lot worse for the Reds if not for their trio of Italian newcomers: Federico Bernardeschi (six goals and three assists), Lorenzo Insigne (four goals, two assists) and Domenico Criscito (one goal) have been involved in 14 of Toronto's last 17 goals in MLS action, including eight of the last nine.
Here's what you need to know about Sunday's game (7:30 p.m. ET) between TFC and CF Montreal at BMO Field.