Match report
TFC eliminated from playoff race after 3rd straight loss
A 4-0 defeat away to Orlando City on Saturday drove the final nail into Toronto FC's coffin.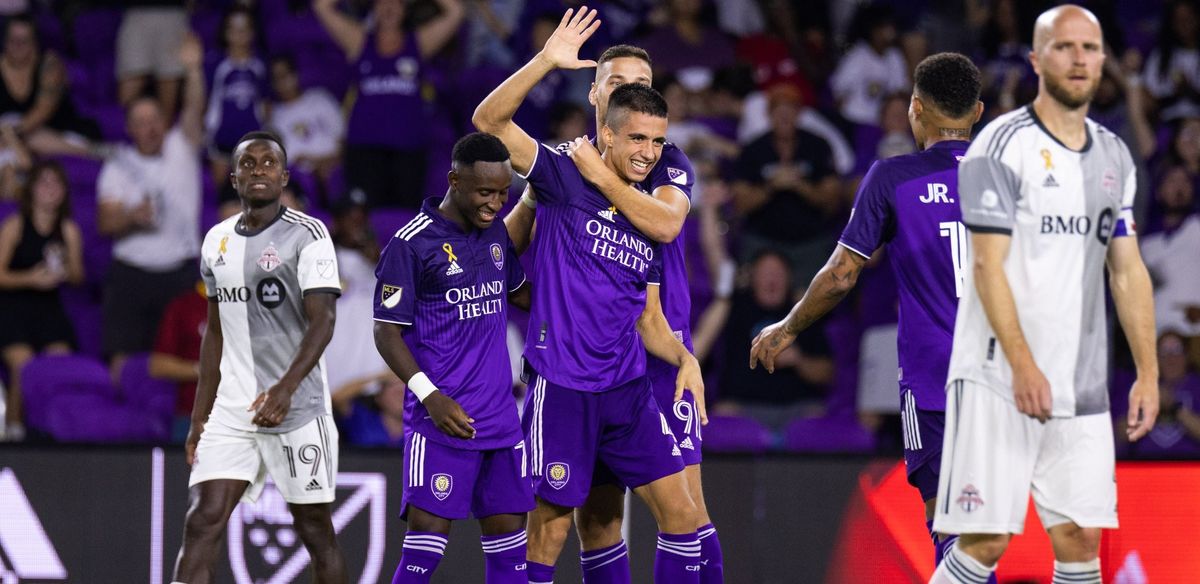 Toronto FC 0, Orlando City 4 (Torres 9'; Kara 22'; MacNaughton OG 47'; Akindele 84')
TFC fails to qualify for post-season for 2nd consecutive year
Reds now winless in 4 games, with 3 straight losses
Unable to put off the inevitable for another week, Toronto FC finally reached the end of the line on Saturday night.
A humbling 4-0 loss to Orlando City at Exploria Stadium extended TFC's winless run to four games (three straight losses) and officially eliminated them from playoff contention with two matches left in the campaign. The last time TFC failed to qualify for the playoffs in back-to-back years was in 2013 and 2014.
After impressively taking 14 out of 21 points over the summer, the Reds embarked on a death march that began on Aug. 31 with a home draw against the LA Galaxy and was followed by three straight losses, conceding 14 goals along the way. With 61 goals against this season, the Reds have the third-worst defence in MLS. TFC coughed up 66 goals during the 2021 campaign.