Match report
Toronto FC earns valuable point away to Real Salt Lake
Spectacular goals by a pair of teenagers allowed TFC to leave Utah with a share of the points on Saturday.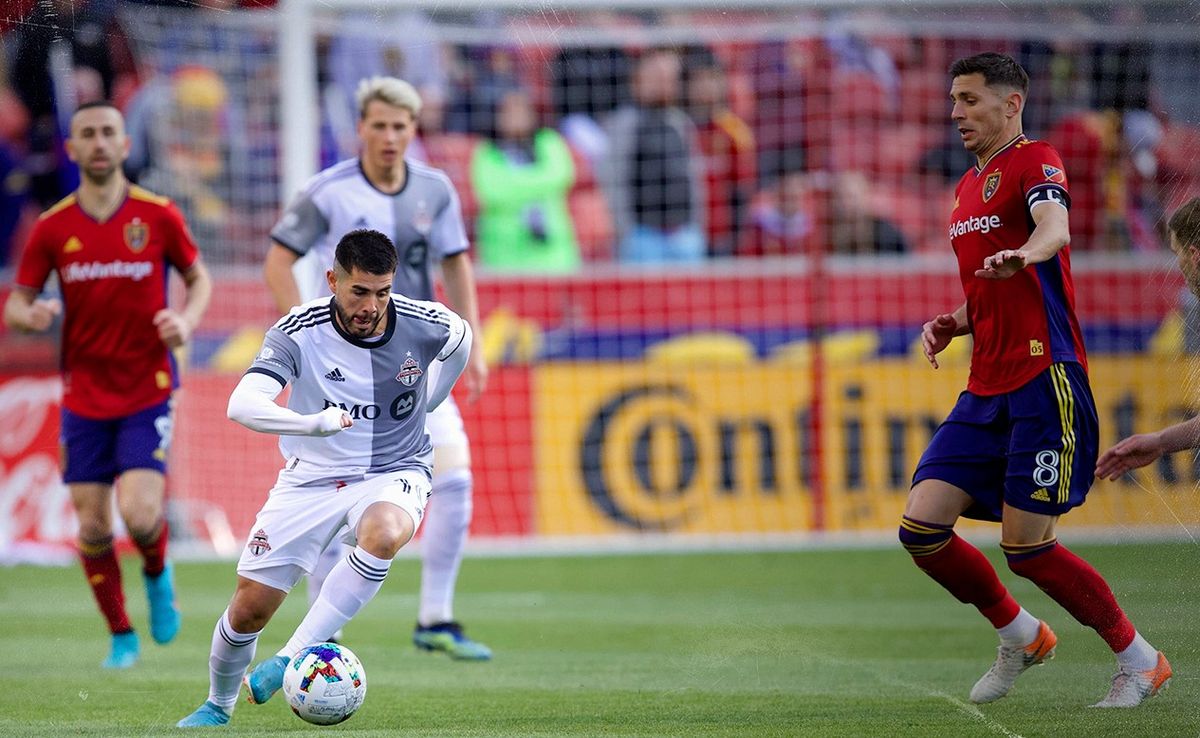 Toronto FC 2 (Thompson 9'; Nelson 79'), Real Salt Lake 2 (Meram 7'; Kreilach 43')
Thompson, Nelson both score their 1sr career MLS goals
Reds have gone 14 straight MLS games without a clean sheet
Maybe the fresh mountain air doesn't agree with Toronto FC. Or maybe the long plane ride takes too much out of the Reds by the time they take to the pitch.
Whatever the reasons, TFC just can't buy a win in Utah, having seen their winless streak in the "Mormon State" continue following a 2-2 draw at Rio Tinto Stadium on Saturday. Toronto's lone win in franchise history at Salt Lake came in a 2-1 decision on July 4, 2007. Since then, TFC has lost eight of ten games (with two draws) in Utah.
But on the positive side, rookie midfielder Kosi Thompson and fellow teenager Jayden Nelson both scored their first career MLS goals for Toronto, who is now 2-2-2 on the season. Nelson's spectacular long-range strike tied things up and allowed the Reds to earn a share of the points in a tightly-contested, pulsating match.