Feature
Richie Laryea has no regrets about move from TFC to Nottingham Forest
"I think it's helped me a lot to grow as a player and a person, especially off the field," Laryea said of his time at the English club.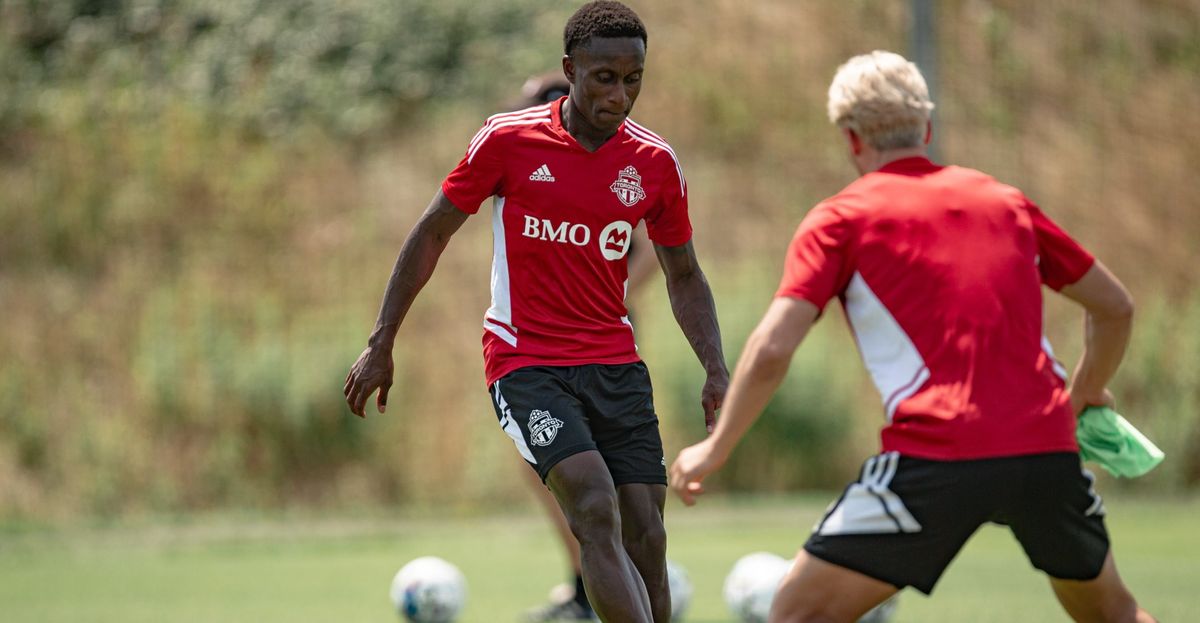 It's incredible to think that Richie Laryea accomplished more in his first game back for Toronto FC than he did in the six months he spent at Nottingham Forest.
The 27-year-old Toronto native was a key figure in TFC's 4-3 road win over Nashville SC last weekend, recording an assist on Jonathan Osorio's second goal and earning a penalty before being subbed out after 64 minutes. The right fullback's solid performance brought back memories of the Laryea of old, when he bombed down the right wing in attack and defended with such vigour during his first tenure with the Reds.
This was Laryea's 84th appearance in all competition for TFC, and his first in 258 days since appearing for TFC against CF Montréal on November 21, 2021. And yet, there was no rustiness in his game, despite only arriving in Toronto the previous day. The transition was as smooth as silk.
"It's not difficult for him to come right in and show that he's got qualities that really make a difference and help us," coach Bob Bradley told reporters after the game.