Match report
Toronto FC shut out by Philadelphia Union in season finale
TFC suffered a 4-0 loss away to Philadelphia on Sunday, bringing the end to a year they'll be anxious to put behind them.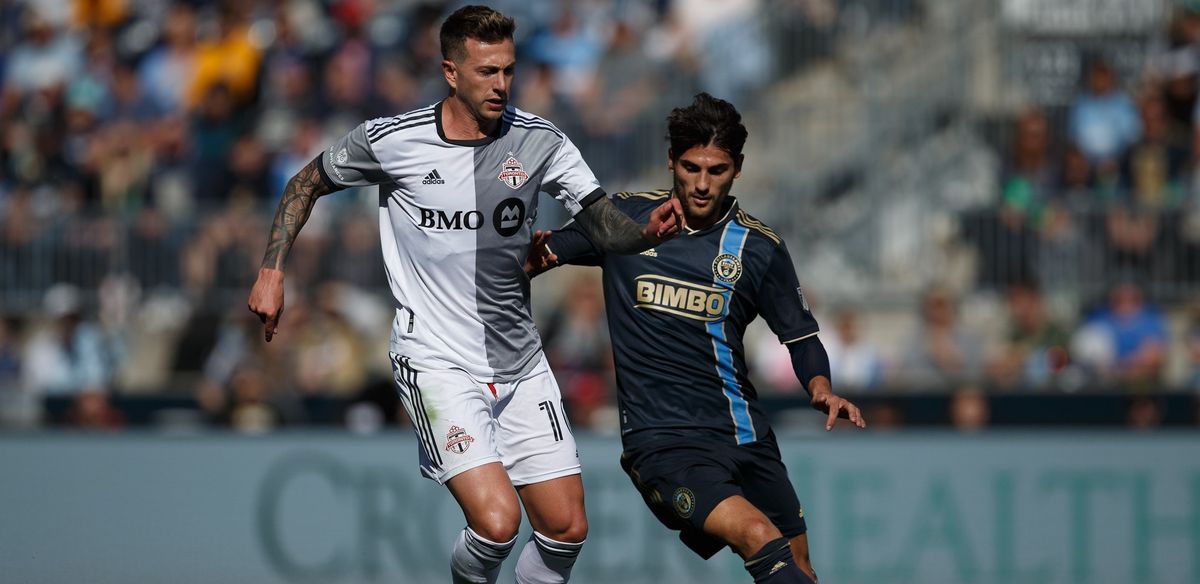 Toronto FC 0, Philadelphia Union 4 (Gazdag 4', 60', 63'; Uhre 42')
TFC lose 5 straight, go winless in 6 to close out MLS campaign
Reds finish season with 66 goals against, just 3 clean sheets
Toronto FC's final game of the 2022 MLS campaign underlined just how much work club management has to do this off-season to strengthen its roster.
Hungarian international Dániel Gazdag ran wild by scoring a hat trick and collecting an assist as TFC were outclassed in a 4-0 loss to the Philadelphia Union on Sunday afternoon at Subaru Park in Chester, PA.
It has to be said: this was one of the most uninspired and lifeless performances of the year by TFC. Although they were missing several key starters due to injuries and suspension, that shouldn't be used as an excuse, and this poor outing should raise more questions about the mental fortitude of this team.