Newsletter
TFC Republic Weekly: May 22-28 lookahead
TFC looks to end their four-game winless skid and a 404-minute goal drought when they host D.C. United this weekend.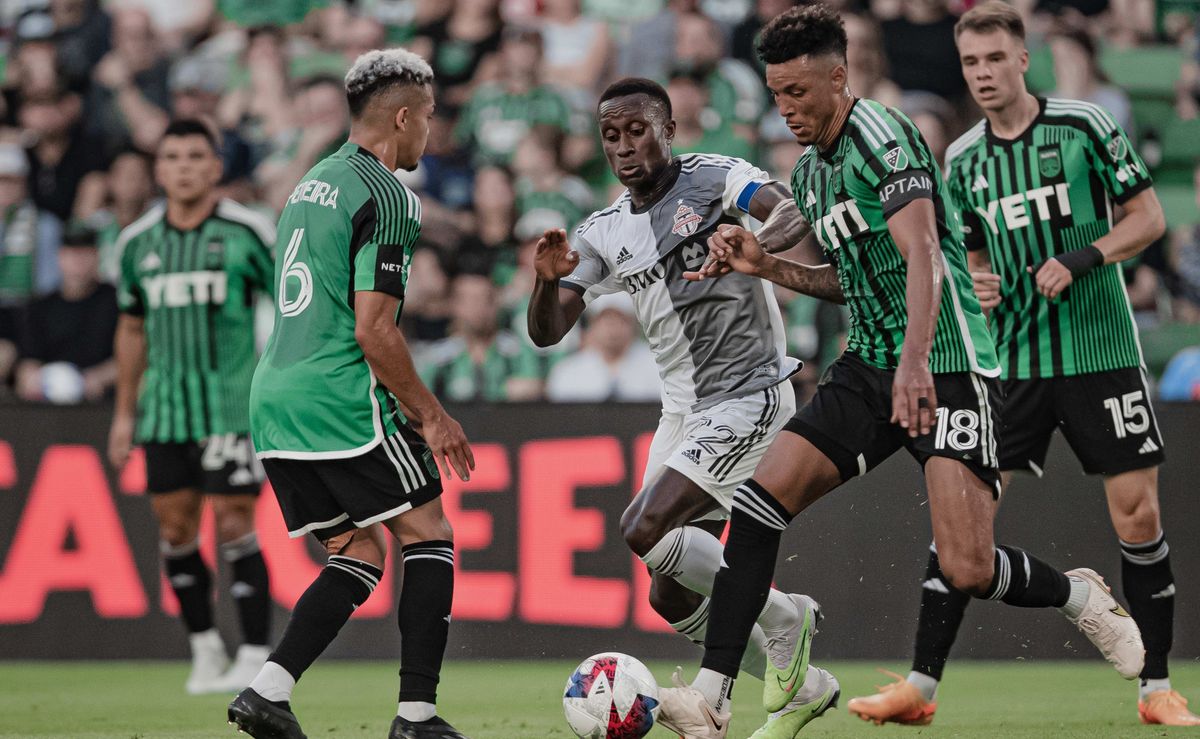 Welcome to the latest edition of TFC Republic Weekly, an email newsletter that will land in the inbox of both paid subscribers and free members of TFC Republic every Monday.
This newsletter will look at what's in store over the next seven days for Toronto FC and set up its schedule of games for the week.
You'll also get a glimpse of what to expect at TFC Republic in the coming days.
So, without further ado...
Toronto FC now winless, goal-less in four games
Goals and wins continue to be very hard to come by for an injury-plagued Toronto FC.
TFC was shut out for a fourth straight time in MLS on Saturday in a heartbreaking 1-0 loss to Austin FC at Q2 Stadium in the first ever meeting between the clubs. Austin's Gyasi Zardes scored in injury time off a mad scramble inside the penalty area to deny Toronto what would've been a valuable point on the road.
Toronto (2-5-7) has just one victory in 11 contests in all competitions – winless in four straight in MLS – and remains rooted to the very bottom of the Eastern Conference table. With just two wins from their previous 20 MLS outings (2-10-8), TFC have now gone 404 minutes without a goal – their longest scoring drought since going four consecutive league matches without a goal from August to September 2010.
Coach Bob Bradley admitted that his players were "devastated" over the loss.
"That was a real tough one. Football-wise, especially in the first half, they came after us. We didn't do a good enough job of finding ways to connect passes. I thought we made a few changes at halftime to make ourselves better and certainly felt like there was a point to be taken at the end and it's a very tough one to give up," Bradley said in the post-match press conference.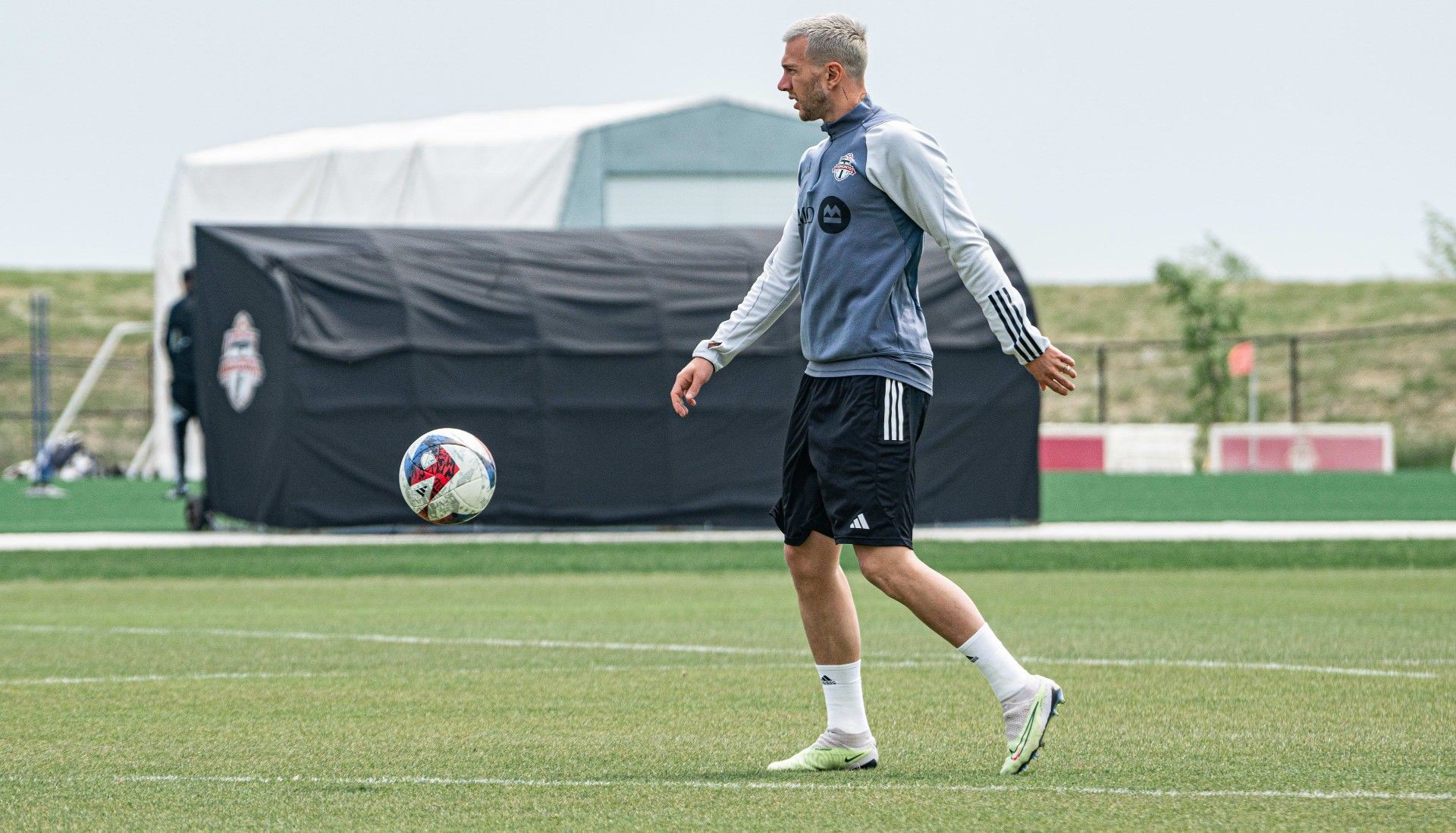 Federico Bernardeschi vents his frustrations
Federico Bernardeschi said he was very proud of how TFC competed on Saturday and "put everything [on] the field" in such difficult circumstances with so many players missing. But he also appeared to question Bob Bradley's tactical approach.
"We don't play. We play long pass[es]. We don't have ideas to play. I'm proud of my team... But unfortunately, we [lost] the game again, and this for me is not good," the Italian told reporters after the game.
He added: "Sincerely, this city, the fans, everybody [doesn't] deserve this. I think maybe we need to change something. We need a little bit more tactics. We need an idea [of] how we play because this is the real problem for me. It's impossible [to] play like this when we play without [an] idea. This is the big, big problem for me."
Asked whether the issues are the gameplan or the team's execution, Bernardeschi answered: "I think we don't have a construction in the game. When the player has the ball, we don't know how to pass the ball. This is the real problem because we don't [do] training about that...
"But I can't believe this, sincerely. This is not good for the young players. They need to get better, and grow up with an idea of football, and the players with personality, they need to help; help us to understand and follow the idea of football. But we need the idea of football. This is the real situation."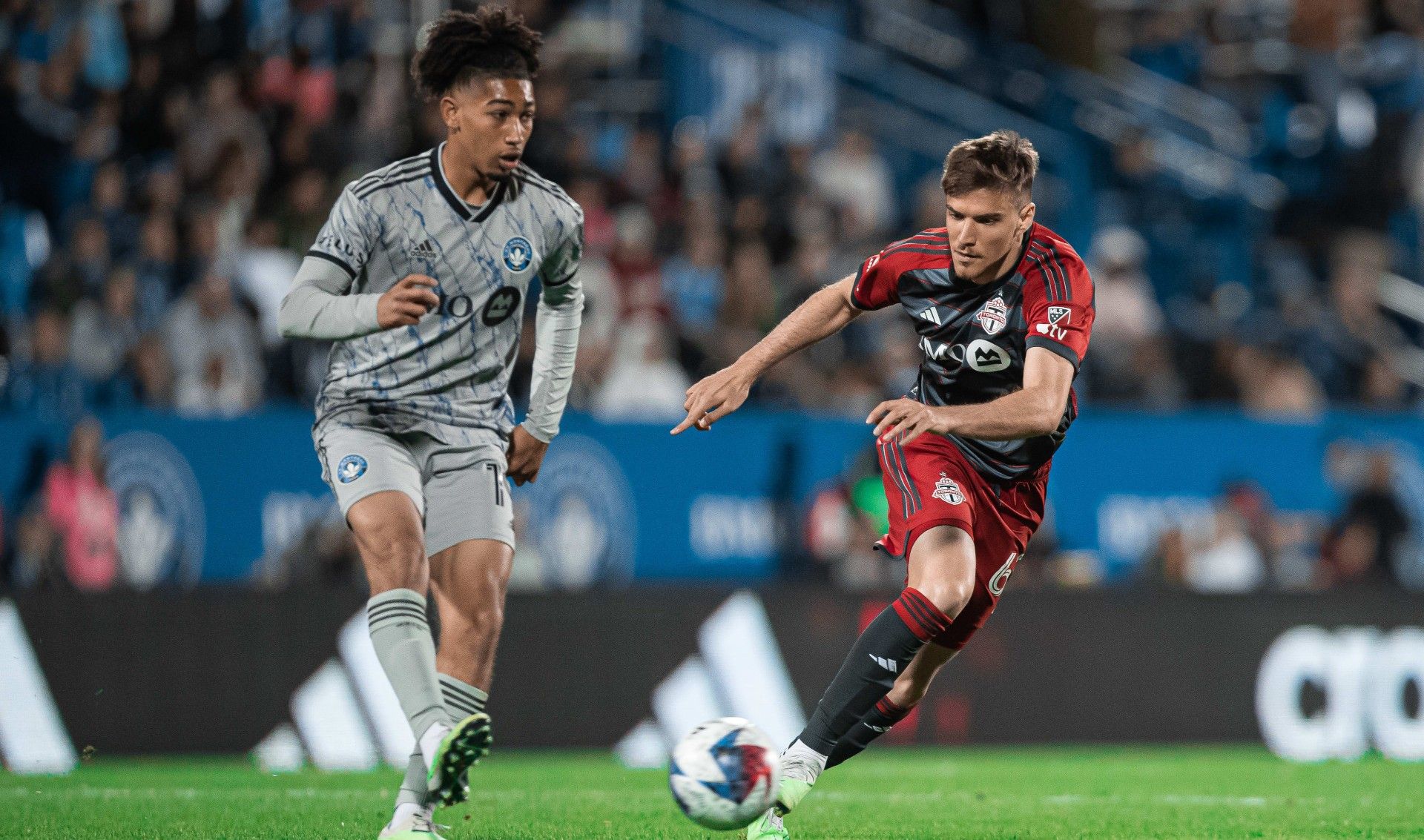 The injury situation
Once again, TFC were severely short-handed on Saturday and were missing 10 players, including Lorenzo Insigne who didn't make the trip to Texas due to a foot injury. We'll get an update on his condition this week.
Aside from Insigne, eight other players were officially ruled out due to injuries: captain Michael Bradley and fellow midfielders Jonathan Osorio, Víctor Vázquez and Alonso Coello; centre backs Sigurd Rosted and Shane O'Neil; and forwards Adama Diomande and Deandre Kerr.
Winger Jahkeele Marshall-Rutty served the second match of his two-game suspension on the weekend, so he will be available for selection this week.
Bradley, Osorio, Vázquez and Coello are all out with long-term lower body injuries. It's believed that the injuries to Rosted and O'Neil are not as serious. Diomande is day-to-day, while Kerr sat out Saturday's match as he was going through the league's concussion protocols.
On the bright side, Mark-Anthony Kaye, Matt Hedges and Jordan Perruzza all returned from their injury layoffs on the weekend in Austin.
Fullback Cristián Gutiérrez has yet to play this season after being acquired by Toronto off waivers from the Vancouver Whitecaps on March 14 due to a non-Covid illness. But Gutiérrez has been on the bench for the last two games and could see some minutes very soon.
TORONTO FC TICKET DISCOUNT FOR TFC REPUBLIC SUBSCRIBERS!
TFC Republic subscribers can get up to a 25% discount (including no Ticketmaster fee) on ticket prices for Toronto FC home games.
To receive the special promo code, email me at
johnmolinaro@rogers.com
(Please don't share promo code with non-TFC Republic subscribers).
TFC vs. D.C. United on Saturday
Toronto FC returns home when it hosts D.C. United at BMO Field on Saturday (7:30 p.m. ET/Apple TV).
D.C. (5-5-4) sits sixth in the Eastern Conference and is unbeaten in its last three league games, including a 3-0 home win over the LA Galaxy over the weekend. Christian Benteke opened the scoring in the 71st minute to break the deadlock and open the floodgates for D.C, who have lost just once in seven games dating back to mid-April.
Benteke leads the team in scoring this season with six goals, while Mateusz Klich has a club-high five assists. Goalkeeper Tyler Miller has started all 14 games and has recorded five clean sheets.
Toronto and D.C. last met on Feb. 25 in the 2023 season opener at Audi Field. Leading late in the contest, TFC couldn't close the deal as it conceded in the final minute of regulation and again deep into injury time en route to a heartbreaking 3-2 loss to D.C. United at Audi Field.
Federico Bernardeschi and Mark-Anthony Kate scored second-half goals for Toronto, who looked set to earn a come-from-behind victory after a lifeless performance in the opening 45 minutes. But the Reds fell asleep at the wheel. Substitute Theodore Ku-DiPietro set up Christian Benteke's equalizer for D.C. and then scored the winner to send the Reds to a crushing defeat.
"I think you see signs of really good things when you look at the game as a whole. What's most frustrating is to give up three goals on a night where it's not like we are giving up too much in the way of big chances," Bob Bradley told reporters after the match.
"But in key moments down the stretch, we weren't quite able to make a play."
D.C. leads the all-time MLS regular season series against Toronto with 17 wins and 11 draws in 39 games.
---
---
Stories to look out for at TFC Republic
Alex Bono's tenure at Toronto FC came to a close after eight seasons last October when the club announced it wasn't going to bring him back for the 2023 MLS campaign. In a lot of ways, it marked an end of era for the Reds, another instance of the club severing one more link to its glorious past. When you talk about some of the biggest moments in TFC history, Bono was at the centre of them, including the 2017 MLS Cup and the 2018 Concacaf Champions League final.
Bono, a 29-year-old native of Baldwinsville, NY, left Toronto as its all-time leader in clean sheets (35), wins (67), appearances (157) and starts (154) for a goalkeeper in all competitions. In the off-season he ended up signing with D.C. United, who'll visit BMO Field this weekend. TFC Republic is scheduled to interview Bono this week to get his thoughts on life at D.C. United, coming back to BMO Field, and much more. Look for my feature story later in the week.
Other stories that will be published later this week include:
Peter Galindo returns with his analytics and tactical column that looks at TFC fullback Kobe Franklin.
In-depth pre- and post-game coverage of TFC's home game against D.C. United.
A video blog on the state of the union at Toronto FC.
The weekly notebook from TFC practice with all the latest news ahead of Saturday's game.
The latest instalment in our "MLS rules explained" series.
The latest instalment of our "TFC flashback" history series.
The weekly TFC injury report (ahead of Saturday's match).
The weekly TFC 2 report with James Grossi.
And much more!
---
TFC Republic mailbag
TFC Republic will feature a regular reader mailbag column where I answer questions from subscribers about Toronto FC and Canadian soccer in general.
I'll answer the best questions submitted to me by TFC Republic readers, so feel free to drop me an email at johnmolinaro@rogers.com. You can also reach out to me via Twitter and Facebook.
(Top photo courtesy of Lucas Kschischang/Toronto FC)
---
TFC Republic has a comments section! At the very bottom of every story, there is a feature where you can post your comments, so be sure to share your thoughts and views.