Feature
Kobe Franklin has seized his moment at Toronto FC
Unquestionably, the 20-year-old rookie fullback has been the biggest breakout player of the season so far for Bob Bradley's side.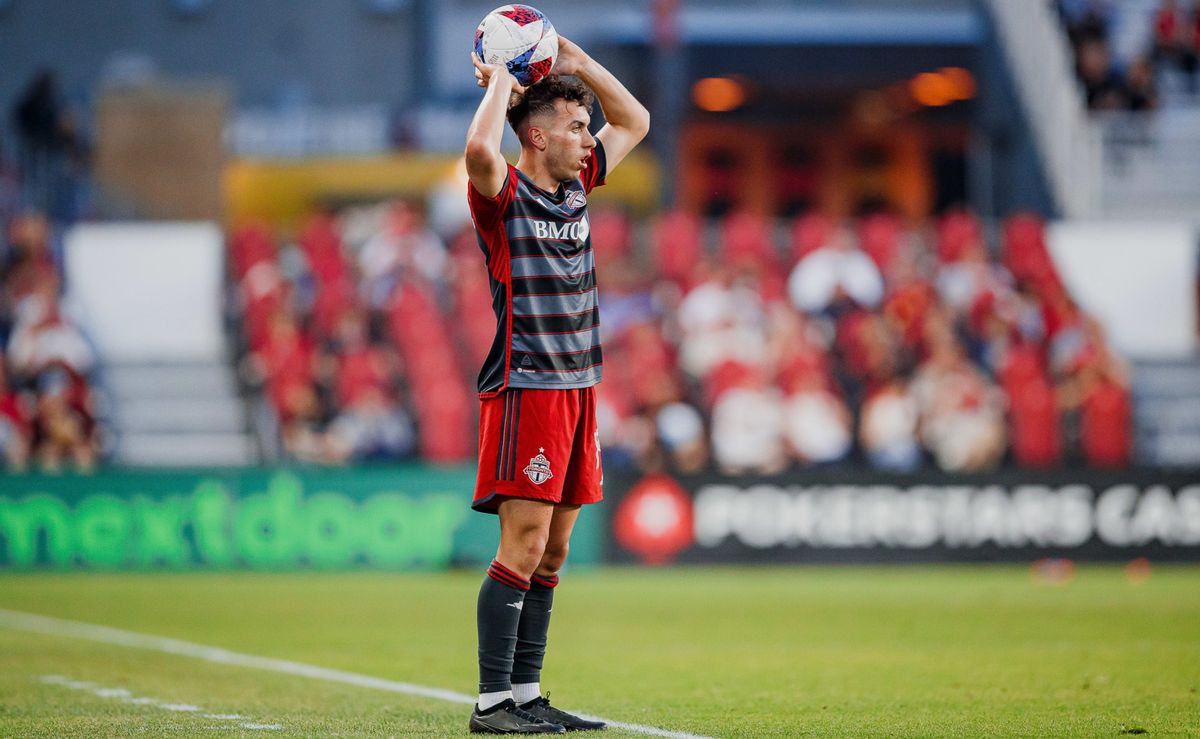 There's a lot of things that have been impressive about Kobe Franklin's rookie campaign for Toronto FC.
Franklin has played both fullback positions, and even though he's naturally a right-sided player, he's mostly filled in on the left side of the back four, and has been very impressive in doing so. His consistency has been remarkable as he has barely put a foot wrong in the 903 minutes of MLS action he's logged.
And he's proven to be an asset on both sides of the ball, helping to secure things at the back while picking his moments to launch forward and attack. But what especially stands out about him is how he hasn't backed down from anybody.
You'd expected Franklin, who only turned 20 last month, to be naturally a little hesitant to mix it up with some of the league's top attackers as he tried to close them down during the course of games. Instead of timidly backing off, he has got in the face of Chicago's Xherdan Shaqiri (the league's top wage earner) and Nashville's Hany Mukhtar (last season's league MVP) in recent weeks as he's crossed paths with them on the pitch.