Newsletter
TFC Republic Weekly: June 5-11
Toronto FC begins the second half of the MLS regular season with a tough test at home this weekend vs. red-hot Nashville SC.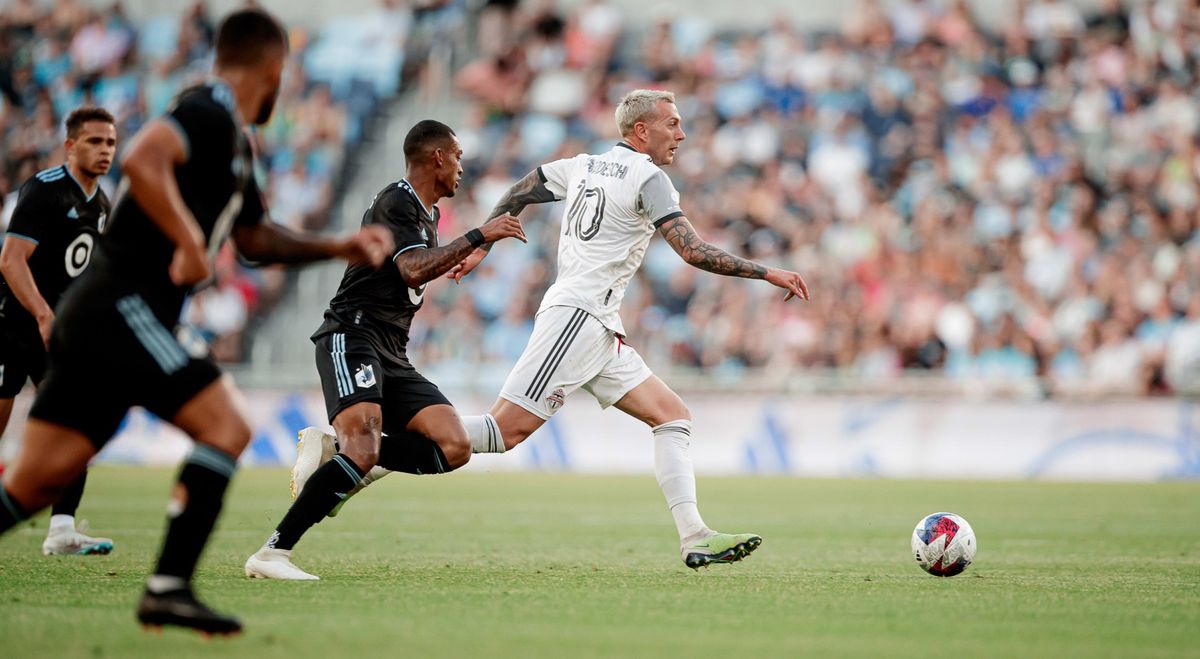 Welcome to the latest edition of TFC Republic Weekly, an email newsletter that will land in the inbox of both paid subscribers and free members of TFC Republic every Monday.
This newsletter will look at what's in store over the next seven days for Toronto FC and set up its schedule of games for the week.
You'll also get a glimpse of what to expect at TFC Republic in the coming days.
So, without further ado...
Road wins continue to elude Toronto FC
Toronto FC let what would've been a hugely important win slip through its fingers by conceding in the last minute of regulation on Saturday.
TFC's search for their first away win since last summer continues in vain after settling for a 1-1 draw vs. Minnesota United FC at Allianz Field. Lorenzo Insigne scored early in the second half for the Reds before another late collapse. TFC have taken just four out of a possible 24 points away from home this season and haven't earned a road win since posting a 2-0 decision over Charlotte FC on Aug. 28, 2022.
Toronto (3-5-9) is unbeaten in three league games (two draws) and with this result it climbed one place up to 12th in the Eastern Conference table at the official halfway point of the MLS campaign, three spots and three points out of a playoff berth.
But the fact that it couldn't close things out left a bitter taste in its mouth. Make no mistake: This was a major missed opportunity by Toronto to pick up a win on the road against a middling Minnesota team that only has one victory at home in 2023.
"When you work that hard, you want the group to take three points, especially when you consider the tough stretch we have been through. So, on that end, there's real disappointment there tonight. ... A tough one," coach Bob Bradley told reporters after the game.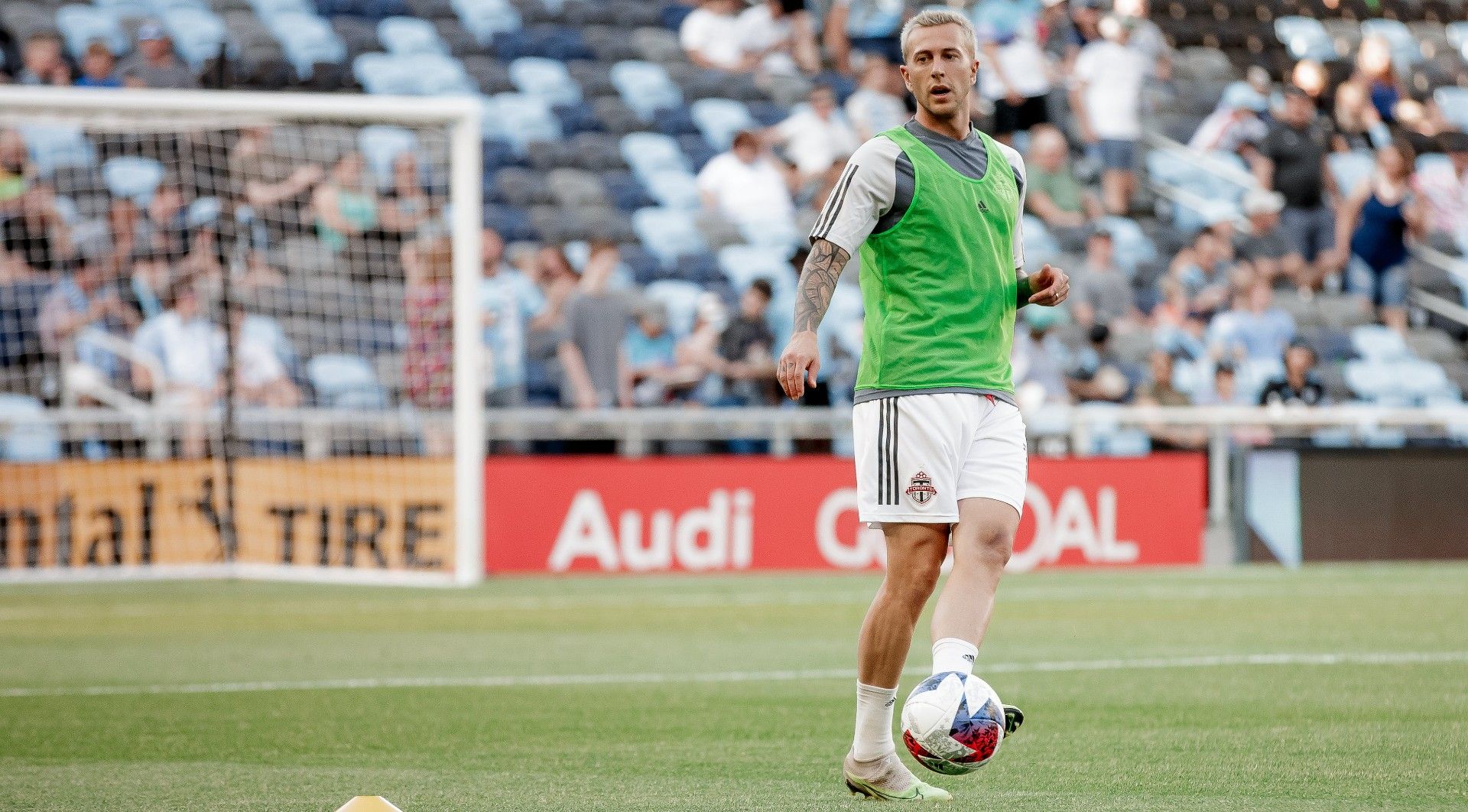 Goal-scoring remains an issue for TFC
The first half on Saturday saw Toronto produce a solid performance as it put Minnesota under pressure with its quick ball movement and patient build-up play. Still, TFC lacked a cutting edge and penetration in the final third, with their only scoring chance coming in the 10th minute via Federico Bernardeschi.
Lorenzo Insigne's second-half goal was a by-product of some excellent team play, and it's encouraging that he has a goal and two assists over his last three outings.
But it's fair to say that Toronto badly needs more offensive production out of Insigne and fellow Italian Federico Bernardeschi, who have five goals between them this year. TFC's forwards must also step up (they have combined for only three goals), and that's one reason why the Reds' attack has underwhelmed with just 16 goals in 17 games this season - fourth-worst in the Eastern Conference.
Toronto is averaging 0.94 goals per game in 2023. Historically, it's the third-worst goals-per-game average in club history (0.83 in 2007 and 0.88 in 2013). It's a far cry from their most successful campaigns (2.18 in 2017 when they won the MLS Cup, and 1.68 in 2019 and 1.50 in 2016 when they lost in the finals).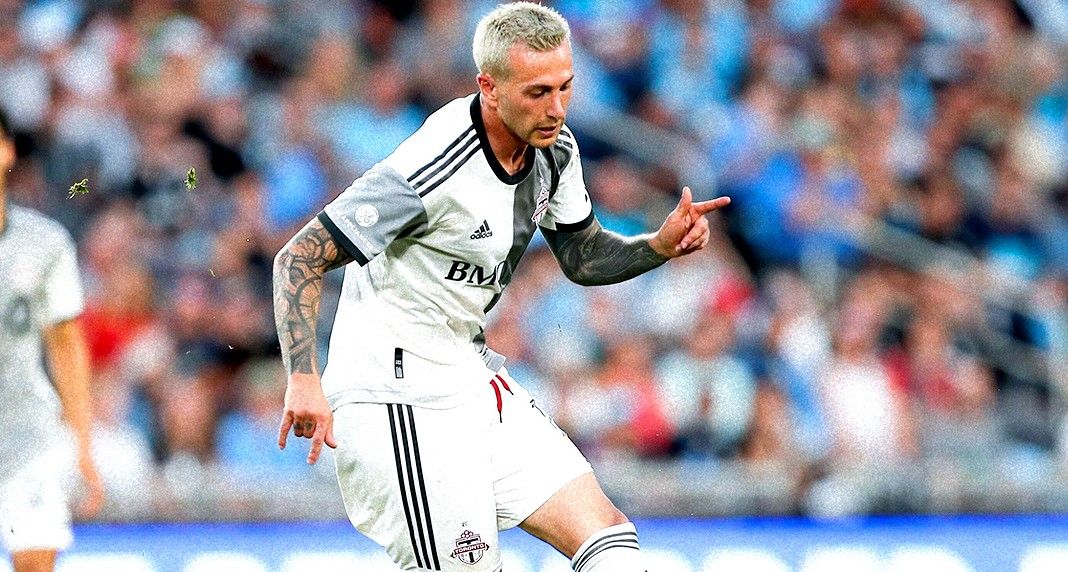 The injury situation: Osorio trending in right direction
TFC continues to deal with a litany of injuries.
Toronto was missing six players for Saturday's contest in Minnesota. Captain Michael Bradley and fellow midfielders Jonathan Osorio, Víctor Vázquez and Alonso Coello; centre back Shane O'Neil; and forward Adama Diomande were all ruled out with various lower body injuries
Matt Hedges limped off the pitch with a lower leg issue and was subbed out in the 57th minute and replaced by fellow centre back Sigurd Rosted (who was coming back from a rib injury). Coach Bob Bradley didn't have an update on Hedges when speaking to reporters after the game, so it'll be interesting to see if the veteran defender will be back in training and available for this weekend's home game vs. Nashville SC.
"He had a bit of a lower leg issue, and then obviously at a certain point in the game, depending upon how the game is going, then it might start to limit him and so that's why I felt he needed to come off," Bradley said in the post-match press conference.
Bob Bradley revealed last Thursday that Osorio could return to full training this week. The Canadian international has been sidelined with a MCL strain since April 22. He also said that O'Neill could be out for a few more weeks. The injuries to Michael Bradley, Vázquez and Coello are more long-term, while Diomande remains day-to-day.
TORONTO FC TICKET DISCOUNT FOR TFC REPUBLIC SUBSCRIBERS!
TFC Republic subscribers can get up to a 25% discount (including no Ticketmaster fee) on ticket prices for Toronto FC home games.
To receive the special promo code, email me at
johnmolinaro@rogers.com
(Please don't share promo code with non-TFC Republic subscribers).
TFC vs Nashville SC on Saturday
Toronto returns home to host Nashville SC at BMO Field on Saturday (7:30 p.m. ET/Apple TV & TSN 4).
Nashville (9-3-4) sits second in the Eastern Conference table and is one of the hottest clubs in MLS, having gone unbeaten in its last eight league matches with six wins. Nashville has won four games in a row, including a 2-1 road victory over FC Dallas on the weekend. Nashville has outscored its opponents 17-7 during its eight-game run, and hasn't allowed more than a goal in any of those matches.
On Saturday, the Tennessee club took a ninth-minute lead after Shaq Moore's cross inside the box was redirected by Dallas' Nolan Norris. The hosts levelled the score in the 25th minute courtesy of Jáder Obrian, but Nashville sealed the victory through Hany Mukhtar's goal in the 77th minute. Former TFC defender Daniel Lovitz recorded his second consecutive game-winning assist on Mukhtar's goal
Mukhtar, last season's league MVP, already has 10 goals in 2023 to become the first Nashville player to score at least 10 times in three consecutive MLS campaigns. The German is tied with Dénis Bouanga of LAFC as the league's top scorer this season. He is also tied for second in the league with seven assists.
Incredibly, Mukhtar has contributed to 87 of Nashville's 155 goals in club history, and has contributed to goals in his last four league matches (four goals, two assists).
These teams last squared off on April 8 when they battled to a 0-0 draw at Geodis Park. TFC benefited from a strong performance by Mark-Anthony Kaye in central midfield and centre back Sigurd Rosted who commanded a back line that brilliantly coped with Nashville's counterattack. However, the three points were there for the taking by Toronto who enjoyed the lion's share of possession, only to be let down by a lack of finishing in front of goal.
The all-time series between Toronto and Nashville (including playoffs) is tied at two wins apiece in six matches. Saturday is the last meeting between the clubs of this regular season.
---
---
Stories to look out for at TFC Republic
We're at the halfway point of the MLS regular season, and there are a lot of pressing questions surrounding Toronto FC. There's no question that TFC is much improved on the defensive end of things compared to last year. But the attack continues to look somewhat uninspired, while the club continues to deal with an injury crisis. My report will examine TFC's first half of the campaign and will try to answer the big questions surrounding the club at the moment. Look for the story in the coming days.
Other stories that will be published later this week include:
Peter Galindo returns with his analytics and tactical column that looks at TFC winger Jahkeele Marshall-Rutty.
In-depth pre- and post-game coverage of TFC's home game against Nashville SC.
A video blog on the state of the union at Toronto FC.
The latest instalment in our "MLS rules explained" series.
The latest instalment of our "TFC flashback" history series.
The weekly TFC 2 report with James Grossi.
The weekly TFC injury report (ahead of Saturday's match).
An in-depth report on the Canadian men's team roster announcement for the Concacaf Nations League.
An in-depth report on the Canadian women's team roster announcement for its pre-World Cup training camp.
And much more!
---
TFC Republic mailbag
TFC Republic will feature a regular reader mailbag column where I answer questions from subscribers about Toronto FC and Canadian soccer in general.
I'll answer the best questions submitted to me by TFC Republic readers, so feel free to drop me an email at johnmolinaro@rogers.com. You can also reach out to me via Twitter and Facebook.
(Top photo courtesy of Andy Truong/Toronto FC)
---
TFC Republic has a comments section! At the very bottom of every story, there is a feature where you can post your comments, so be sure to share your thoughts and views.