Opinion
Toronto FC vs. New York Red Bulls: 3 takeaways
A humbling 4-1 loss to the Red Bulls in their home opener underlined the fact that TFC is a work in progress.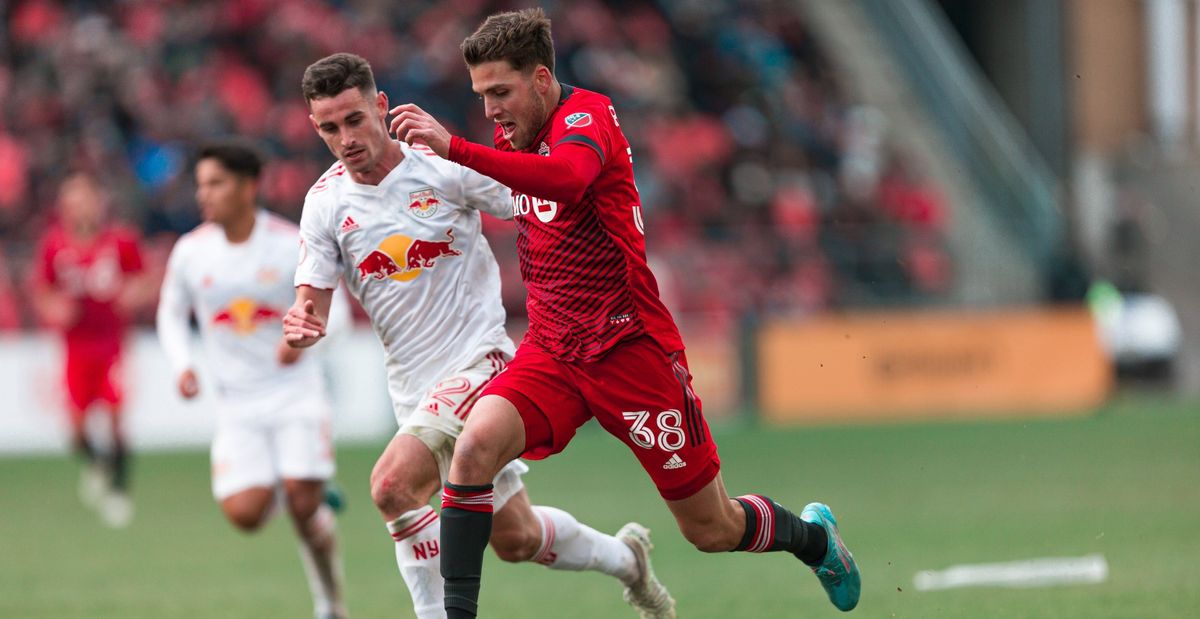 It was a game that was two years in the making, and it completely unravelled for Toronto FC in less than half an hour.
Playing their first home game without COVID restrictions since March 2020, TFC suffered a humbling 4-1 loss to the New York Red Bulls on Saturday at BMO Field, with all four goals coming in the first half.
The Reds showed some promise in last week's season opening 1-1 draw away to FC Dallas, but looked like a completely different team against a New York side that ran them ragged with their high-pressing system.
"Really tough day. We can't speak about positives because at the end of it all it's just not good enough in the balance," Toronto coach Bob Bradley told reporters in the post-match press conference.
Here are my three major takeaways from the game.