Newsletter
TFC Republic Weekly: July 5-July 11 lookahead
The first game of the post-Chris Armas for Toronto FC takes place on Wednesday night vs. the New England Revolution at Gillette Stadium.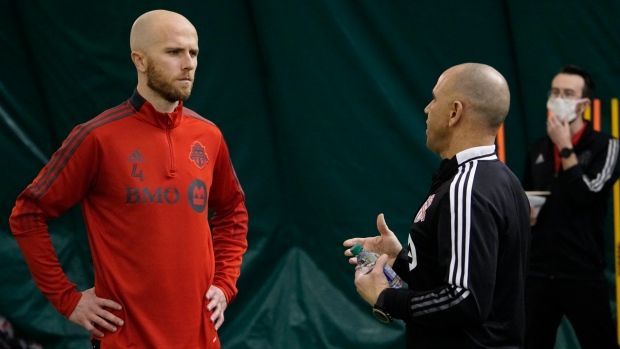 Welcome to the latest edition of TFC Republic Weekly, a free email newsletter that will land in the inbox of both paid subscribers and free members of TFC Republic every Monday.
This newsletter will look at what's in store over the next seven days for Toronto FC, and set up their schedule of games for the week.
You'll also get a glimpse of what to expect at TFC Republic in the coming days.
So, without further ado...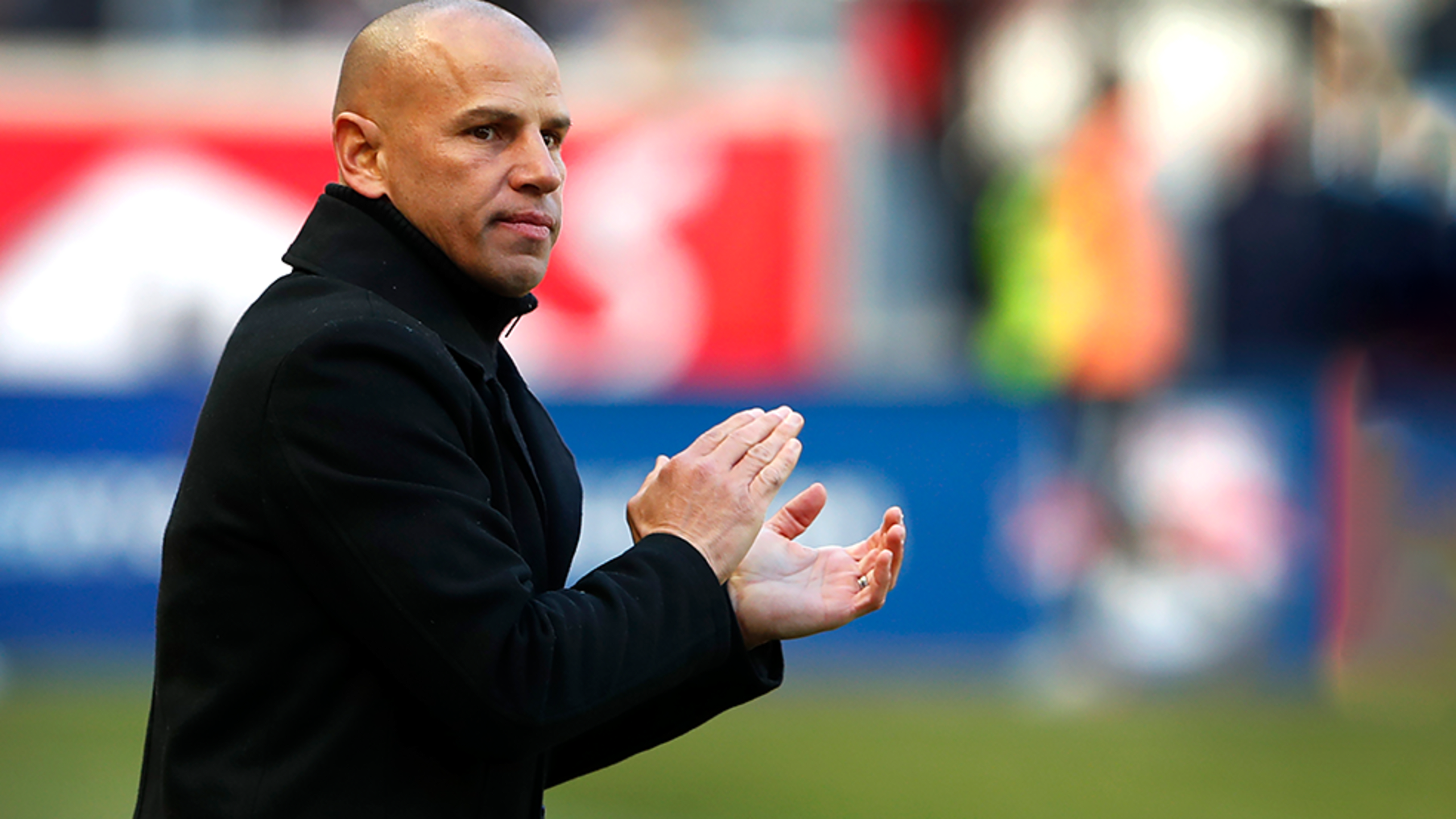 Moving forward without Armas
Less than 24 hours after suffering its heaviest loss in franchise history, Toronto FC decided to make a change and fired head coach Chris Armas on Sunday.
The move came in the aftermath of TFC's humiliating 7-1 road loss to D.C. United, a result that dropped them into last place in the overall league standings. The setback also extended the Reds' losing streak to six games and their winless run to seven matches.
At 1-8-2 and with five points, TFC is off to the second-worst start to an MLS campaign in club history, trailing only the 2012 season when they took three points from its first 11 matches.
General manager Ali Curtis confirmed that no other members of the coaching staff under Armas were fired, and that assistant coach Javier Perez will take charge of the team for its next game on Wednesday away to the New England Revolution. After that, Toronto doesn't play again until July 17 vs. Orlando City.
Curtis said the plan is to appoint an interim coach for the time being and then see how that plays out before making a decision on a full-time replacement for Armas.
The Jozy Altidore situation
It looks like with Armas gone that Jozy Altidore might be staying at TFC.
The veteran forward has been training on his own down in Florida away from the rest of the team ever since he confronted Armas for being subbed out in the second half of a 1-0 loss to Orlando City on May 22. Altidore wasn't used in the next five games (all of them losses) as Toronto appeared committed to either trading or selling the American international.
Now with Armas out of the picture, the question becomes whether Altidore will remain with the Reds, or if TFC management will keep working with his agent to try to find him a new team.
Curtis revealed he planned to speak to Altidore, and while he didn't give any specific details about his long-term future, he hinted that the veteran forward's exile could come to an end.
"I spoke to Javier about Jozy earlier today to figure out what the path looking forward looks like. Stayed tuned," Curtis said on Sunday.
Gold Cup absences
The Concacaf Gold Cup kicks off on July 10 and runs until Aug. 1, which means Toronto FC is about to lose a bunch of players for international duty.
Jonathan Osorio, Richie Laryea and Ayo Akinola (Canada), Kemar Lawrence (Jamaica) and Eriq Zavaleta (El Salvador) have all been called up by their national teams.
TFC has four matches during the Gold Cup, as well as a road game vs. New England this Wednesday. Before he was fired, Chris Armas told reporters he was still waiting to hear back from the national teams as to when TFC would have to release its players for Gold Cup duty. Armas said he'd hoped the players wouldn't leave until after the New England game.
Zavaleta picked up a red card in the 7-1 loss to D.C., which rules him out against New England, so it wouldn't be a major surprise to see him leave early to join El Salvador. But with the club mired in a terrible losing streak, holding on to the other four players until after the match against the Revolution would be a huge help tp Javier Perez.
Lawrence said Jamaica wanted him in camp last week, but that plan was put on hold.
"I can't leave my team now … I want to win a couple of games first and then I go," Lawrence told reporters ahead of the D.C. game.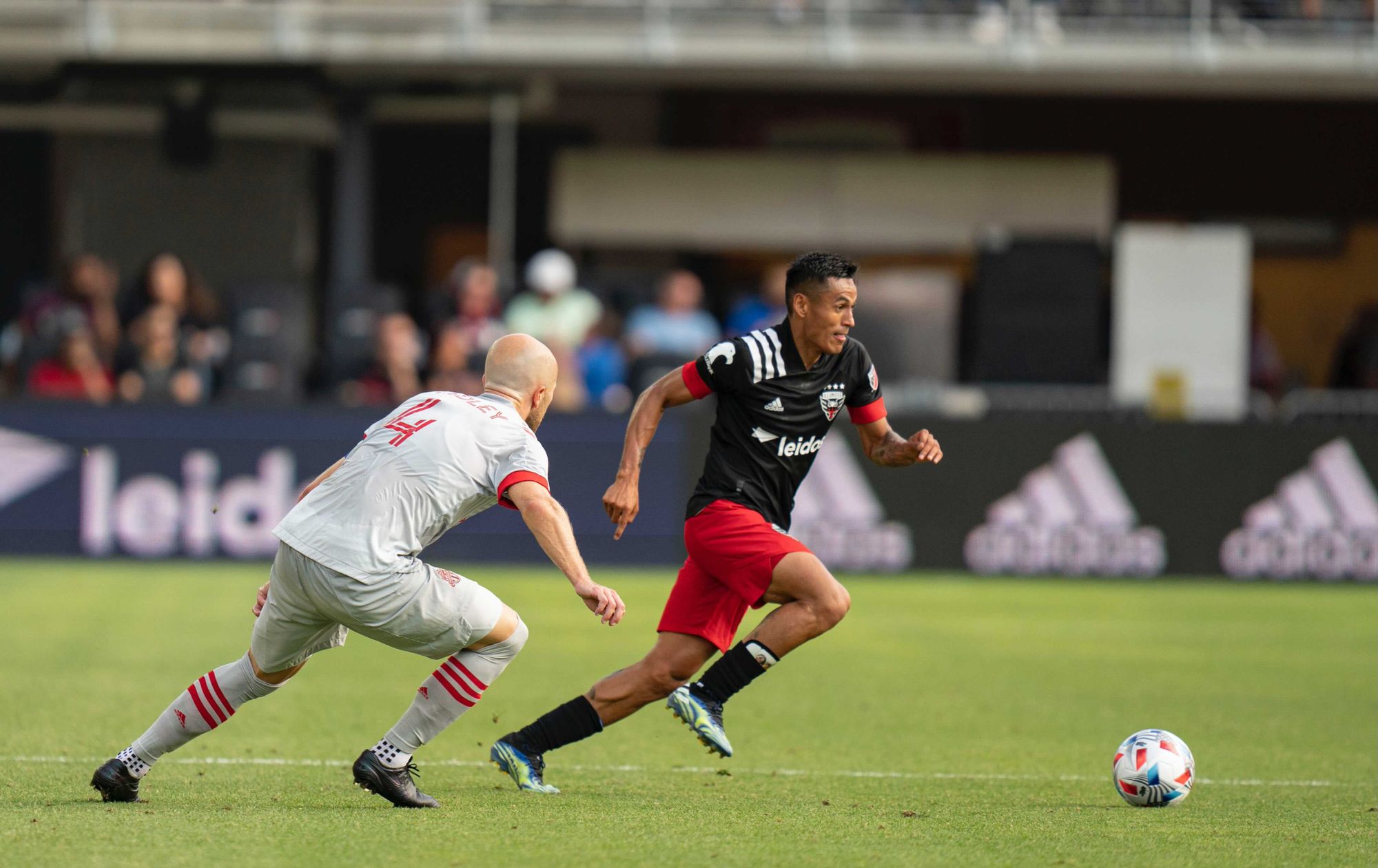 Returning to Toronto
During Sunday's press conference to address Chris Armas' firing, club president Bill Manning revealed the team is returning to Toronto on Thursday to train.
He also said he was optimistic that TFC will soon be able to play games at BMO Field.
"The regulations allow us to come home and train, those that are fully vaccinated," Manning told reporters. "So we will certainly take advantage of that.
"Look, it's been a long time. It's been a grind. We've been here (in Florida) for months on end. So we're fairly pleased that the border restrictions have eased. So we'll be back on Thursday after the game against New England on Wednesday."
Manning explained more work has to be done in order for TFC to be allowed to play at BMO Field, but he also said "everything seems to be headed in the right direction."
After Wednesday's match in New England, TFC is off until July 17 when it plays Orlando City. Manning said that contest will not be at Orlando's Exploria Stadium, which is where TFC has played its home games this season. He also said he was optimistic BMO Field could host the game on July 17.
"I think there are good discussions and things with the pandemic are going in the right direction. You're seeing more and more things open up. So I feel that the protocols that we have in place to host games at BMO Field are very strong and I'm hoping that we can. This next week will be really important to kind of finalize those discussions and hopefully get a positive decision on that end," Manning stated.
Manning revealed that the club does have a backup plan if the game on July 17 can't be held at BMO Field, but he didn't specify what U.S. city would host the game.
Toronto's last game at BMO Field was on Sept. 1, 2020. Since then it has played 25 regular-season matches and one playoff game on the road.
TFC vs. New England on Wednesday
The first game of the post-Chris Armas for TFC takes place on Wednesday night vs. the New England Revolution at Gillette Stadium.
Coming off a 2-2 draw away to the Columbus Crew on the weekend, the Revs (7-2-3) sit atop the Eastern Conference and rank third in the overall MLS standings.
Toronto and New England faced each other twice during the 2020 season. The sides battled to a 0-0 draw at last summer's MLS is Back Tournament, and TFC earned a 1-0 road win on Oct. 7 courtesy of a goal from Ayo Akinola.
New England leads the all-time series with 13 wins and 11 draws in 33 meetings. These teams will meet again on Aug. 14.
Canada vs. Martinique on Sunday
The Canadian men's team opens up its Concacaf Gold Cup campaign on Sunday when it faces Martinique.
After that, the Reds continue Group B play on July 15 against a yet-to-be-determined opponent (the preliminary qualifiers are still going on) before facing the United States on July 18. All three of Canada's group stage matches are at Children's Mercy Park in Kansas City.
Coach John Herdman unveiled his 23-man roster last week for the biennial continental competition, a list that includes Bayern Munich's Alphonso Davies and Besiktas' Cyle Larin. Forward Jonathan David (Lille OSC), No. 1 goalkeeper Milan Borjan (Red Star Belgrade), fullback Sam Adekugbe (Hatayspor), and veteran midfielders Scott Arfield (Rangers) and Atiba Hutchinson (Besiktas) are the notable roster omissions.
The Gold Cup's group stage runs from July 10-20. The top two nations in each of the four groups advance to the quarter-finals. The final is set for Aug. 1 at Las Vegas' Allegiant Stadium.
Group A consists of Mexico, El Salvador, Curacao and a qualifier. Group C is made up of Costa Rica, Jamaica, Suriname and a qualifier. Honduras, Panama, Grenada and Qatar are in Group D.
---
---
Stories to look out for at TFC Republic
Chris Armas is gone, but that doesn't mean the heat is off of GM Ali Curtis and club president Bill Manning.
Both men have a lot of work to do to regain the trust of a disenfranchised fanbase with the club currently in a tailspin. Can they be trusted to set things right after not only letting Greg Vanney leave, but also putting their faith in Armas?  
Look for my column this week.
Other stories that will be published later this week include:
A video blog looking back on Chris Armas' tenure at TFC.
My article on what is shaping up to be a difficult month for TFC, especially as they are about to lose players to the Concacaf Gold Cup.
In-depth pre- and post-game coverage of Toronto's match against the New England Revolution.
My column on the CPL's fight for relevancy.
My piece on the long road ahead for CPL players in their attempt to unionize.
In-depth pre- and post-game coverage of Canada's opening match at the Concacaf Gold Cup against Martinique.
---
TFC Republic mailbag
TFC Republic will feature a regular reader mailbag column where I answer questions from subscribers about Toronto FC and Canadian soccer in general.
I'll answer the best questions submitted to me by TFC Republic readers, so feel free to drop me an email at johnmolinaro@rogers.com. You can also reach out to me via Twitter and Facebook.
The first edition of the mailbag was published over the weekend.
NOTE: For readers who have signed up for this free weekly newsletter but haven't yet subscribed to TFC Republic, just a reminder you have to purchase a subscription in order to read all of the great content behind the paywall. TFC Republic has very reasonable rates at $8 a month and $50 a year - just click on the subscribe button on the home page.
(Top photo courtesy of torontofc.ca)
---
The TFC Republic newsletter comes out every Monday, and will be emailed to both paid and free members. All other content at TFC Republic is behind the paywall, and you'll need to be a subscriber to access it. It costs only $8 for a one-month subscription, or $50 for a full year (prices include 13% GST/HST). What a great deal, eh?  Don't miss out, and order your TFC Republic subscription today!