Feature
Tomás Romero ready to fill in for TFC in Sean Johnson's absence
With Johnson out injured, Toronto FC's backup goalkeeper has a golden opportunity to prove himself and show the coaching staff what he can do.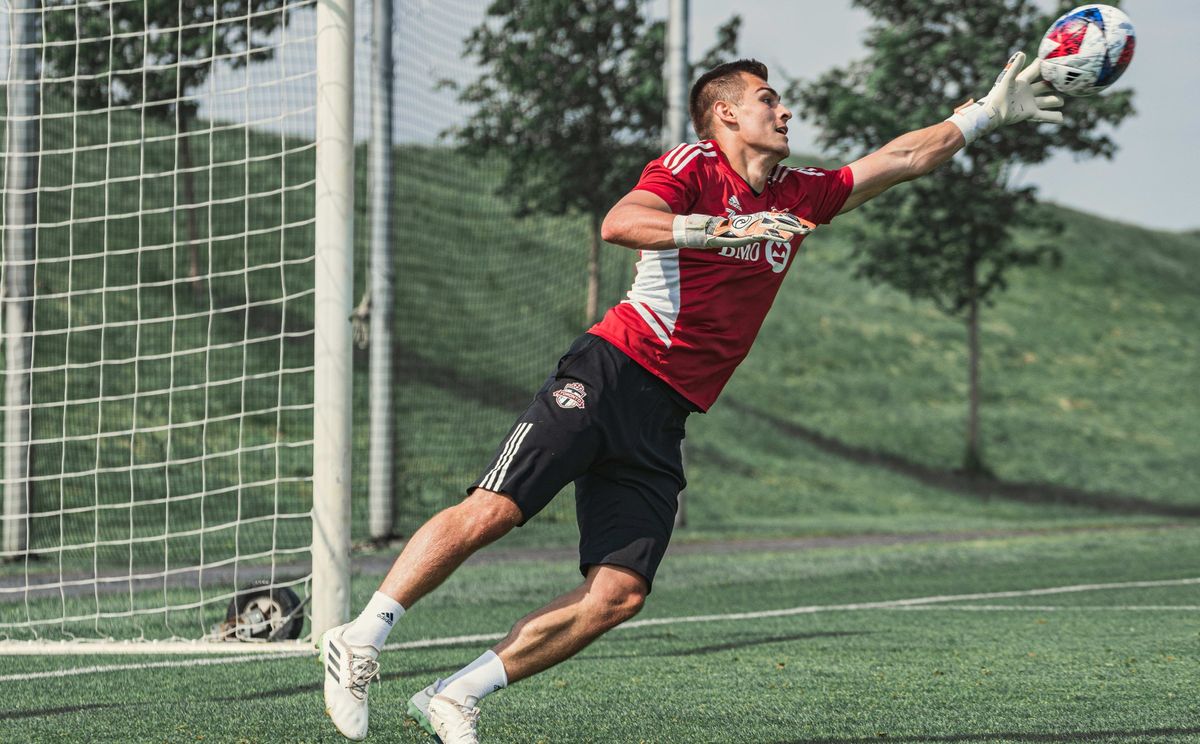 Toronto FC appeared to be getting over its injury issues when captain Michael Bradley, fellow midfielder Víctor Vázquez and Italian DP Lorenzo Insigne were involved in full training this week.
They've all missed a significant number of games this season due to different ailments, while Bradley and Vázquez have been sidelined since April. So, the fact that all three were back in practice suggested the Reds were close to returning to full strength.
But then TFC released a statement on Wednesday morning confirming that goalkeeper Sean Johnson fractured his hand in practice during the previous day's training session. Johnson will be assessed by a hand specialist this week to determine if surgery is necessary and he is expected to miss four to six weeks, according to the club.
"His hand was just stepped on. I couldn't see exactly what happened. But he just went to dive for a ball and the next thing I knew he was down. It's super unfortunate. But this is the sport we play and things like that happen. Everyone is distraught about it. But our job is to move forward and focus on the weekend," backup goalkeeper Tomás Romero told TFC Republic.