Match report
TFC loses heartbreaker vs. Whitecaps in CanChamp final
Toronto suffered a 5-3 penalty shootout defeat to Vancouver after battling to a 1-1 draw in regulation time on Tuesday at BC Place.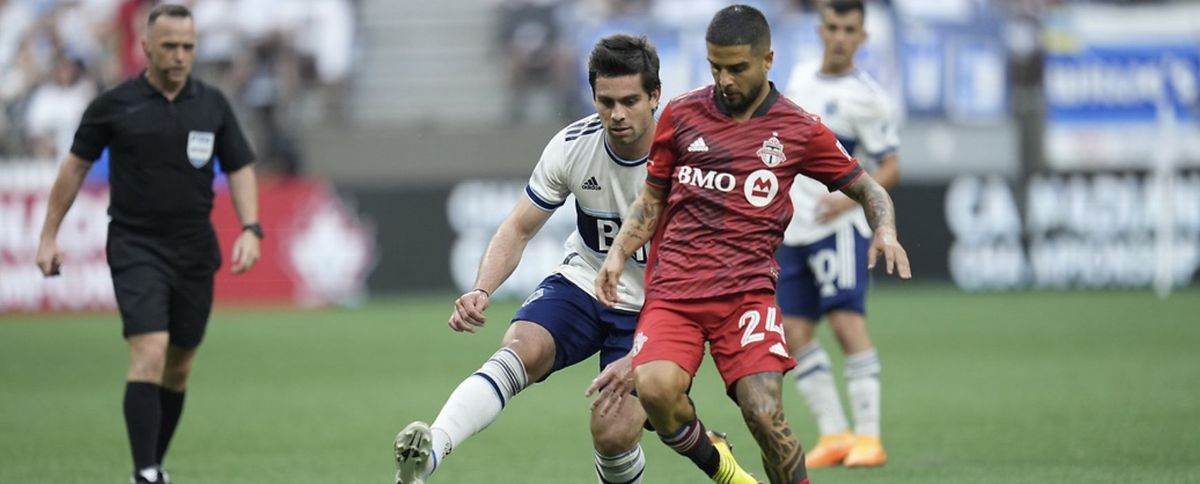 Toronto FC 1 (MacNaughton 75'), Vancouver Whitecaps 1 (White 19')
Osorio hits the post in penalty shootout for the Reds
Whitecaps beat TFC in final for 1st time in club history
It took six years, but the Vancouver Whitecaps finally exacted revenge on Toronto FC.
After playing TFC to a tightly-contested 1-1 draw over 90 minutes, the Whitecaps held their nerve in earning a 5-3 penalty shootout win in the 2022 Canadian Championship final before a raucous crowd of 24,307 at BC Place on Tuesday night.
Lukas MacNaughton scored with 15 minutes left regulation time to tie things up off a fantastic feed from Federico Bernardeschi, but the Reds came up short in the ensuing shootout. All five Vancouver players converted from the spot, while Jonathan Osorio hit the post with his attempt. Lorenzo Insigne didn't take a penalty, as he was subbed out late in the match.