Feature
Welcome to TFC Republic!
Why did I quit my full-time job in the middle of a global pandemic to start my own website dedicated to covering Toronto FC? I'm so glad you asked.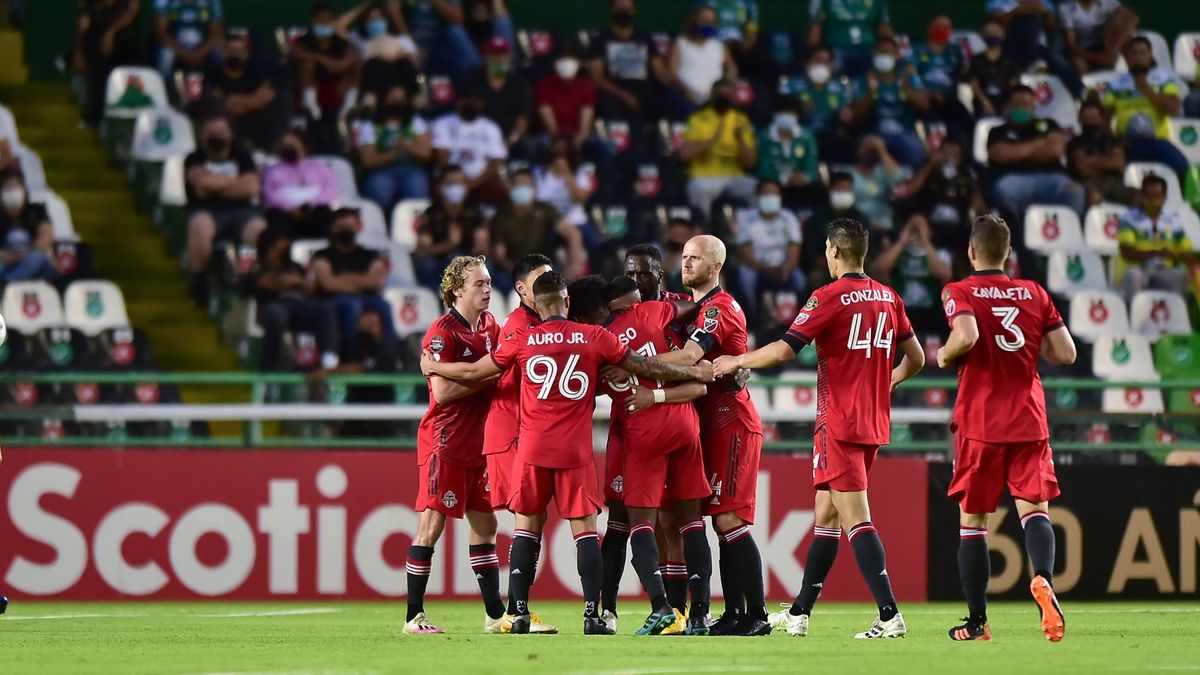 It's a question I have been struggling to answer for close to six months.
Do I really want to quit my full-time job - and the security it brings - especially now with what's going on in the world?
It turns out I do.
The Canadian Premier League's Island Games tournament in PEI ended last September with Forge FC beating HFX Wanderers FC to hoist the North Star Shield. As editor-in-chief of CanPL.ca, I was riding an emotional high, having stewarded the excellent on-line coverage of the league's historic bubble tournament. Things were very good for me, both in my professional and personal life. Still, I was burdened by an overwhelming feeling that something was missing, that something wasn't quite right.
For 13 years, I was a Toronto FC beat reporter, having written about the team for two major media outlets in CBC Sports and Sportsnet. In the summer of 2019, I was laid off by Sportsnet as their chief soccer reporter. Shortly after being let go, the CPL hired me. I was happy there. I was working with a staff of writers and a network of freelancers that I respected, I was doing what I felt was important work, and I was able to travel for some pretty cool assignments - including to Calgary for the first CPL Final, and to Texas to watch the Canadian women's team qualify for the Tokyo Olympics and Christine Sinclair break the international goal-scoring record.
But after The Island Games wrapped up, I couldn't help but miss my "old life." Although I'm not a Toronto FC supporter (Juventus has been my club since I was a kid), I loved being a TFC beat reporter. It was what I was good at, it was who I was, and readers, generally speaking, thought I was good at it. I yearned to return to the TFC beat.
Months of going back and forth in my mind took place, as I debated whether it would be the right move to make. Finally, last month I made the decision. Even though I'd be leaving the security of full-time employment at the CPL in the middle of a global pandemic, I wanted to start covering Toronto FC again. And so, here I am, back on the Toronto FC beat on a full-time basis with the launch of TFC Republic.
---
TFC Republic will be available on a free, trial basis until Monday, April 19 at 2:00 p.m. ET. Before you spend your hard-earned money on a subscription, I encourage you to take the time to poke around the website and get a sense of what it's all about. We'll be publishing new feature stories every day, so be sure to visit TFC Republic throughout the week to read all the latest on Toronto FC and Canadian soccer before the entire website goes behind the paywall. On April 16, you'll need a subscription to read TFC Republic.
---
So, what can you expect from TFC Republic?
If you enjoyed reading my regular coverage of Toronto FC and Canadian soccer when I worked at Sportsnet and CBC Sports, then you'll love TFC Republic. You can expect the very same in-depth, thoughtful and nuanced coverage and analysis of Toronto FC (as well as Canadian soccer at large, including the Canadian men's and women's teams, and the CPL) at TFC Republic.
No hot takes. No click bait. Just honest, balanced, straight-forward, credible and critical coverage - what you've come to expect from me over the years.
For now, TFC Republic will only feature my writing, but I hope to add other regular contributors in the future.
I know what you might be thinking: "Ugh! Another paywall website I have to subscribe to? Man, I already pay for multiple streaming services and a few online newspapers. I have to draw the line somewhere!"
Believe me, I get it. Let's face it, you can easily get daily news about Toronto FC from a variety of sources, so why on earth would you pay for another subscription service? What I can say is that TFC Republic will be very different. While this website will regularly post updates on the comings and goings at TFC (such as injury reports, trades, player movements, etc), that won't be its main focus.
Instead, the main selling point about TFC Republic will be its feature articles that you won't find anywhere else. This website will focus on storytelling, as it takes a very different approach to beat reporting on Canada's oldest MLS club. Whether it's an in-depth game report, a player profile, an opinion column, a long-form big read or an analysis piece, TFC Republic will cover Toronto FC and Canadian soccer like no other website.
What's more, I've come up with what I believe is a reasonable and affordable pricing scheme. A yearly subscription to TFC Republic costs just $50 (which averages out to a mere $4.17 a month). That's a year's worth of in-depth coverage of  Toronto FC and the Canadian soccer scene for roughly the price of buying a medium latte at Starbucks once a month. If you purchase a year's subscription, you'll save 48%! Pretty good deal, eh?
Want to check out TFC Republic on a trial basis before committing for a full year? No problem. A one-month subscription will only set you back $8. I'll also be putting out a free weekly newsletter that will be available to anybody who is interested in signing up for it.
Another reason why you should support TFC Republic is because soccer journalism in Canada has seen better days. The "Big Two" (TSN and Sportsnet) have substantially cut back on their coverage in the past two years, while there are only a small handful of reporters at other media outlets across the country who are writing about soccer on a regular basis.
Canadian soccer needs all the full-time media coverage it can get if it's going to continue to grow. As more and more major outlets scale back on covering soccer, it'll be up to independent websites such as this one to pick up the slack and lead the way.
I've taken a very big gamble in quitting my job to launch this website and invest in myself during these very uncertain times. I hope you'll do me the honour of subscribing to TFC Republic and invest in me, too.
(Top photo courtesy of torontofc.ca)
---
REMINDER: TFC Republic is available on a free, trial basis until Monday, April 19th at 2:00 p.m. ET -- at 2:01 p.m. ET, all of  TFC Republic's content will go behind the paywall, and you'll need to be a subscriber ($8 for one month, $50 for a full year - what a great deal, eh?) to access all of the great content on the website. Don't miss out, and order your subscription today!