CanWNT
Canada rebounds with shutout win at SheBelieves Cup
The Canadians responded from their humbling loss to the U.S. with a more characteristic effort against Brazil on Sunday.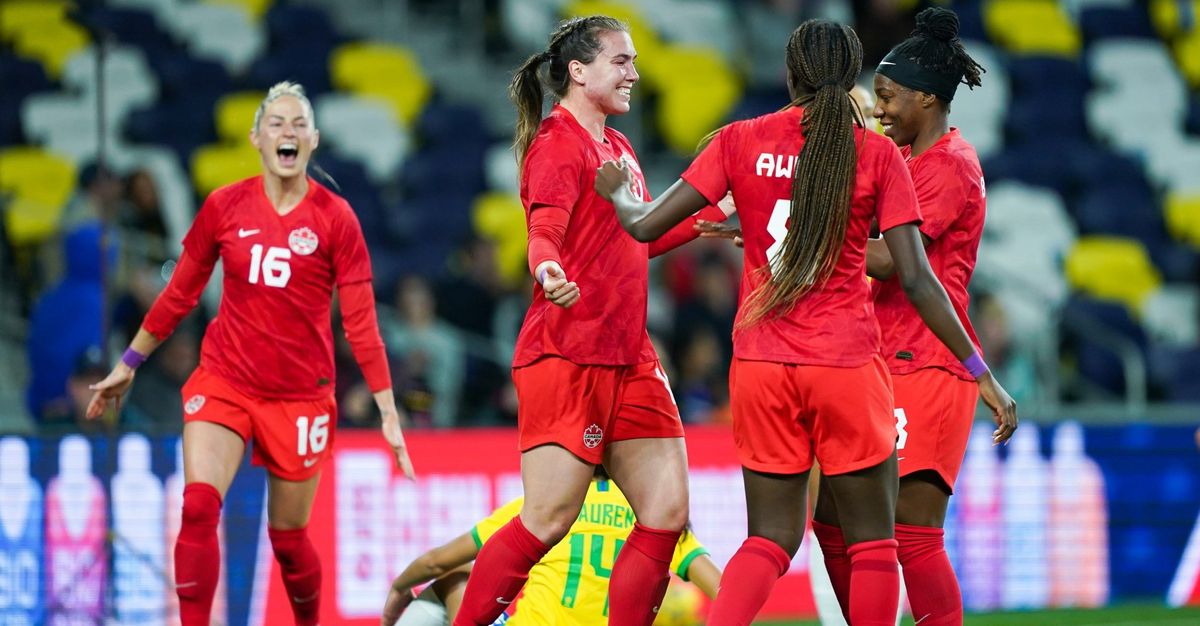 Canada 2 (Gilles 31'; Viens 71), Brazil 0
Olympic champions earn 1st win of year amidst labour dispute
Janine Beckie becomes 19th Canadian woman to earn 100 caps
That's more like it.
After a dreadful performance in its opening match of the SheBelieves Cup, the Canadian women's team responded with a composed and balanced effort in a morale-boosting 2-0 victory over Brazil at Nashville's Geodis Park on Sunday.
Vanessa Gilles and substitute Evelyne Viens both scored off set pieces, while Kailen Sheridan was sensational in earning her 17th clean sheet for the Olympic champions who looked more like themselves after a humbling loss to the United States to begin the tournament amidst an ongoing labour dispute with Canada Soccer. Jessie Fleming had a hand in setting up both goals.
Sloppy giveaways and defensive miscues were the order of the day from Canada in its 2-0 defeat to the U.S. in Orlando on Thursday. But the Canadians cleaned most of that up against the South Americans, and made the most of their set pieces chances.