Video blog
CanWNT Talk: Small margins hurt Canada in Concacaf final
Canada came up short against the U.S. in on Monday night, and will have to go the extra distance to qualify for the 2024 Paris Olympics.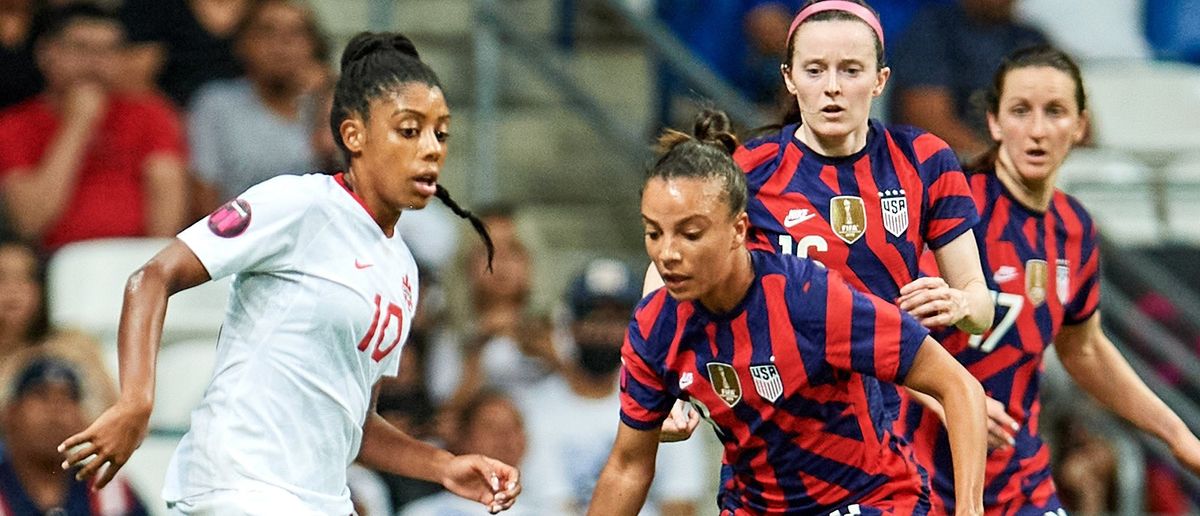 A controversial penalty decision helped sink the Canadian women's team in Monday's 2022 Concacaf W Championship final in Mexico.
Alex Morgan's goal from the penalty spot in the 78th minute was the difference as the United States earned a slim 1-0 win over Canada in the tournament final at Estadio BBVA in Monterrey.
The game's decisive moment came moments earlier when Canadian substitute Allysha Chapman was judged to have clipped Rose Lavelle from behind inside the 18-yard box. Replays showed that the American player went down far too easily after being barely touched, but the VAR booth didn't intervene and the call stood.
In the latest TFC Republic video blog, I break down Canada's loss to the U.S., and look at the positives from the Canadians in this tournament.
Watch the video below: