CanMNT
World Cup within reach for Canada after win in El Salvador
Canada capped off a gruelling schedule with a 2-0 victory in San Salvador on Wednesday night.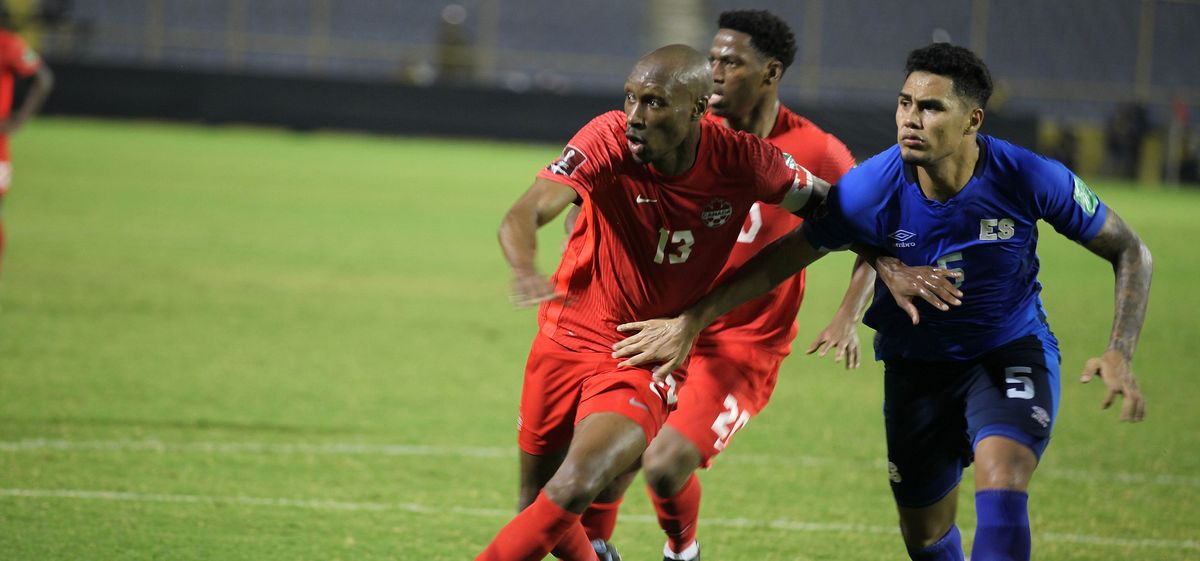 Canada 2 (Hutchinson 66'; David 90'+3'), El Salvador 0
Canadians finish international window with 9 points
Reds remain 1st in Concacaf, have won 6 in a row
Playing three games in three countries against three different opponents in a seven-day period would be a stiff challenge for any of the world's top national teams.
But if the Canadian men's side has proven anything during the final round of Concacaf World Cup qualifying, it's that it can overcome any obstacles put in front of it.
Canada went unbeaten in the latest international window with three wins and nine points, capping things off with a gritty 2-0 victory against El Salvador in World Cup qualifying on Wednesday at Estadio Cuscatlan.