CanWNT
Canada revives its World Cup hopes with win over Ireland
The Canadian women's team came from behind to earn a vital victory on Wednesday in Perth, eliminating the Irish in the process.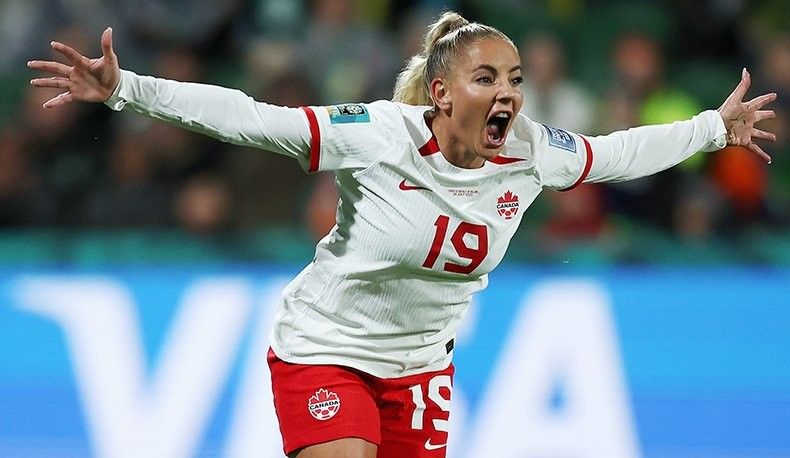 Canada 2 (Connolly OG 45'+5'; Leon 53'), Republic of Ireland 1 (McCabe 4')
Leon scored her 1st World Cup goal, 29th in 98 games for Canada
Sinclair started on bench for 1st time in 23 World Cup appearances
The Canadian women's team's campaign at the FIFA World Cup is back on track after a gutsy, come-from-behind win on Wednesday.
The Olympic champions overcame a disastrous opening 45 minutes with a masterful second-half display following a game-changing triple substitution to earn a 2-1 victory over the Republic of Ireland on a rainy night at Perth Rectangular Stadium.
Canada went down 1-0 inside the opening four minutes, and then was given a lifeline with an own-goal in first-half injury time, before Adrian Leon scored the winner with her first career World Cup goal.
This wasn't a must-win situation for Canada, but after a hugely disappointing 0-0 draw vs. Nigeria last week it badly needed three points in order to revive its hopes of qualifying for the knockout round.