CanWNT
Canada draws Great Britain, moves on at Tokyo Olympics
Canada advanced out of the group stage at the Tokyo Olympics, but it faces a tough path to get to the final.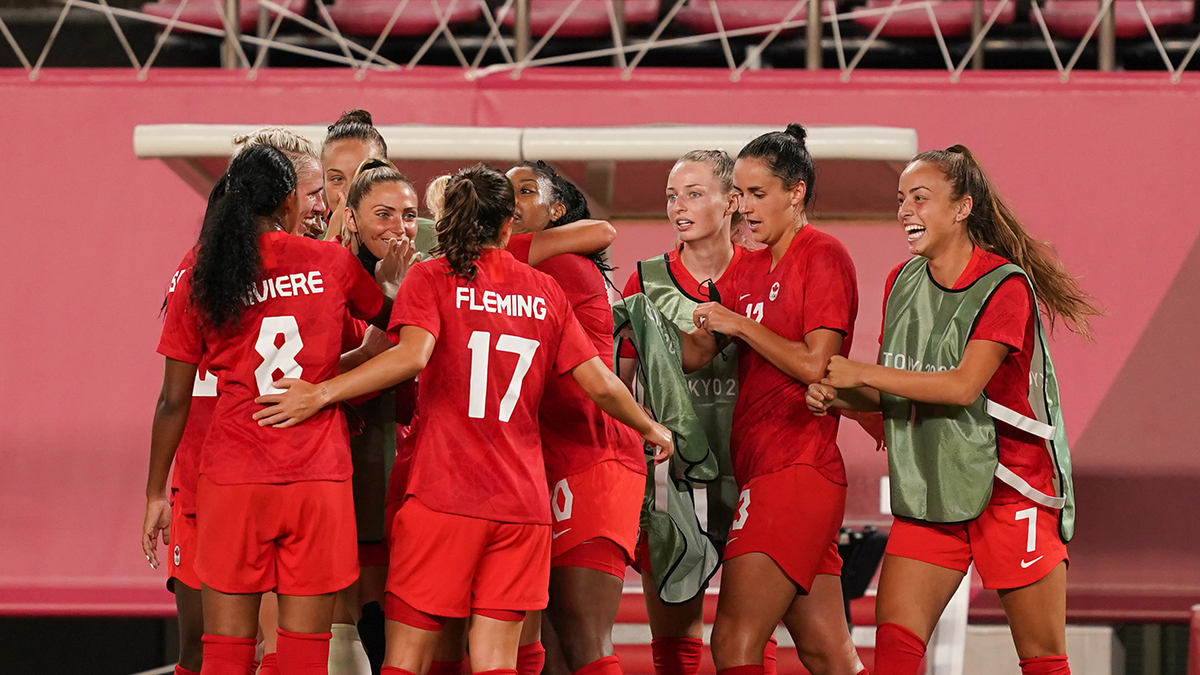 Canada 1 (Leon 55'), Great Britain 1 (Prince own-goal 85')
Canadians finish 2nd in Group E, advance to quarter-finals
Priestman makes 7 changes, gives Sinclair the night off
Canada is through to the knockout stage of the Tokyo Olympics, but it's path to the final is not straight-forward and far more complicated than it would prefer.
Sitting on a lead courtesy of an Adriana Leon goal, Canada conceded with five minutes remaining in regulation to settle for a 1-1 draw against Great Britain on a rainy Tuesday evening in Kashima. The tie was good enough for Canada to clinch a quarter-final berth.
"You can see the players are disappointed that they gave that up (the late goal). Credit to Team GB for pushing until the end. It does feel a little like (a loss) but I have to see the bigger picture. (We) rested some key players that'll help us move through that next round and given all of that the team put in an absolute shift," Canadian coach Bev Priestman told reporters in the post-match press conference.