CanMNT
Canada settles for road draw vs. Jamaica in World Cup qualifier
Fresh off a historic result in Mexico, Canada came back down to earth on Sunday following a 0-0 draw away to Jamaica in World Cup qualifying.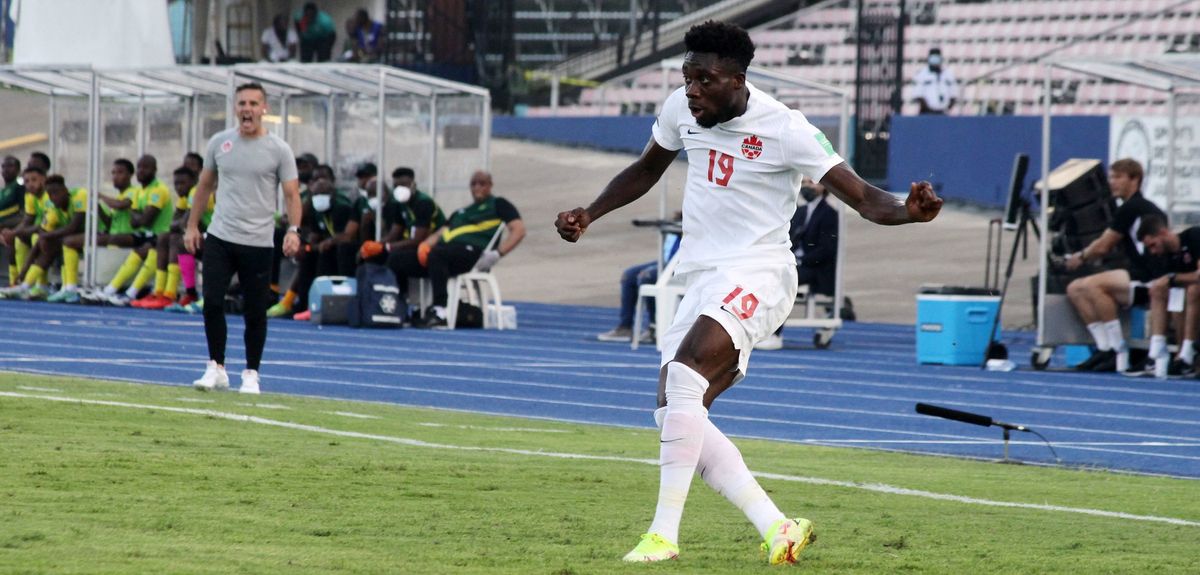 Canada 0, Jamaica 0
5 yellow cards issued in a physical game, 1 to Canada
Maxime Crepeau earned his 5th clean sheet for the Reds
The Canadian men's team has been reminded of the sobering realities of Concacaf World Cup qualifying: it's a long, hard slog where teams have to fight for everything they get. Nights filled with glory are often followed up with evenings of disappointment.
Fresh off a historic and thrilling draw away to Mexico at Estadio Azteca earlier in the week, Canada was involved in a dour scrap with Jamaica at Kingston's Independence Park on Sunday night, managing to only walk away with a point from a 0-0 draw.
Canada (1-4-0) entered this match as the favourite over last-place Jamaica, who was winless and collected a single point through its first four games of the Concacaf qualifiers. But the Reggae Boyz made life difficult for the Canadians in a physical contest that featured five yellow cards issued by the Costa Rican ref.
With this result, Canada dropped one spot in the Concacaf table to fourth, leapfrogged by Panama (2-2-1) who earned a 1-0 home win over the United States on Sunday. Canada and Panama close out this international window on Wednesday night when they square off at Toronto's BMO Field.