CanWNT
Sinclair scores, but Canada settles for draw at Olympics
Canada coughed up the tying goal in the 84th minute in a 1-1 draw against Japan on Wednesday in its first match at the Tokyo Games.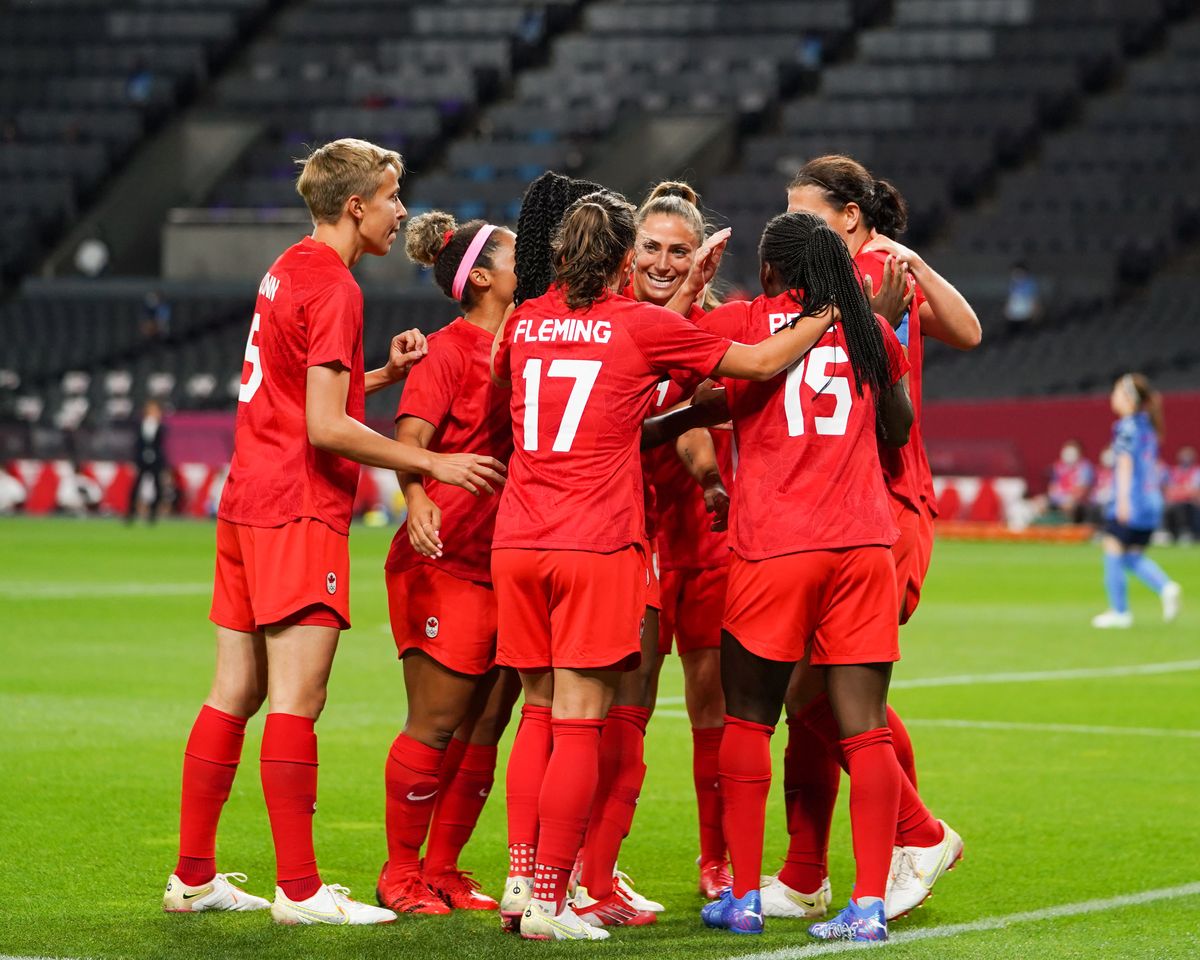 Canada 1 (Sinclair 6'), Japan 1 (Iwabuchi 84')
Sinclair nets 187th goal in her 300th appearance for Reds
Labbé makes penalty save before injury forces her off
Christine Sinclair has always been a player who has come through for Canada in very big moments.
Sinclair, the all-time leading international scorer among men and women, continues to live up to her well-earned reputation for rising to the occasion when he country needs her the most, marking her 300th appearance by scoring her 187th goal on Wednesday. But Sinclair's strike wasn't enough, and Canada had to settle for a 1-1 draw after conceding late against Japan in its opening match of the Tokyo Olympics.
Canada sits in a tie with Japan for second place in Group E, behind Great Britain who earned a 2-0 win over Chile on Wednesday.