CanMNT
Canada puts deep freeze on Mexico in World Cup qualifying
Canada earned its first win against Mexico in over 21 years on Tuesday night to move top of table in Concacaf World Cup qualifying.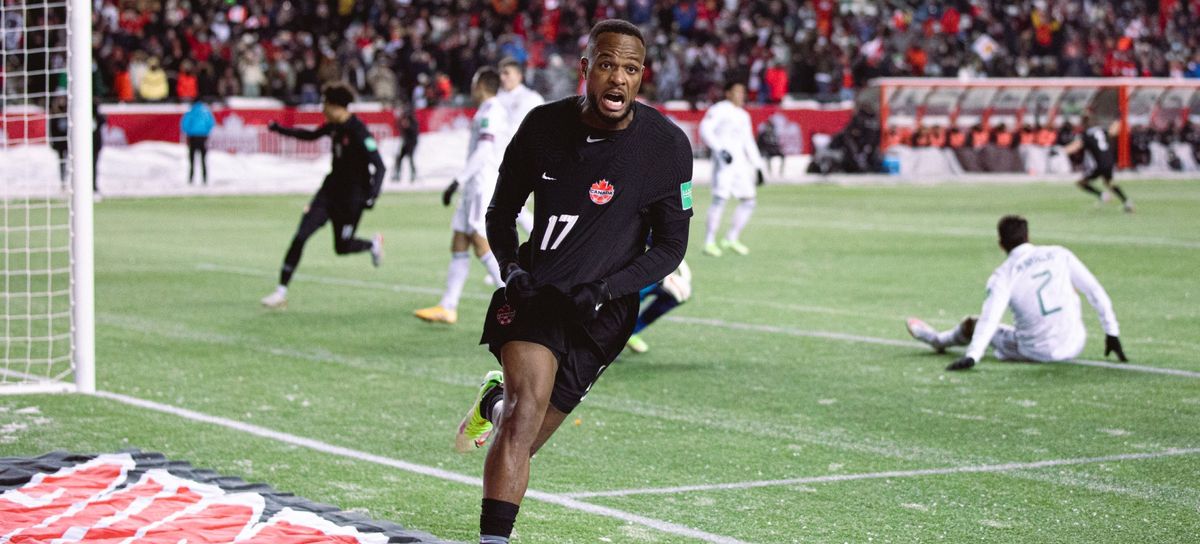 Canada 2 (Larin 45'+2'; 52), Mexico 1 (Herrera 90')
Larin now tied with De Rosario for all-time goals with 22
Hutchinson earns 90th cap, becomes Canada's all-time leader
It was a win more than 21 years in the making, and one of the biggest results in the history of the Canadian men's team.
In earning a 2-1 victory over Mexico on a wintry Tuesday night at Edmonton's Commonwealth Stadium, Canada took a giant leap towards qualifying for the FIFA World Cup for the first time since 1986. It was Canada's first win over El Tri, the perennial kingpins of Concacaf, since earning a 2-1 decision on Feb. 20, 2000 in the quarter-finals of the Gold Cup.
Cyle Larin was the hero of the night by bagging a brace for Canada, who is unbeaten through eight games of the final round of World Cup qualifying (four wins) and will finish the year in first place in the Concacaf table. Larin now has 14 goals in 13 appearances in 2021, and 22 in his career which moves him into a tie with Dwayne De Rosario as Canada's all-time top scorer.