Video blog
CanWNT Talk: A big win for Canada on a special night
In the latest video blog, I break down the Canadian women's team's win over Nigeria in Vancouver as part of its Celebration Tour.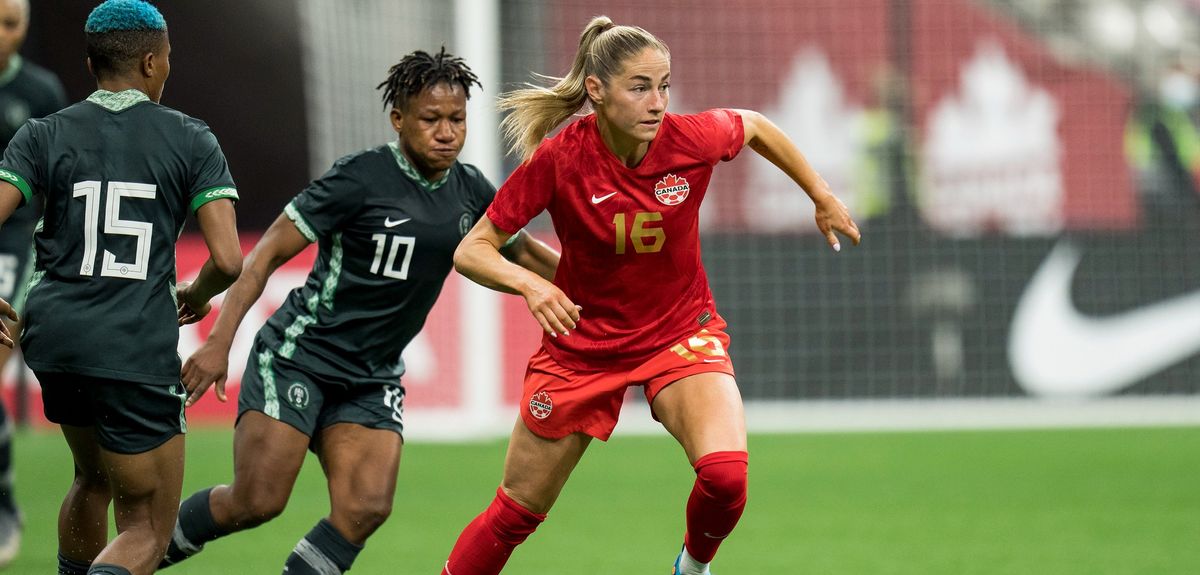 The Canadian women's team earned their first win on home soil in five months with a solid performance against Nigeria on Friday night in Vancouver.
Goals from Jessie Fleming and Vanessa Gilles were the difference for the Canadians in a 2-0 victory on an evening that paid tribute to the Reds' Olympic achievement and recognized some of the team's most loyal servants.
In the latest TFC Republic video blog, I recap Canada's victory and what stood out about the team's performance against Nigeria.
Watch the video below:
NOTE: The above video has been posted to YouTube, but it isn't publicly listed, which means only paid subscribers to TFC Republic can watch it.
(Top photo courtesy of Canada Soccer)
---
TFC Republic is a paid-subscription website. All of the content at TFC Republic is behind a paywall, and you need to be a subscriber to access it. It costs only $8 for a one-month subscription, or $50 for a full year (prices include 13% GST/HST). What a great deal, eh?  Don't miss out, and order your TFC Republic subscription today!