CanWNT
Canada blanks Nigeria in Vancouver as Celebration Tour rolls on
The Canadian women's team earned their first win on home soil in five months with a solid performance against the Nigerians.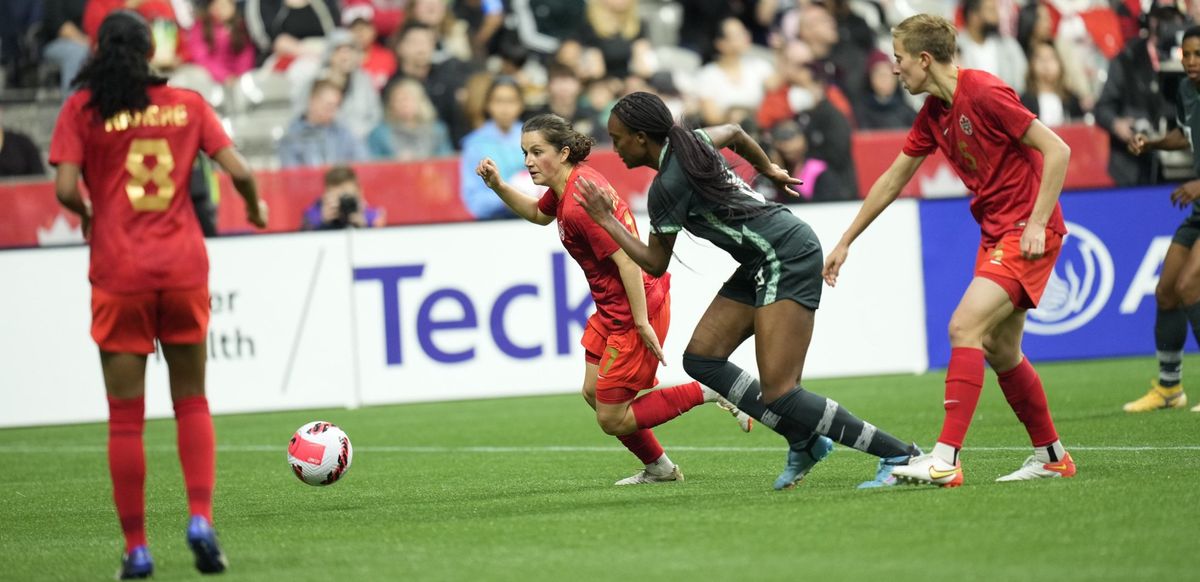 Canada 2 (Fleming 51'; Gilles 72'), Nigeria 0
Canadians begin 2nd phase of Celebration Tour on positive note
Sinclair, Labbé & Hall of Famers honoured during Friday's game
A hard fought victory over a pesky opponent was the perfect way for the Canadian women's team to cap off a special night of celebrations.
Canada earned a 2-0 win over Nigeria on Friday before an announced crowd of 20,601 fans at Vancouver BC's Place, with goals from Jessie Fleming and Vanessa Gilles proving to be the difference on an evening that recognized the Reds' recent Olympic achievement and paid tribute to some of the team's most loyal servants.
This international friendly and Monday's rematch between these two nations in Langford, B.C. at Starlight Stadium represent the second leg of the Canadian team's Celebration Tour in recognition of its gold medal victory at last summer's Tokyo Olympics. The Canadians hadn't played at home since October when they beat New Zealand in Montreal and Ottawa in the first part of the tour.