CanMNT
Canada blanks Qatar in World Cup tune-up in Vienna
The Canadian men's team cruised to victory on Friday, comfortably dictating proceedings against the World Cup hosts.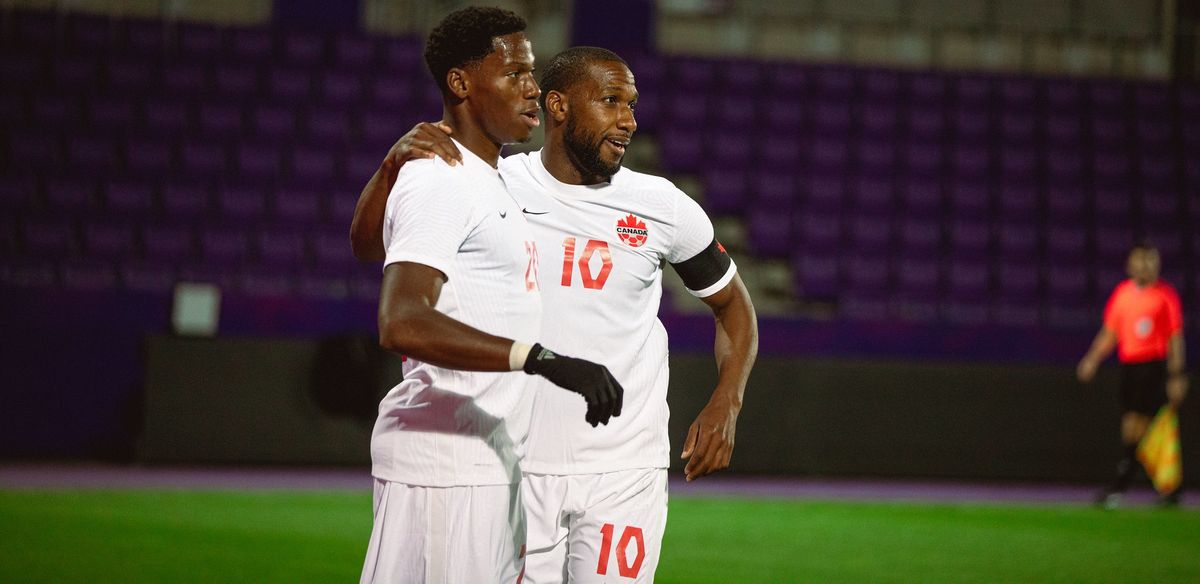 Canada 2 (Larin 4'; David 13'), Qatar 0
Davies subbed out in 60th minute after suffering heavy foul  
Borjan earns 66th cap, ties Alex Bunbury for 8th all-time
The Canadian men's team showed no ill effects of a three-month layover as it entered the final stretch of its preparations for the FIFA World Cup.
Cyle Larin and Jonathan David scored first-half goals to pace Canada to a comfortable 2-0 victory over Qatar on Friday in an international friendly at Generali Arena in Vienna. It was the first ever meeting between the two nations.
There were no signs of rust from John Herdman's side who'd been idle since June when they beat Curacao 4-0 in Vancouver and lost 2-1 away to Honduras in Concacaf Nations League action.
Qatar is No. 48 in the current FIFA world rankings, just five spots below Canada. But the gap between the two nations seemed much larger based on how Friday's game played out. Canada barely broke out of first gear, comfortably dictating proceedings against the Qataris in this important World Cup tune-up match.