CanWNT
Canada held to goal-less stalemate in Toronto
With Christine Sinclair watching from the bench, Canada played to a dour 0-0 draw vs. South Korea in Sunday's international friendly.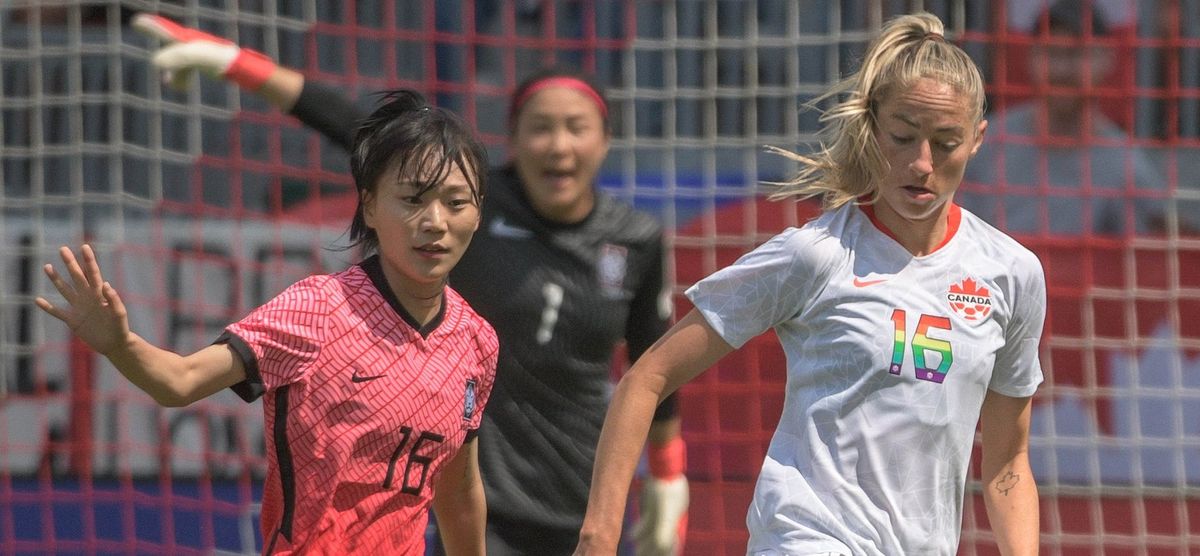 Canada 0, South Korea 0
Ailing Christine Sinclair an unused substitute
Jessie Fleming earns 100th cap for Canadian team
TORONTO – With an ultra-important July looming for the Canadian women's team, coach Bev Priestman wanted her Olympic champions to be tested and pushed to the limit to close out the month of June.
Priestman got exactly what she bargained for and much more on Sunday afternoon, as Canada was held to a 0-0 draw by South Korea in an international friendly before an announced crowd of 15,610 at BMO Field.
Canada controlled the tempo of the match, and enjoyed the lion's share of possession (67 per cent) while outshooting the Koreans by a 11-3 margin. But for all of its statistical domination, Canada hardly looked threatening in attack, and struggled to create scoring chances against a Korean side that defended in numbers in a deep block.
How badly Canada, ranked No. 6 in the world by FIFA, could have used Christine Sinclair to supply some much-needed inspiration and guidance. Unfortunately, the iconic Canadian captain played the role of spectator as an unused substitute who watched the entire game unfold from the bench after dealing with a minor injury issue in training all week.