CanWNT
Canada vs. U.S. at SheBelieves Cup: What you need to know
The Canadian women's team will try to forget the labour dispute it's embroiled in when it faces the U.S. on Thursday in Orlando.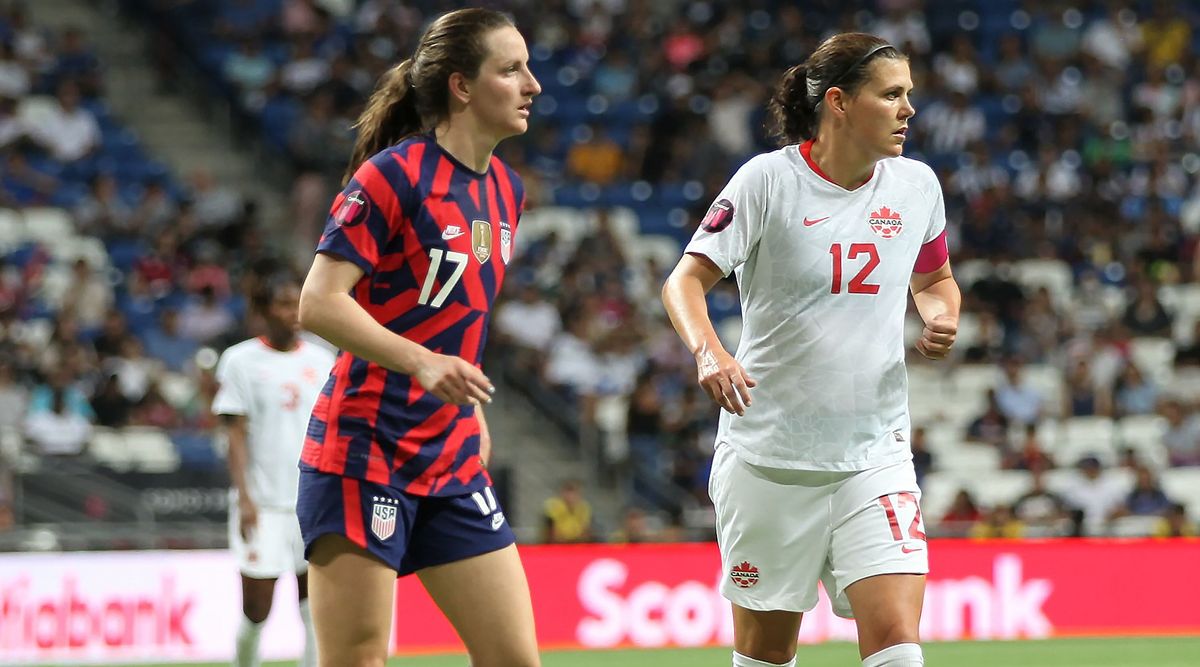 It's been an interesting couple of days for the Canadian women's team off the pitch, and that's even before they had a chance to step onto the pitch at the SheBelieves Cup.
As a bitter labour dispute with Canada Soccer continues to unfold, the Olympic champions will begin play this week at the four nations tournament, which serves as important preparation for this summer's FIFA World Cup in Australia and New Zealand.
The Canadians are no strangers to the SheBelieves Cup, having competed at the 2021 event in the buildup to the Tokyo Olympics. That year's four-nations tournament marked Bev Priestman's debut as Canadian coach, and while the Reds underwhelmed with a pair of losses (to the U.S. and Brazil) and a skin-of-their-teeth win (over Argentina), they gained valuable experience playing against some of the world's top nations.
Here's what you need to know about Thursday's game (7:00 p.m. ET) between Canada and the United States at Exploria Stadium in Orlando.