CanWNT
Sinclair left off latest Canada roster for Arnold Clark Cup
Canada's captain will miss the upcoming four-nations tournament due to the death of her mother.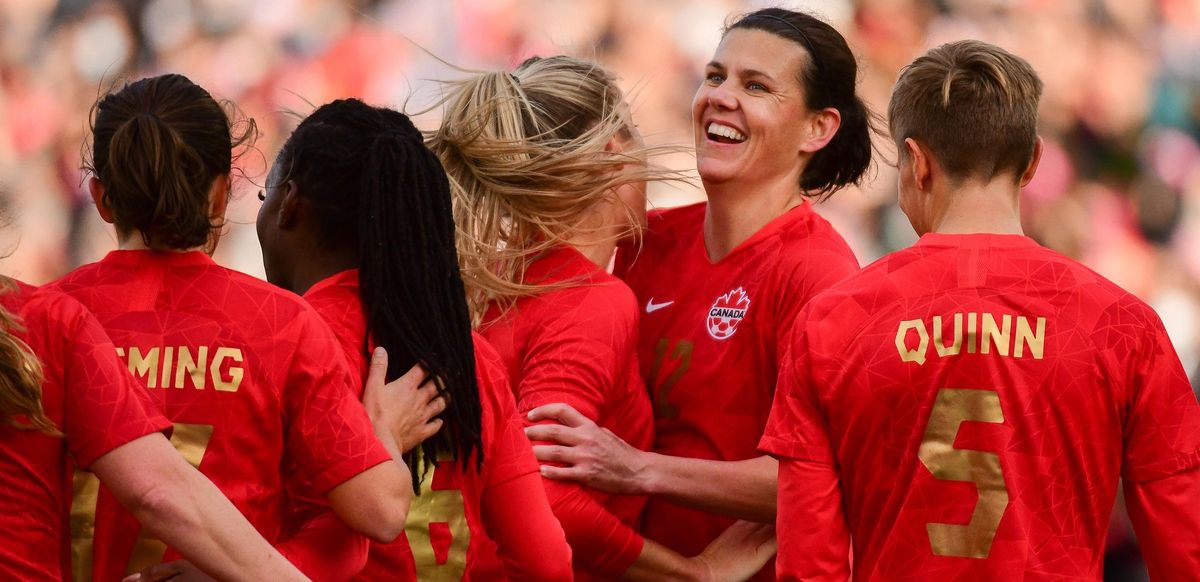 After a short hiatus, the Canadian women's team will return to action this month when it plays three nations ranked in the world top 10, and they'll do it without Christine Sinclair due to a death in the family.
Canadian coach Bev Priestman announced her 25-player roster on Monday for the inaugural Arnold Clark Cup later this month, a list that includes a wide array of NWSL and Europe-based players, including new Juventus midfielder Julia Grosso, and Reading FC forward Deanne Rose, who was named the Canadian player of the month for January.
However, Canada's roster does not include the 38-year-old Sinclair, who revealed in January her plans to play on for at least another two years for both the Portland Thorns in the NWSL and Canada leading up to the 2023 FIFA Women's World Cup co-hosted by Australia and New Zealand.