CanWNT
A successful 1st year for Bev Priestman, but what's next for Canada?
After helping Canada win gold in Tokyo, Bev Priestman has turned her focus towards expanding the team's player pool and making it more tactically nimble.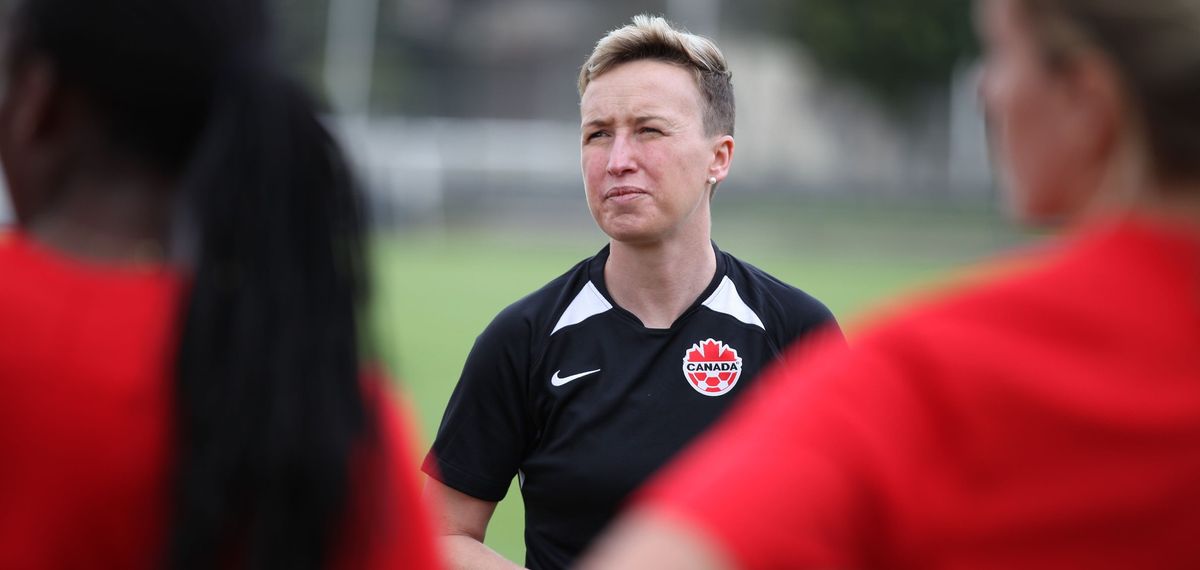 Bev Priestman didn't hold back on her first day on the job as the new coach of the Canadian women's team.
The English manager inherited a side that won back-to-back bronze medals and was in the top 10 of FIFA's world rankings when she succeeded Kenneth Heiner-Møller in October, 2019.
A third consecutive podium finish at the Tokyo Olympics would have been an unprecedented achievement for Canada. But collecting another bronze medal didn't interest Priestman, who saw getting more out of the team as a major part of her mandate.