CanWNT
Canada vs. Mexico: What you need to know
The Canadian women's team will try to end 2021 on a positive note when it plays Mexico in the finale of their two-game series on Tuesday.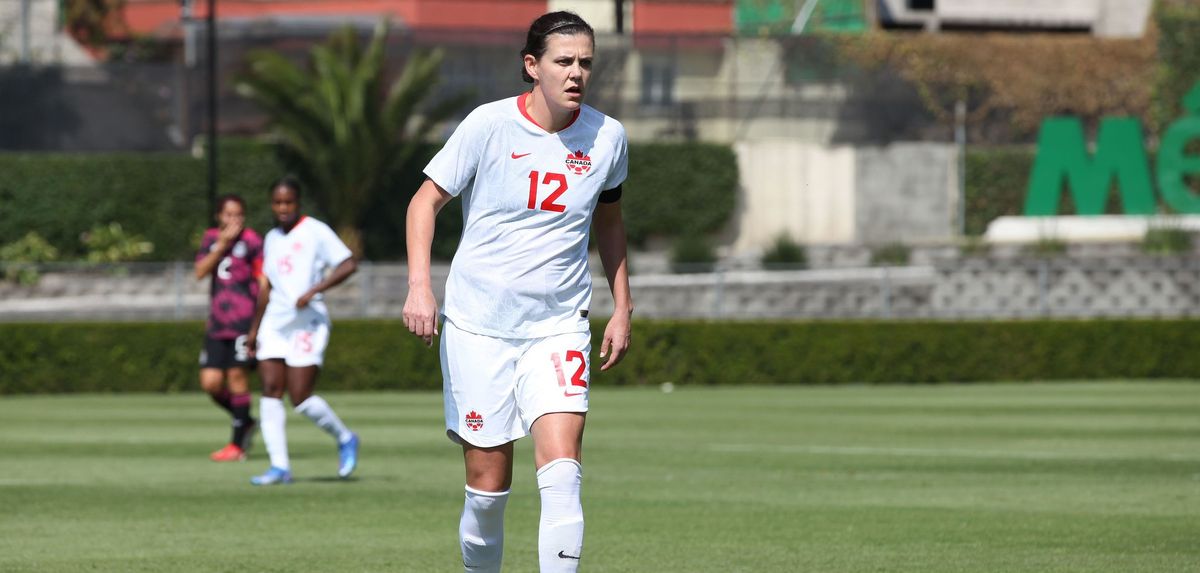 The Canadian women's team was left licking its wounds after suffering a surprising 2-1 road loss to Mexico in an international friendly over the weekend.
Canada will try to exact a measure of revenge when it meets Mexico in a rematch this week in its final outing of 2021.
With Saturday's loss, the Canadians saw their 12-game unbeaten run and five-match winning streak come to an end. It was only Canada's third loss in 16 contests this year - its last setback was a 2-0 loss to Brazil on Feb. 24 at the SheBelieves Cup in Orlando.
Here's what you need to know about Tuesday's contest (5:30 p.m. ET) between Canada and Mexico at Estadio Azulgrana in Mexico City.