CanWNT
Christine Sinclair to lead Canada into battle vs. South Korea
The veteran forward was one of 28 players named to Bev Priestman's squad for the June 26 friendly at BMO Field.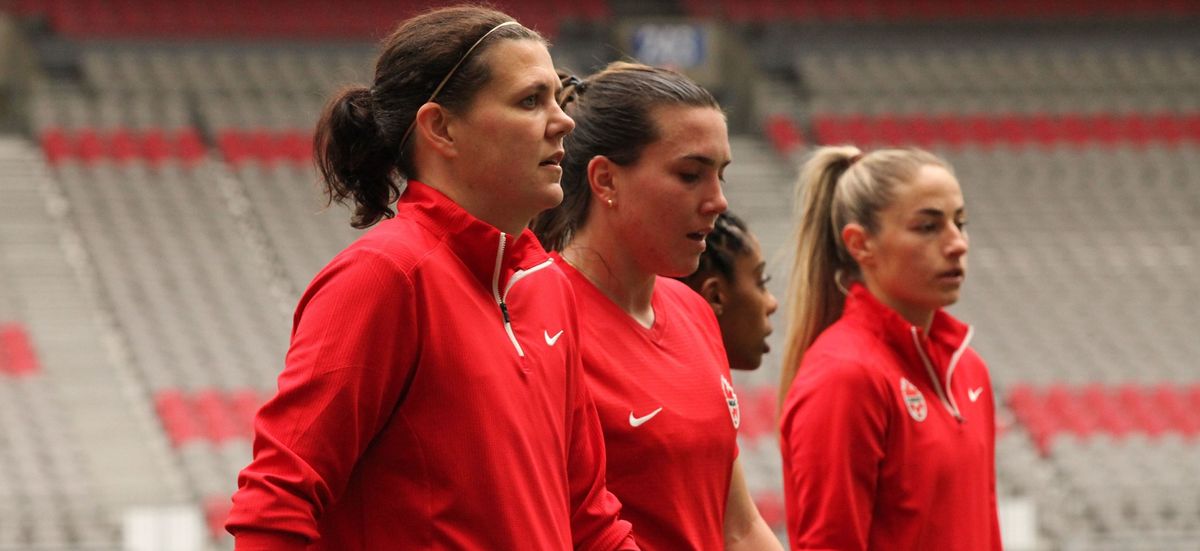 Worry not, Canadian soccer fans. Christine Sinclair appears ready to go for the Canadian women's team during what will be an important summer.
Sinclair didn't play in the Portland Thorn's 4-0 win over the Houston Dash in NWSL action earlier this week because she sustained a lower leg injury in the warmups. But the injury isn't believed to be anything serious, and Sinclair (who has 310 caps) was included in Canada's 28-player roster released on Tuesday for an upcoming friendly.
Canada, No. 6 in the current FIFA world rankings, hosts No. 17 South Korea on June 26 at Toronto's BMO Field. Coach Bev Priestman will whittle her squad list down to 23 players for next month's Concacaf W Championship in Mexico before the South Korea game.