CanWNT
Desiree Scott: 'There's a newfound respect' for Canada
International players are looking at the Canadian women's team in a whole new light since the Tokyo Olympics, according to midfielder Desiree Scott.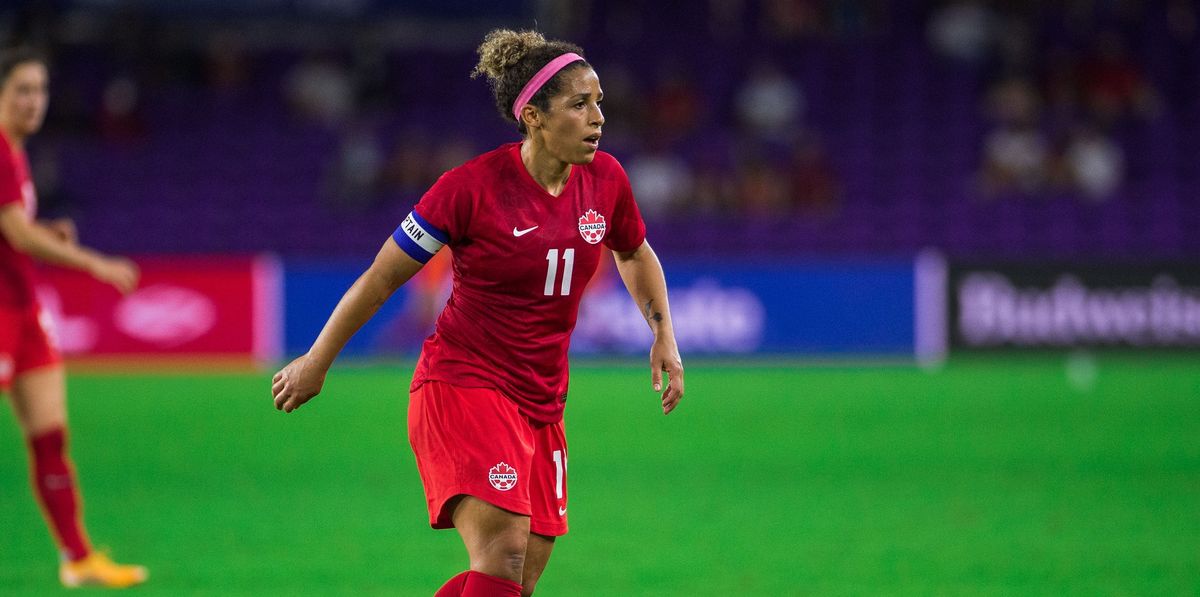 Never one to cower or not speak her mind, even before becoming an Olympic champion, Janine Beckie came out swinging shortly after the Canadian women's team struck gold in Tokyo this past August.
"I don't think that we still have the respect that we deserve, which is unfortunate, because for the last decade we have been up there with the best of them," Beckie told TSN.ca just 10 days after her side's penalty shootout win over Sweden.
"We are currently the best team in the world. That's the reality. And a lot of people can't handle that, don't want to believe it, because we don't have a team full of superstars. But we have a team full of really good players and I don't think that that is respected around the world yet."