CanWNT
Diana Matheson: Bigger, more important moments ahead in retirement
The veteran midfielder has her focus set on bringing an NWSL team to Canada and establishing a Canadian pro women's league.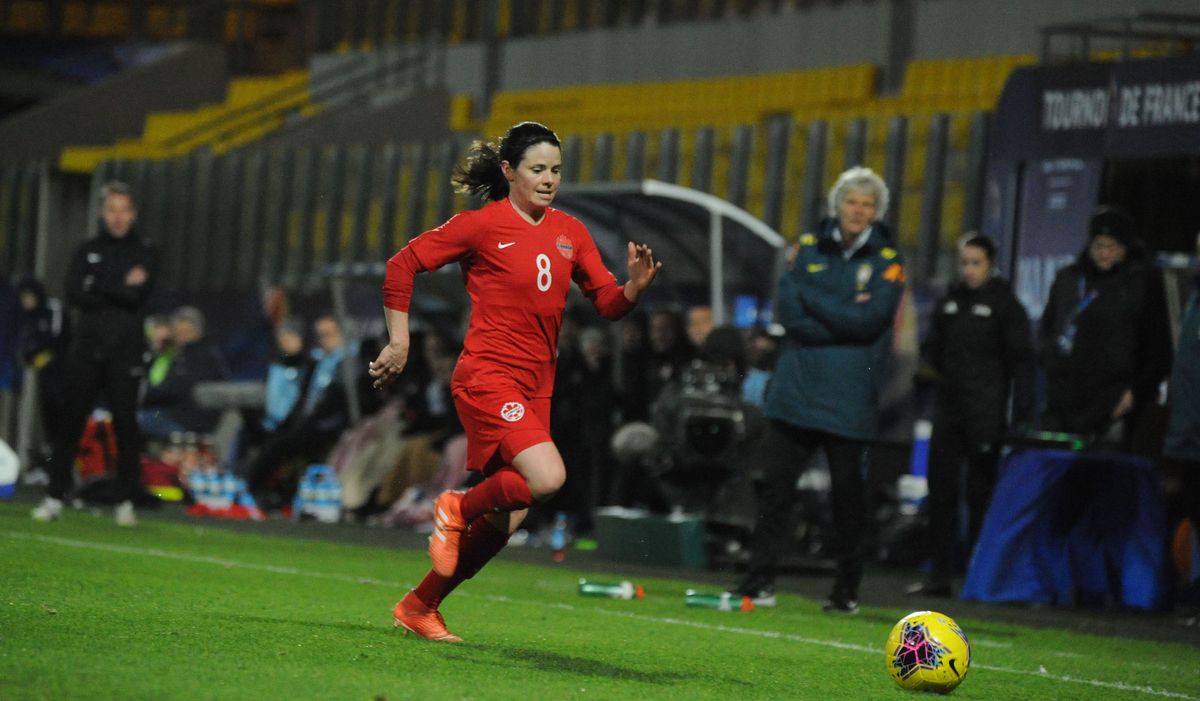 Diana Matheson only stands five-feet tall, but she was a figurative giant among women on the pitch during her international career.
Matheson earned 206 caps (193 starts), scored 19 goals and tallied 23 assists for Canada since making her debut as an 18-year-old in 2003, as she established herself as one of the most recognizable players, male or female, in Canadian soccer history.
As one of only three Canadians with over 200 caps to her credit (Sophie Schmidt and Christine Sinclair are the others), Matheson was a mainstay on the women's team for nearly two decades, serving as a key linchpin in midfield in helping her country win back-to-back Olympic bronze medals.