CPL
Drew Beckie on CPL players' union: 'We're just trying to have a voice'
In this interview with TFC Republic, Atletico Ottawa's Drew Beckie discusses why he thinks it's important for CPL players to form a union, how last week's t-shirt demonstration came about, and what players want from the league.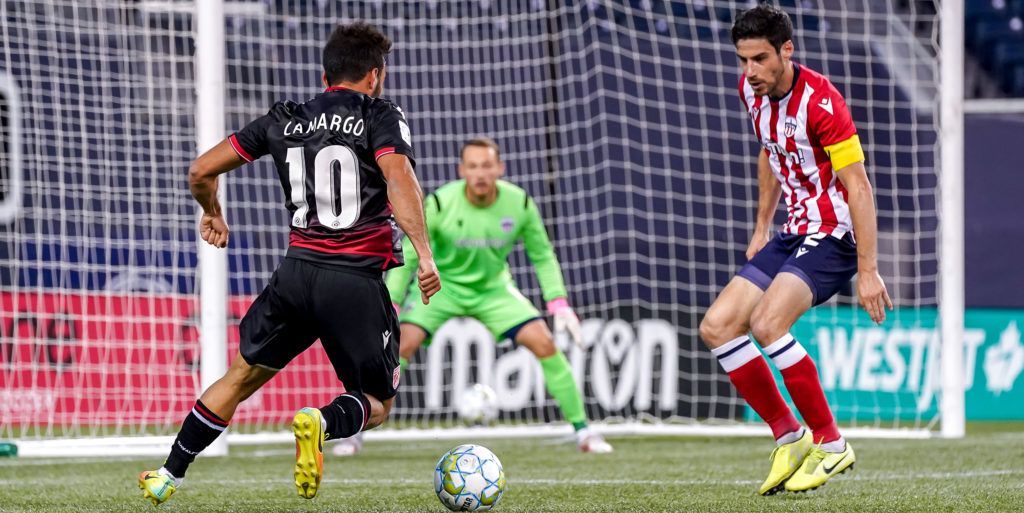 Several marquee players across the Canadian Premier League let their voices be heard when they recently took to social media to complain about the playing conditions in Winnipeg for the start of the regular season.
In doing so, they increased the pressure on the CPL to recognize the Professional Footballers Association Canada as the official players' union, something the league hasn't done, even though the majority of players voted last year to ratify PFACan as its official bargaining agent.
Players were increasingly vocal about the need to unionize over the course of the bubble in Winnipeg, which saw all eight teams play eight matches from June 26 to July 24. One CPL player and Canadian international told TFC Republic the conditions in Winnipeg underlined the need for a players' union, but he is afraid to publicly speak out.
"This isn't about money, it's about having a voice on the matters that affect us the most - the health and well-being of the players. We don't make life changing money. We just want the league to grow and the way to do it is through collaboration with the players so it can last," the player said.
Drew Beckie, though, has no such issues with speaking on the record. The Atlético Ottawa defender called out the fixture congestion last week when he posted this message on Twitter:
Beckie was also a part of a unique demonstration that saw every player involved in a pair of games last Wednesday take to the field wearing PFA Canada shirts requesting that the league recognize the union.
In this one-on-one interview with TFC Republic, Beckie discusses how the t-shirt demonstration came about, why he thinks it's important for the players to form a union, and what they want from the league.
This Q&A has been lightly edited and trimmed for brevity and clarity.