CPL
When the CPL stood still for 8 minutes and 46 seconds
Forge FC's Kwame Awuah opens up about the social justice protests by CPL players at The Island Games.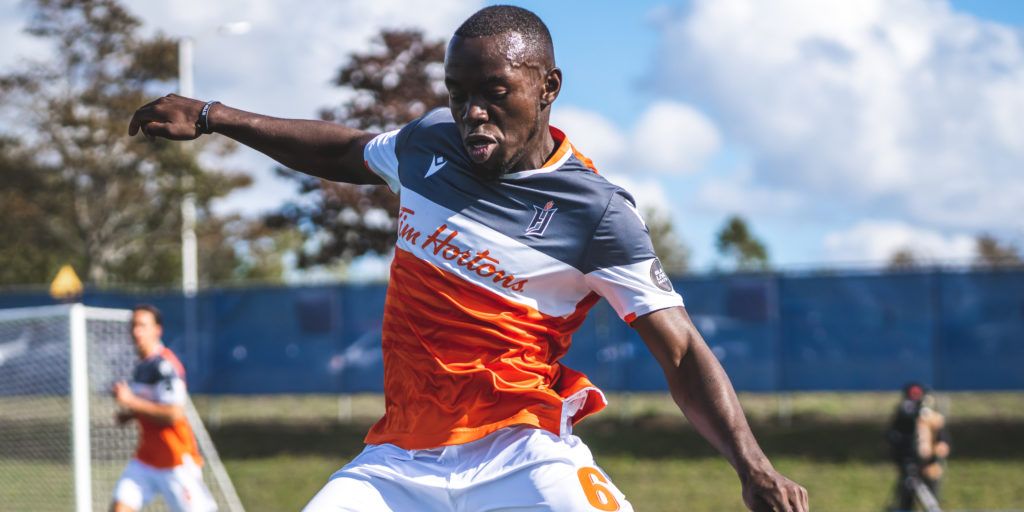 The Canadian Premier League produced plenty of memorable moments last summer during its historic bubble tournament in Prince Edward Island.
The Island Games in Charlottetown saw Atlético Ottawa officially enter the fray as the CPL's first expansion team and eighth club overall. Highlight-reel goals were on offer from several marquee players, including Pacific FC's Marco Bustos and Akeem Garcia of HFX Wanderers FC, who were later nominated for the league's MVP award. And, of course, the month-long competition culminated with Forge FC beating the Wanderers in the final to repeat as league champions and once again hoist the North Star Shield.
But, the most poignant moment of the tournament didn't involve a spectacular goal, an incredible save, or a last-minute comeback. Rather, it was when every player in the league united in the fight against racism and showed their support for important social justice issues.