CanWNT
Canada benefitting from Beckie's move to Manchester City
A transfer to Manchester City from the NWSL invigorated the career of Janine Beckie. Canada's national team has reaped the rewards of her move abroad, too.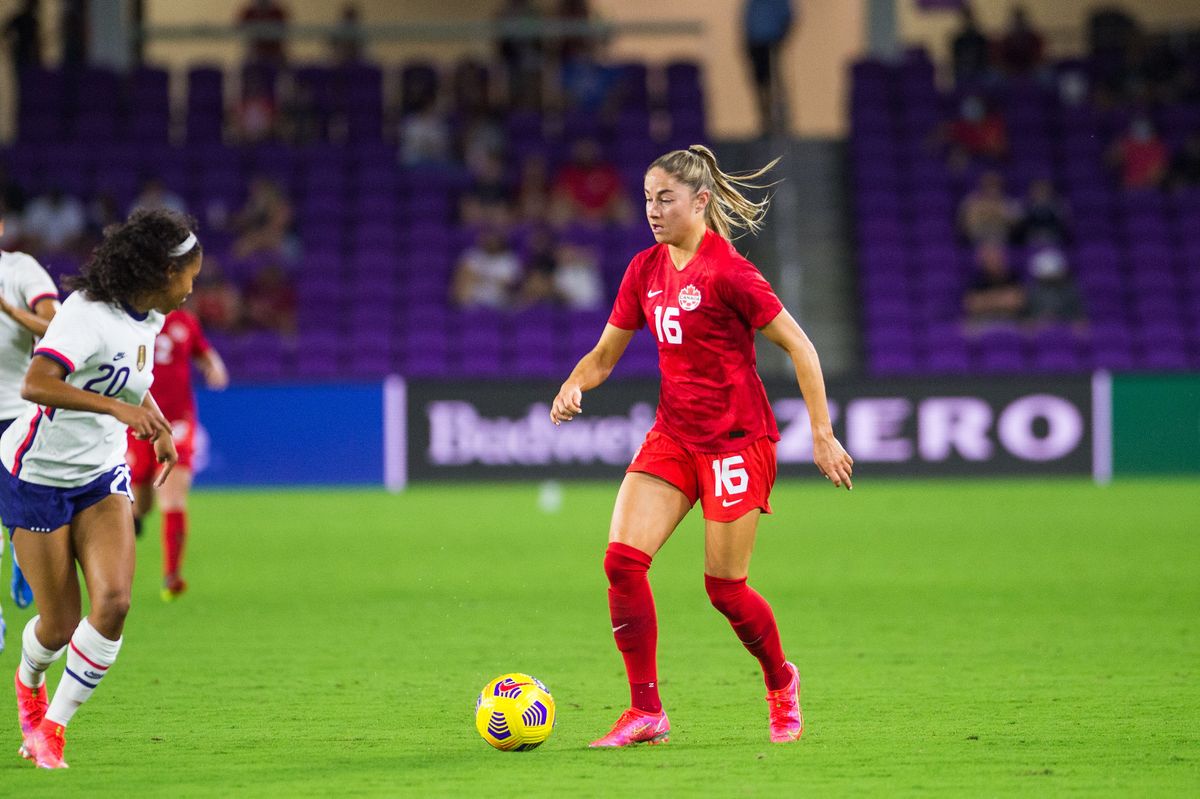 Picking a roster for this summer's Tokyo Games is an arduous task for all of the managers involved in the 12-nation women's tournament, including Canada's Bev Priestman.
At the FIFA Women's World Cup, teams carry 23 players. But Olympic squads are limited to 18 players, which means coaches have some very difficult decisions to make over who to include and who to leave out. There are few guaranteed roster spots because of the fierce competition, and because coaches have to painfully scrutinize every decision more than usual.
Janine Beckie needn't worry, though.