Feature
Michael Bradley: After 250 games, love affair with TFC endures
Eight seasons and 250 games hasn't dulled Michael Bradley's passion for TFC, and he's desperate to guide the Reds back to the top in MLS.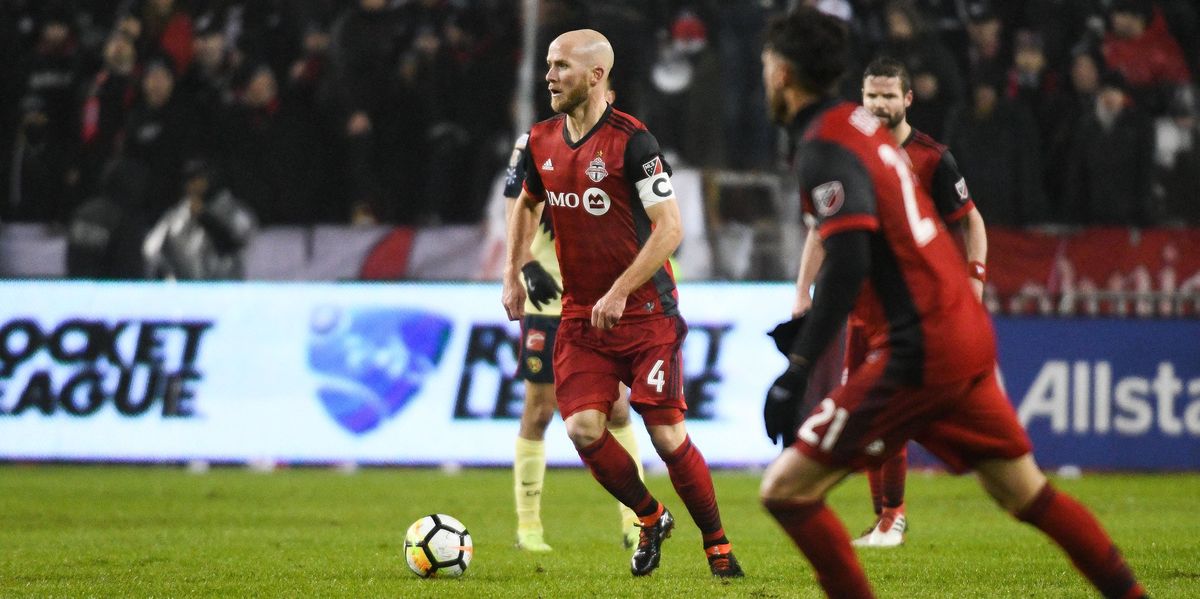 Although he hadn't yet been made captain, Michael Bradley set the tone both on and off the field at Toronto FC in his very first game, the same tone that was quickly adopted by the club and became its trademark during its "championship years."
On a sunny but cool afternoon on March, 15, 2014, at CenturyLink Field, TFC stormed out to a two-goal lead after just 24 minutes, and then doggedly repelled a surging Seattle Sounders side for the final half hour to earn a 2-1 win in their MLS season opener.
Bradley's work rate was top drawer on the day, dictating terms at both ends of the field by breaking up Seattle's scoring chances, intercepting passes, and launching attacks with his immaculate distribution. Although not credited with an assist, he set up Jermain Defoe's winning goal when he pressured Seattle midfielder Marco Pappa into making a horrendous back pass deep inside his half. Defoe quickly seized on the mistake, ran in on goal, and sidestepped a Sounders defender before firing past goalkeeper Stefan Frei.
When the dust settled, Bradley spoke more about the team's mental strength, rather than the quality of the football that Toronto produced. "Finding ways on tough days when conditions are difficult to come away with points … When you have a team full of warriors, that's what it's all about," Bradley said after the game.