Newsletter
TFC Republic Weekly: October 2-8
Although John Herdman has arrived at Toronto FC, interim coach Terry Dunfield will continue to oversee the Reds for their next two games.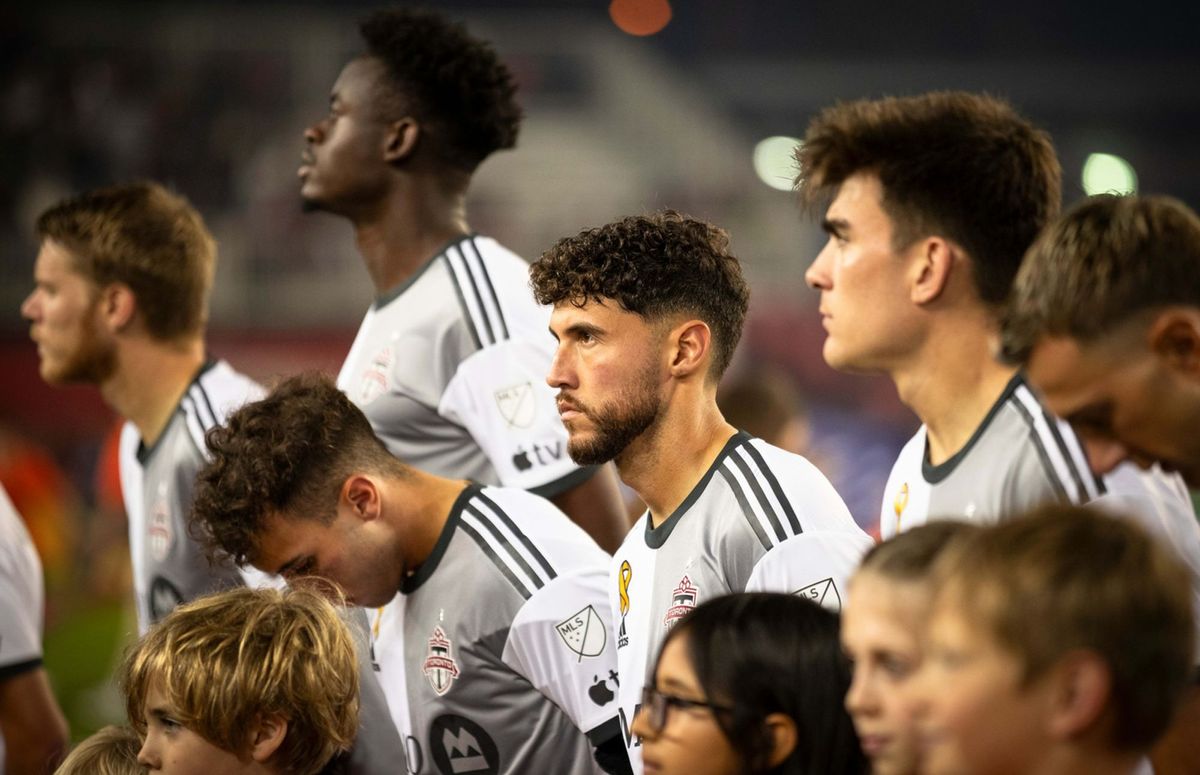 Welcome to the latest edition of TFC Republic Weekly, an email newsletter that will land in the inbox of both paid subscribers and free members of TFC Republic every Monday.
This newsletter will look at what's in store over the next seven days for Toronto FC and set up its schedule of games for the week.
You'll also get a glimpse of what to expect at TFC Republic in the coming days.
So, without further ado...
Toronto FC riding a 4-game losing skid
How times have changed for Toronto FC.
On Sept. 30, 2017, TFC became the first Canadian team to win the Supporters' Shield by clinching the MLS regular season championship with a win before a sold-out BMO Field.
On Saturday night, exactly six years later, the tables were turned on the Reds as they suffered a 3-2 loss to FC Cincinnati, a result that saw the Orange and Black secure this season's Supporters' Shield (their first) with an indifferent crowd watching on at BMO Field.
TFC defender Aimé Mabika admitted to reporters after the game that it hurt watching Cincinnati's players party on the BMO Field pitch after the final whistle sounded.
"It's definitely not nice to see someone celebrate on your field," Mabika said.
TFC interim coach Terry Dunfield added: "First and foremost, congrats to FC Cincinnati on a terrific season. They're a very good side that's well balanced. They don't give you a ton and keep coming and punish mistakes. They're a top, top team and have found a way to win in this league."
Toronto (4-17-10), on the other hand, can't buy a win, having now lost 14 of its last 15 games in all competitions, including four in a row, and been outscored 36-9 during this run.
TFC showed some backbone in fighting back from a two-goal deficit to tie the contest going into halftime courtesy of a brace from Jonathan Osorio. But the Reds couldn't build on it and ultimately fell back into their usual ways and allowed Cincinnati to dominate the second half and retake the lead. Toronto is 0-15-1 when conceding the first goal in MLS this season.
"It feels like 'Groundhog Day.' I feel like our guys can make plays on the goals, for sure. I think the overall athleticism of Cincinnati grinds us down a little bit. But if you isolate the three goals we can do better there," Dunfield admitted.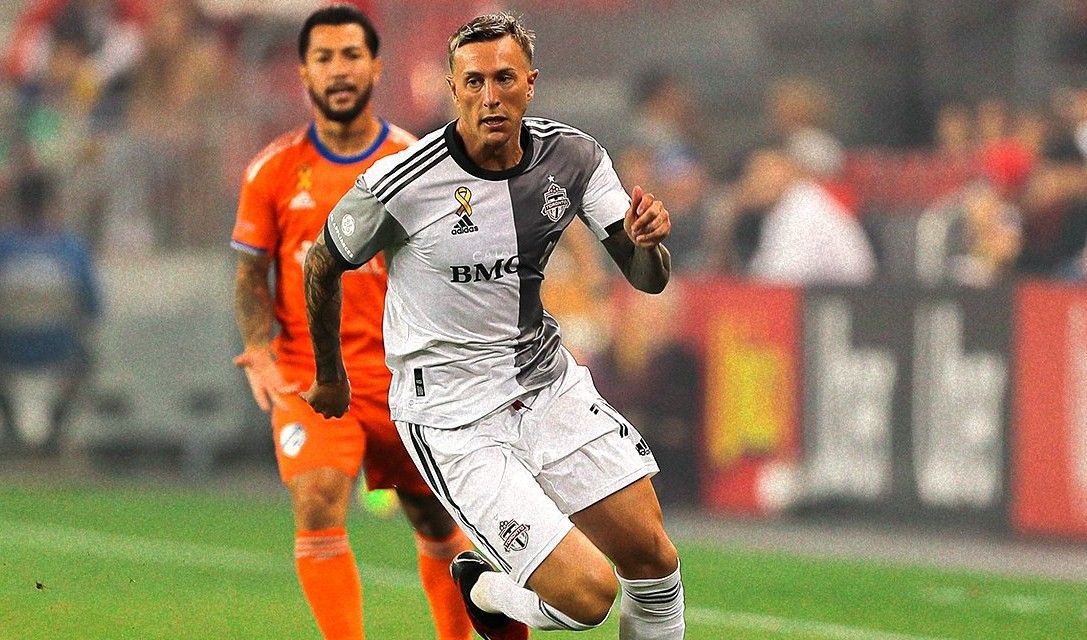 Terry Dunfield will coach next two matches
When John Herdman was announced as Toronto's new full-time coach on Aug. 28, a club statement said that the former Canadian national team manager would officially take over the reins from interim coach Terry Dunfield on Oct. 1.
Accepting that at face value, Saturday's loss to FC Cincinnati would have been the end of Dunfield's tenure, with Herdman set to take over for TFC's pair of road games this week vs. Charlotte FC and New York Red Bulls.
But as TFC Republic reported last week, Herdman will join the team as scheduled even though he'll only coach the last game of the season – Oct. 21 at home vs. Orlando City – following an immersion period at Toronto FC.
Herdman and his staff, which includes assistant Eric Tenllado and goalkeeping coach Simon Eaddy, will be observing the team for the next week or so while Dunfield continues to run training sessions and coach the Reds for its upcoming pair of road games. Herdman will then take over and use the team's layover during the upcoming international break to prepare TFC for their season finale. He'll also use this time to get to know the players as he hasn't talked to any of them as of yet.
Prior to his arrival in Toronto this week, Herdman had spent minimal time at the club's training facility but had kept in contact with Dunfield who kept him abreast of things including match strategy. Dunfield will stay on as assistant coach on Herdman's staff once he takes over the head coaching duties.
Also announced on Monday as part of Herdman's staff were former Canadian women's international Robyn Gayle (performance and wellness coach) and Alex Dodgshon (scouting and analytics coach).
Tenllado, Eaddy, Gayle and Dodgshon were all previously members of Herdman's Canadian national team staff.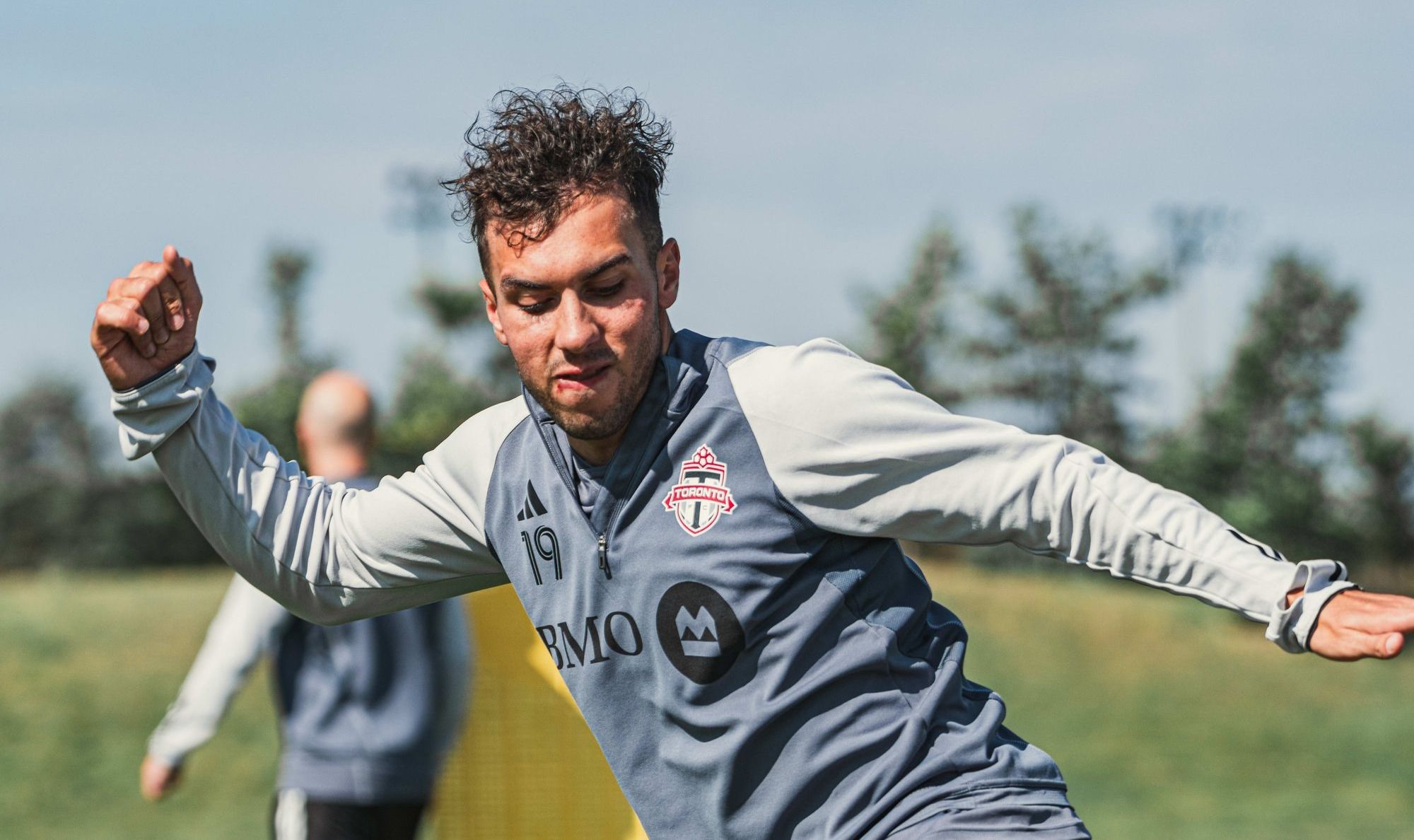 2 games for TFC this week
Toronto has a pair of road matches this week before taking time off during the next international break which runs from Oct. 9-17.
TFC takes on FC Charlotte on Wednesday (7:30 p.m. ET/Apple TV) in the second meeting of the season between the clubs – they battled to a 2-2 draw at BMO Field on April 1.
The Reds are winless in 19 consecutive road matches in all competitions (with 15 losses) and have lost eight away games in a row by a combined score of 24-1. But TFC's previous road victory was a 2-0 decision over Charlotte on Aug. 28, 2022, so maybe a return to Bank of America Stadium is just what they need.
Toronto leads the all-time MLS regular season series against Charlotte with two wins in three games.
After visiting North Carolina, TFC heads north to face the New York Red Bulls on Saturday (7:30 p.m. ET/Apple TV). The teams previously played to a 0-0 draw at BMO Field on May 17.
New York leads the all-time MLS regular season series against Toronto with 20 wins and 10 draws in 39 meetings.
---
---
Stories to look out for at TFC Republic
Terry Dunfield has deployed Michael Bradley as a centre back on several occasions over the last two months since his return from a lengthy injury layoff. How has the Toronto captain fared playing in the back line compared to his natural midfield position? TFC Republic contributor Peter Galindo returns this week with his analytics and tactical column that examines this very question. Look for his feature piece in the coming days.
Other stories that will be published later this week include:
My column on the state of the union at Toronto FC.
My weekly TFC "random thoughts" column.
In-depth pre- and post-game coverage of TFC's road game vs. Charlotte FC on Wednesday.
In-depth pre- and post-game coverage of TFC's road game vs. New York Red Bulls on Saturday.
A full report on the latest Canadian men's team roster announcement ahead of their Oct. 13 friendly.
And much more!
---
TFC Republic mailbag
TFC Republic will feature a regular reader mailbag column where I answer questions from subscribers about Toronto FC and Canadian soccer in general.
I'll answer the best questions submitted to me by TFC Republic readers, so feel free to drop me an email at johnmolinaro@rogers.com. You can also reach out to me via Twitter and Facebook.
(Top photo courtesy of Paul Giamou/Toronto FC)
---
TFC Republic is a paid-subscription website. All of the content at TFC Republic is behind a paywall, and you need to be a subscriber to access it. It costs only $8 for a one-month subscription, or $50 for a full year (prices include 13% GST/HST). What a great deal, eh? Don't miss out, and order your TFC Republic subscription today!
TORONTO FC TICKET DISCOUNT FOR TFC REPUBLIC SUBSCRIBERS!
TFC Republic subscribers can get up to a 25% discount (including no Ticketmaster fee) on ticket prices for Toronto FC home games.
To receive the special promo code, email me at
johnmolinaro@rogers.com
(Please don't share promo code with non-TFC Republic subscribers)