Newsletter
TFC Republic Weekly: October 23-29
It's the end of an era at Toronto FC following the retirement of iconic captain Michael Bradley.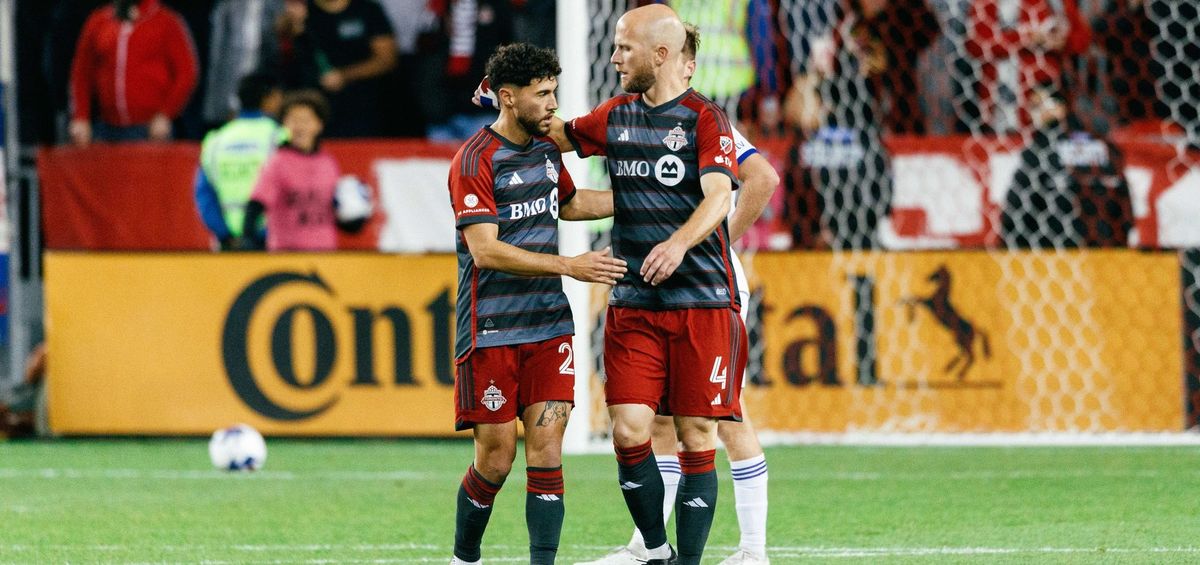 Welcome to the latest edition of TFC Republic Weekly, an email newsletter that will land in the inbox of both paid subscribers and free members of TFC Republic every Monday.
This newsletter will look at what's in store over the next seven days for Toronto FC, and also get a glimpse of what to expect at TFC Republic in the coming days.
So, without further ado...
Toronto FC's nightmarish season comes to an end
It's official: This year's version of Toronto FC is the worst in franchise history.
The 2012 iteration of the MLS team was notorious for its dysfunction on and off the field and for losing nine straight games to begin the year. But even that side managed to win five matches and collect 23 points in a 34-game season.
Those modest benchmarks proved to be beyond the capabilities of the current TFC team who capped off a disastrous 2023 campaign with a 2-0 loss to Orlando City on Saturday night at BMO Field, a match that also marked John Herdman's debut as the Reds' head coach.
Toronto (4-20-10, 22 points) set new franchise records in 2023 for the fewest wins and points in a single MLS season. The Reds ended the season with seven straight losses (and just one win in their last 21 games) and finished dead last in the overall league standings while missing the playoffs for a third straight year.
"To be a part of the worst campaign in the club's history is not something I'm proud of. It's not something we're all proud of. We're all disappointed. It's been a tough season for various reasons," Jonathan Osorio told reporters after Saturday's loss.
He added: "I know it will get better. It's time now to look at ourselves in the mirror and learn from these mistakes because this type of season cannot happen again. It just cannot. Our fans do not deserve it. ... For the fans, it's unacceptable."
TFC players will have this week off before returning next Monday for one final week of end-of-season training. The club's year-end media availability – where the coach, GM, club president and a handful of players always speak to reporters one last time - hasn't yet been scheduled.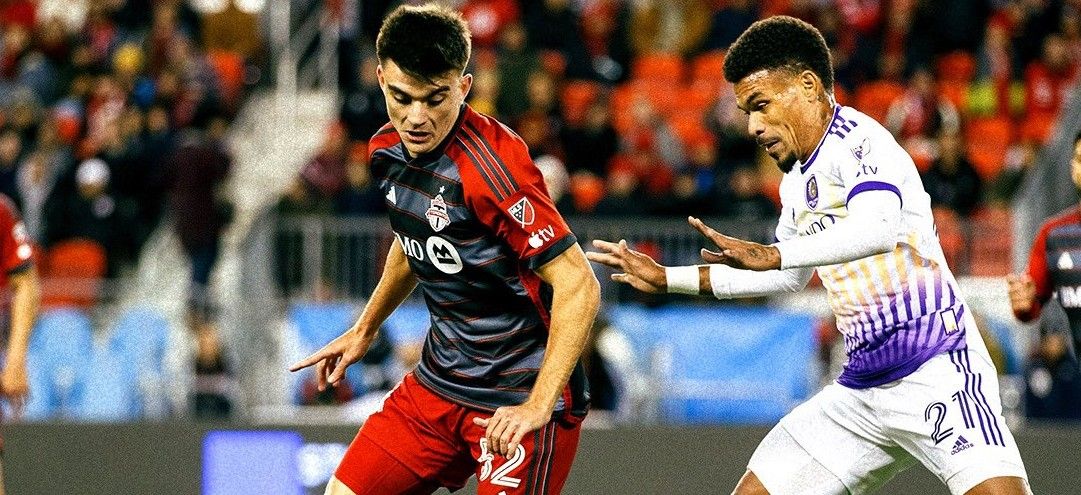 TFC captain Michael Bradley calls it a career
Michael Bradley has called it quits.
Toronto FC's captain announced last Tuesday his plans to retire at the end of this season, which meant Saturday's match was the last one of his professional career.
In 10 campaigns with TFC, Bradley won multiple trophies, including one MLS Cup (2017), one Supporters' Shield (2017) and four Canadian Championships (2016, 2017, 2018 and 2020). Bradley scored 19 goals in 308 appearances in all competitions for TFC, and was the one player who more anybody else transformed the club. He was subbed out in the 80th minute vs. Orlando and received a standing ovation from the TFC faithful as he walked off the pitch towards the bench.
Bradley struggled to describe how he felt going into this final outing of his career when speaking to reporters prior to the Orlando game.
"How does it feel? I don't even really know quite honestly. It's all the emotions: really proud, really excited, really looking forward to enjoying one more game at BMO. One more game as a player. But, of course, it's bittersweet. There are no two ways around that. This has been my life for as long as I can remember. And to know that in a lot of ways it's going to change, yeah, that part is emotional for sure. So, it's been a week of a lot of different emotions," Bradley said.
Bradley also revealed that he plans to eventually go into coaching, although he doesn't have another job lined up quite yet, and that he and his family will be leaving Toronto at some point as he enters this new chapter of his life.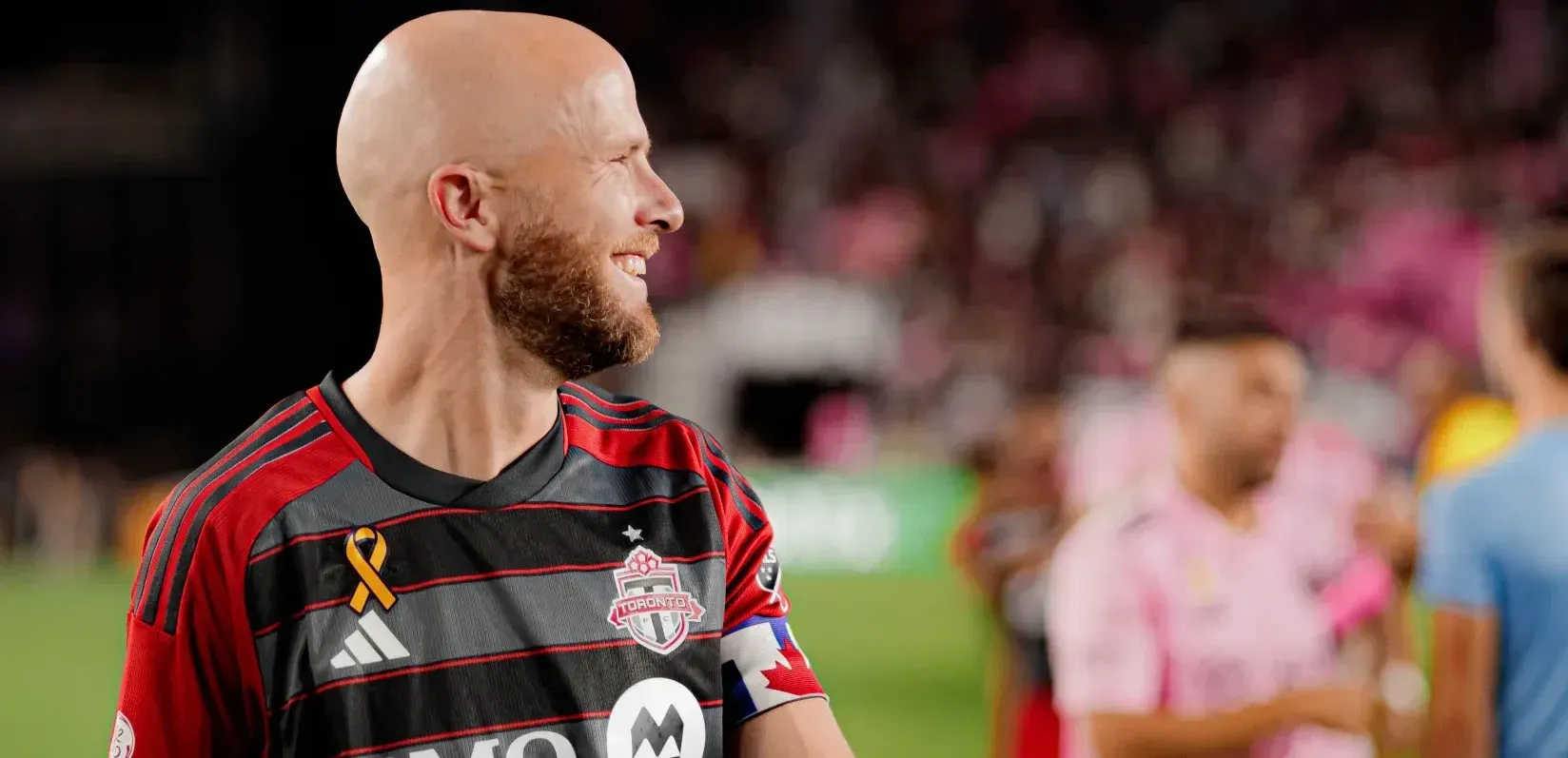 CanWNT vs. Brazil on Saturday in Montreal
The Canadian women's team returns to action on Saturday it takes on Brazil at Montreal's Stade Saputo in the first of two international friendlies this month. The two sides will also meet three days later at Halifax's Wanderers Grounds.
Brazil is No. 9 in the current FIFA world rankings, one spot above Canada. Like the reigning Olympic champions, the South Americans are coming off a disappointing showing at this summer's FIFA World Cup where they bowed out in the group stage. The Brazilians finished third in Group F behind France and Jamaica. Veteran coach Pia Sundhage stepped down after the World Cup with Arthur Elias taking over the team.
Canada leads the all-time series against Brazil with 11 wins and nine draws in 30 matches dating back to their first meeting in 1996. The last match between the nations saw Canada earn a 2-0 victory in the 2023 SheBelieves Cup tournament on Feb. 19 at Nashville's Geodis Park. Vanessa Gilles and substitute Evelyne Viens both scored off set pieces, Kailen Sheridan earned her 17th clean sheet, and Jessie Fleming tallied two assists.
Canada's last match was a hard-fought 2-1 win over a resilient Jamaica at BMO Field on Sept. 26, a result that allowed Bev Priestman's side to qualify for the 2024 Olympics
Last week, Christine Sinclair announced she planned to retire from the national team at the end of the year, although she will play one more season for her pro club, the Portland Thorns of the NWSL. Canada will play a pair of friendlies in B.C. (not yet announced) during next month's international window which will be Sinclair's national team swan song. Sinclair, a 40-year-old native of Burnaby, B.C., is the all-time top scorer in international soccer, for both men and women, with 190 goals in 327 games.
---
---
Stories to look out for at TFC Republic
New Toronto FC coach John Herdman has a very big job ahead of him as he has inherited a team that needs a major culture change. Before tackling that he has to overhaul the roster and decide who'll be back next year and who'll be gone. The team is expected to announce sometime over the next week or so which players are guaranteed to return in 2024, which ones won't be re-signed, and which ones will or won't have the contract options picked up. We'll have a story in the coming days on the roster decisions facing Herdman.
Other stories that will be published later this week include:
My column on the state of the union at Toronto FC.
Peter Galindo's analytics and tactical column on what stood out about TFC's 2023 season.
My feature on the statistics that defined TFC's MLS season.
My piece on the latest Canadian women's team roster.
In-depth pre- and post-game coverage of the Canadian women's team match vs. Brazil on Saturday.
In-depth pre- and post-game coverage of the CPL Final between Forge FC and Cavalry FC on Saturday.
My feature story on former TFC academy graduate Kwasi Poku who will play in Saturday's CPL Final with Forge.
And much more!
---
TFC Republic mailbag
TFC Republic will feature a regular reader mailbag column where I answer questions from subscribers about Toronto FC and Canadian soccer in general.
I'll answer the best questions submitted to me by TFC Republic readers, so feel free to drop me an email at johnmolinaro@rogers.com. You can also reach out to me via Twitter and Facebook.
(Top photo courtesy of Sean Pollock/Toronto FC)
---
TFC Republic is a paid-subscription website. All of the content at TFC Republic is behind a paywall, and you need to be a subscriber to access it. It costs only $8 for a one-month subscription, or $50 for a full year (prices include 13% GST/HST). What a great deal, eh? Don't miss out, and order your TFC Republic subscription today!