Newsletter
TFC Republic Weekly: October 9-15
John Herdman takes over as head coach of Toronto FC this week as he begins to prepare the team for its regular season finale.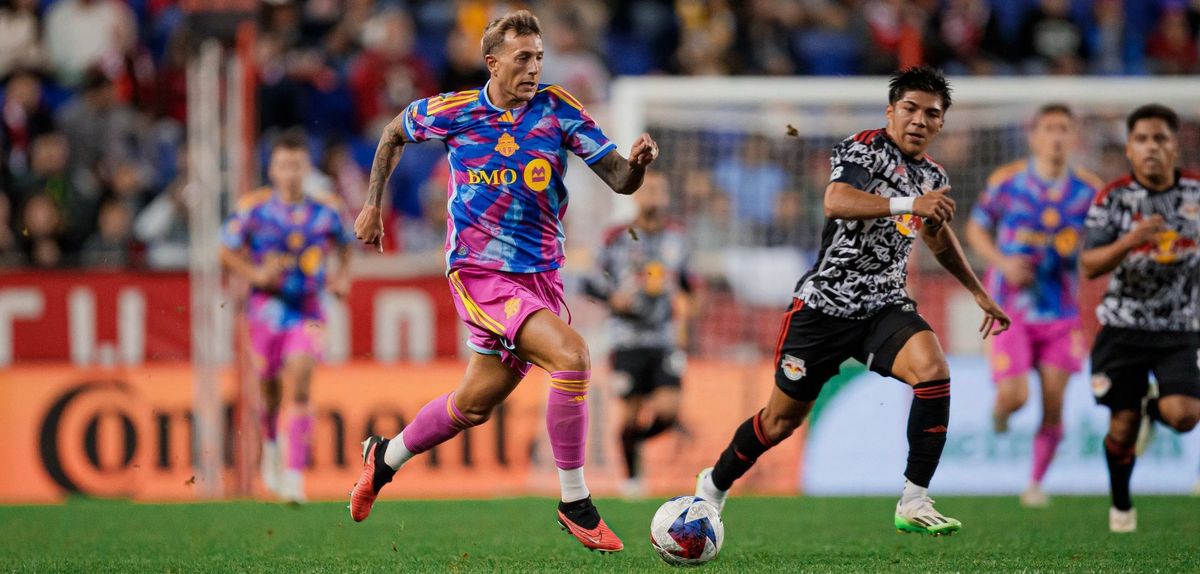 Welcome to the latest edition of TFC Republic Weekly, an email newsletter that will land in the inbox of both paid subscribers and free members of TFC Republic every Monday.
This newsletter will look at what's in store over the next seven days for Toronto FC and set up its schedule of games for the week.
You'll also get a glimpse of what to expect at TFC Republic in the coming days.
So, without further ado...
Happy Thanksgiving!
TFC Republic wishes a happy Thanksgiving to all its subscribers and followers. We hope that you have a restful holiday and get to spend it with family and friends.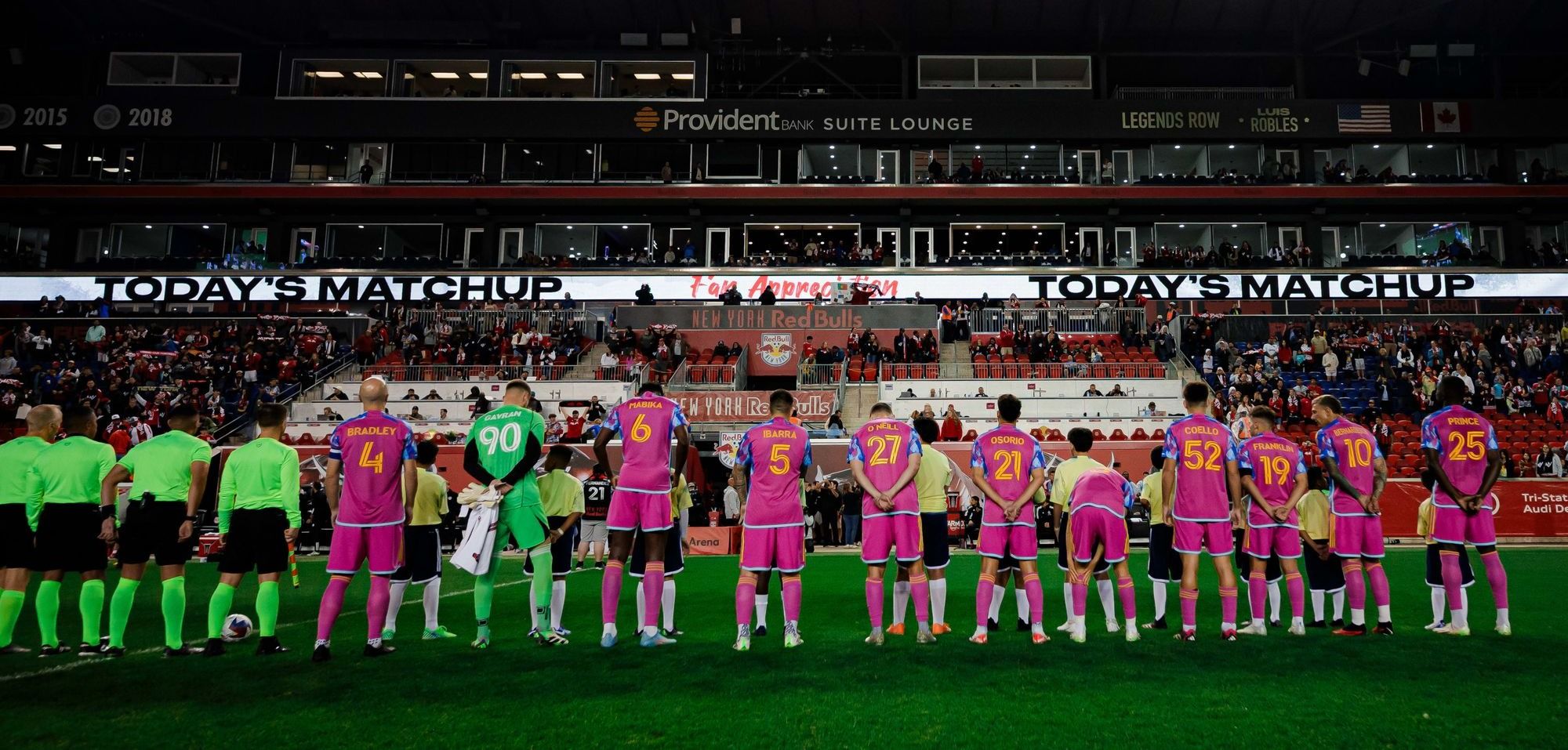 Toronto FC riding a 6-game losing skid
There's no debate: Toronto FC is the worst team in MLS in 2023.
TFC officially clinched last place in the overall league table for this season and extended their losing streak to six consecutive matches following a 3-0 defeat away to the New York Red Bulls on Saturday.
It was a decent first half performance from the TFC at Red Bull Arena as they bravely defended and showed glimpses of attacking spirit on the counter. But they conceded a soft goal right before halftime after a mistake by captain Michael Bradley and completely fell apart in the second half.
TFC have won just one of their last 20 games (1-16-3) in all competitions and finished as the only team in MLS this season without a single road victory. Their previous victory away from BMO Field came in a 2-0 decision over Charlotte FC on Aug. 28, 2022.
Overall, the Reds are winless in 21 consecutive road matches in all competitions (with 17 losses) and have lost 10 away games in a row by a combined score of 30-1. They have failed to score in their last eight road outings and have gone 799 minutes without a road goal.
"Obviously at this point, with so many losses, we can't hide from anything. But we've come to a point where everything that can go wrong goes wrong. And even when we might be deserving, [like] today, maybe to go to halftime tied, every little mistake we get punished from it. So, yeah, I think it's been quite the story for the past three months," midfielder Alonso Coello said after Saturday's loss.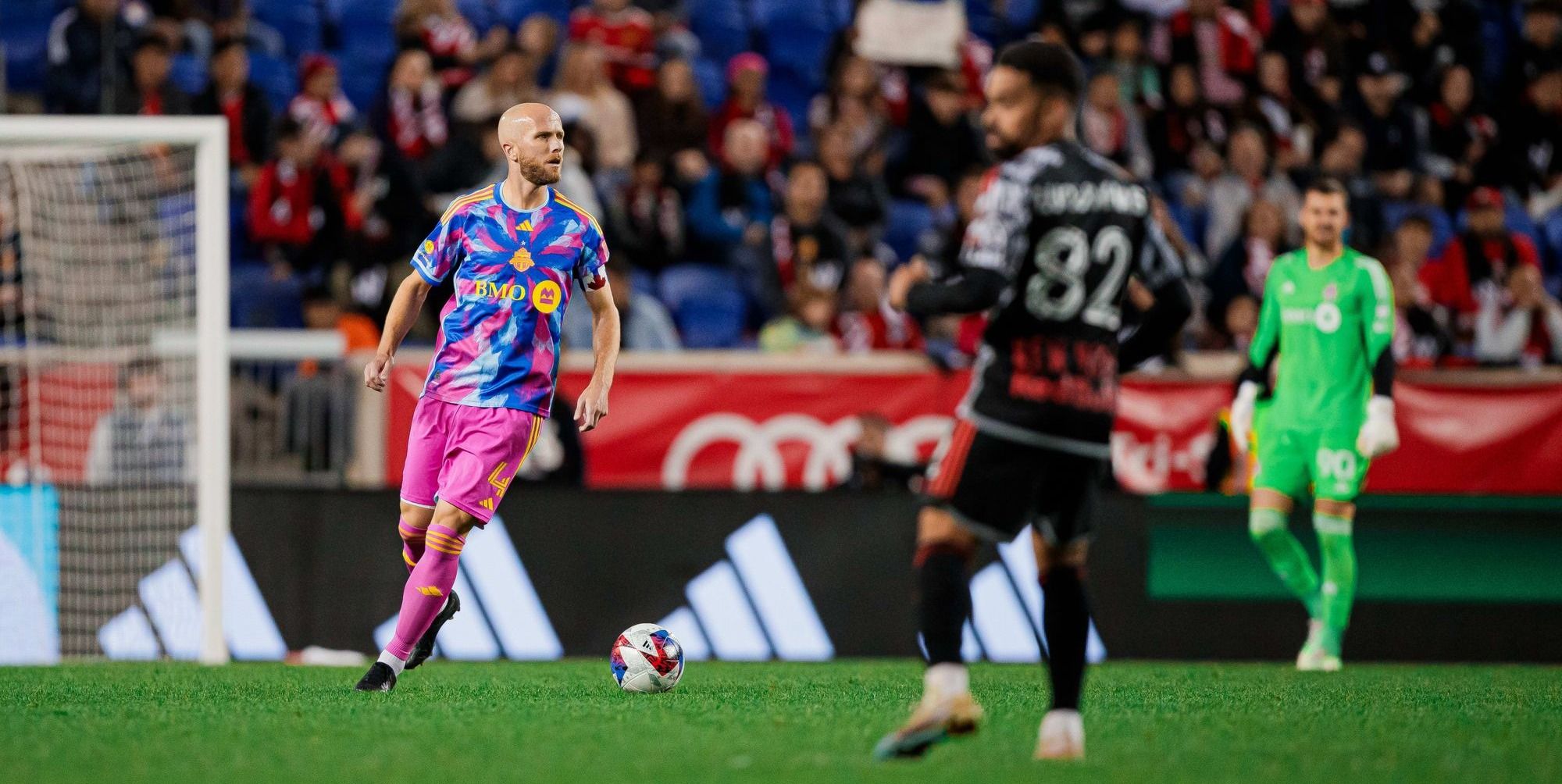 John Herdman takes over from Terry Dunfield
Saturday marked the second straight game in which John Herdman watched Toronto FC play from a private box inside the stadium while Terry Dunfield oversaw things from the touchline in his last outing as interim coach.
Herdman will fully take charge of TFC this week ahead of their regular season finale on Oct. 21 when they host Orlando City.
With a record of 1-14-0 in all competitions, Dunfield will statistically go down as the worst coach in team history. He will stay as an assistant coach at the club under Herdman.
"What gets me out of the bed the next morning, I'm so privileged and lucky to be in this opportunity, is working with the amazing people across the hall, in the changing room that afforded me the time, the open-mindedness to work with them. It really has been a privilege," Dunfield said after Saturday's game.
"That's been a big part of my motivation to stay strong, and when Bill [Manning] offered me the opportunity to come into this role to be the head coach and custodian of the club, I didn't think twice. I knew we were in a difficult spot for sure. As tough as it's been, I've loved every minute of it. Can't wait to continue working with the group."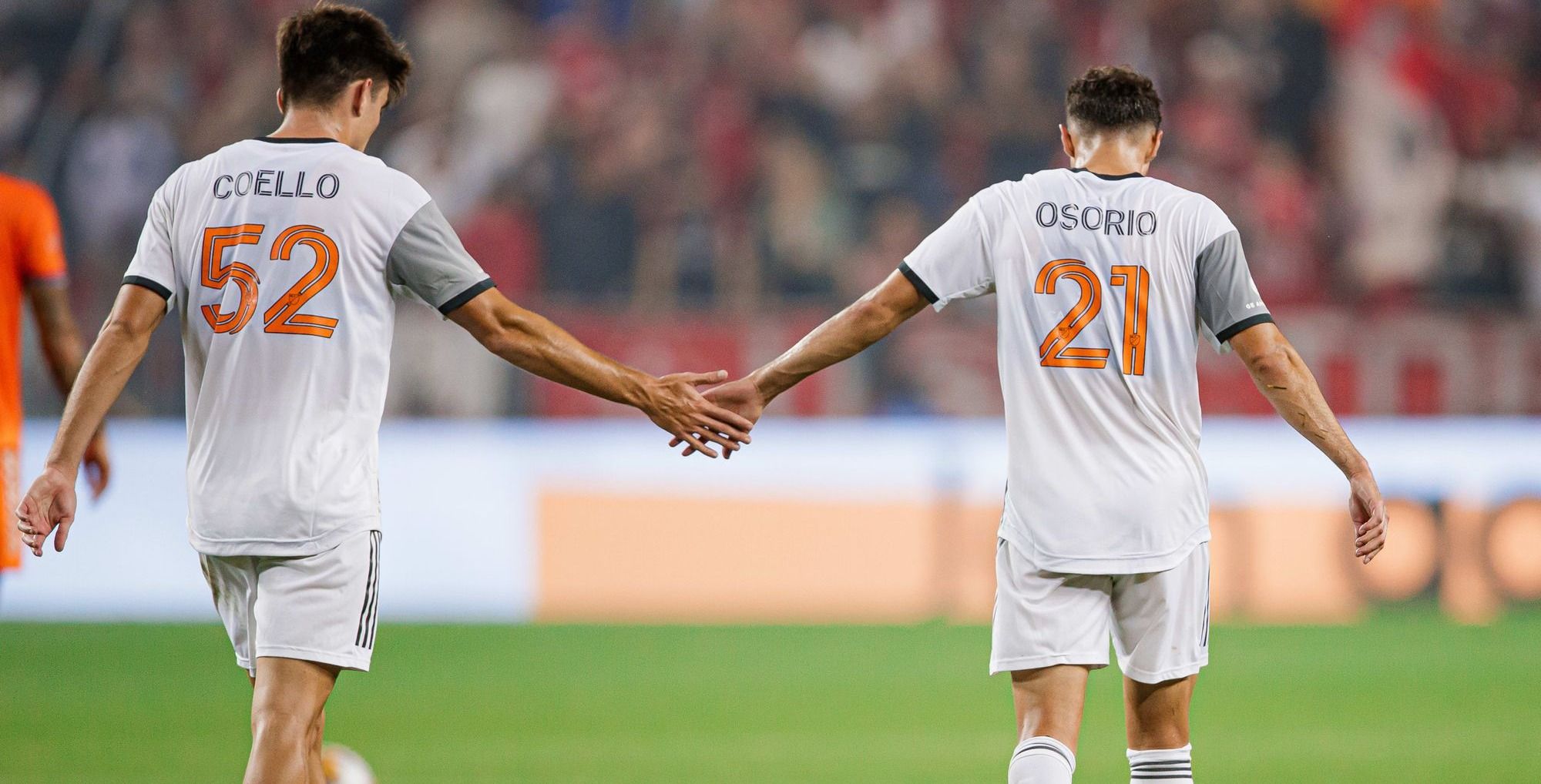 TFC off until Oct. 21 when they host Orlando City
The bad news for TFC is that things can actually get worse for them.
With one match left in the campaign, Toronto (4-19-10, 22 points) remains on course to establish new franchise records for fewest wins and points in a single season – in 2012, the Reds went 5-21-8 and collected just 23 points.
"The motivation is to win [the last game of the season], and leave our fans, ourselves, with a nice feeling heading into the off-season and a nice body of work to help us move forward. So yeah, it's the same as every week, we're going out there, trying to win, and I don't think the mindset will be any different," Terry Dunfield told reporters after the game.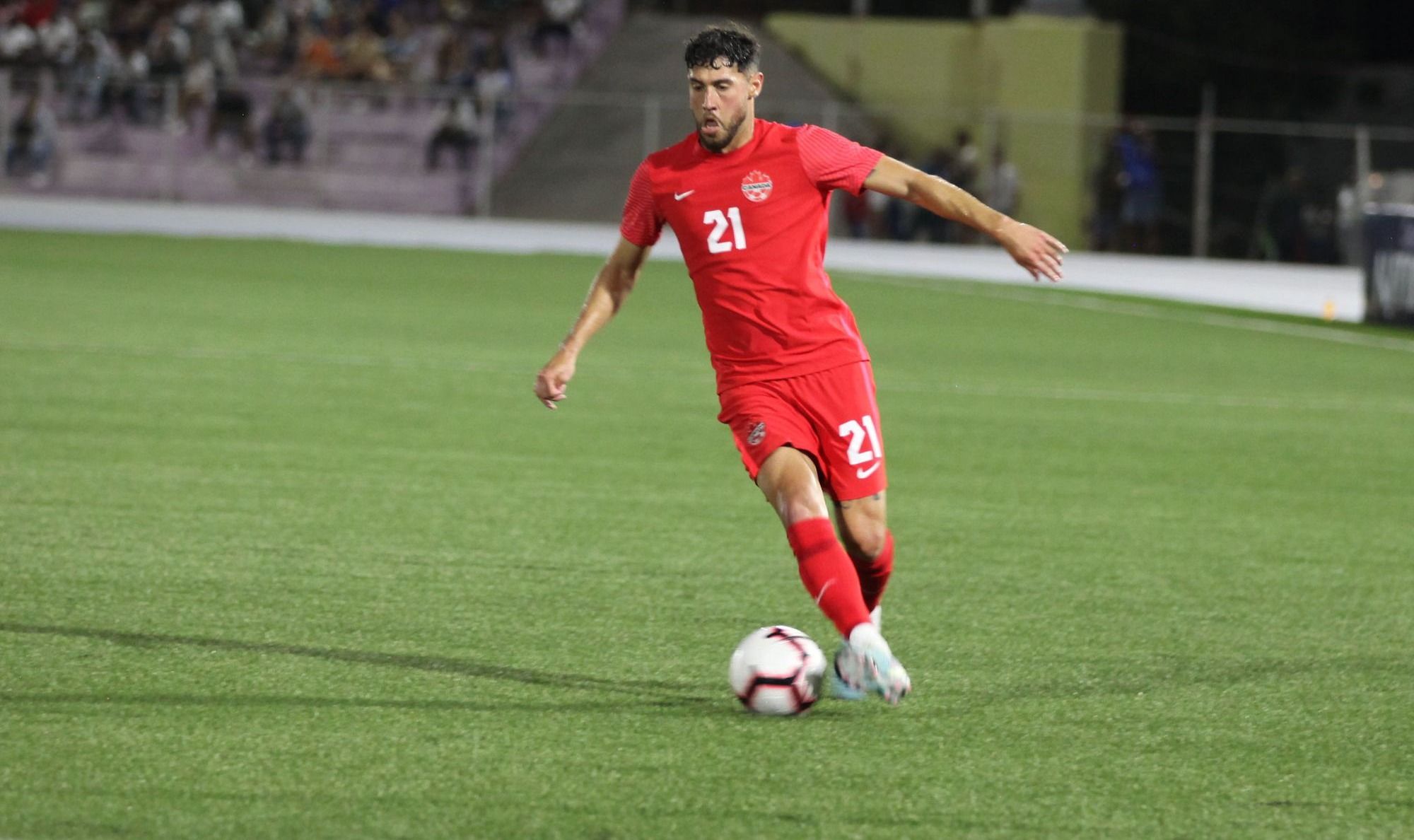 CanMNT vs. Japan on Friday
Canada plays Japan on Friday at Niigata's Denka Big Swan Stadium (6:30 a.m. ET/OneSoccer), a match it will use to prepare for the 2023-2024 Concacaf Nations League which serves as the qualifier for Concacaf teams participating in the 2024 Copa America. The U.S. is hosting the South American championship next summer with 10 CONMEBOL teams plus the six best Concacaf nations as guests.
Named to Mauro Biello's 23-man roster for the Japan game are the usual suspects: Alphonso Davies (Bayern Munich), Jonathan David (Lille), Cyle Larin (RCD Mallorca), Alistair Johnston (Celtic), Stephen Eustaquio (FC Porto) and Milan Borjan (SK Slovan Bratislava). TFC midfielder Jonathan Osorio is also on the squad.
Among the notable absentees are winger Tajon Buchanan (Club Brugge), defender Scott Kennedy (Wolfsberger AC), midfielder David Wotherspoon (unattached) and forwards Lucas Cavallini (Tijuana) and Iké Ugbo (Cardiff City). Buchanan has been sidelined for several weeks with a hamstring injury.
The match vs. Japan will be Biello's first in charge as caretaker boss of Canada since John Herdman stepped down to take over as head coach of Toronto FC. Biello had served as an assistant under Herdman with the men's team since 2018. The appointment of a new full-time manager will take place after Canada Soccer hires a new general secretary. Former national team captain Jason de Vos took over as Canada Soccer's interim general secretary in April.
Biello doubled down on previous public statements about wanting the job on full-time basis, saying he views this upcoming window as a job interview of sorts.
"That's the way I'm approaching it. This is an audition for me... But my mindset is the same, whether I'm interim [coach] or I get confirmed as the [permanent] head coach. I'm looking at this the same way," said Biello, who earned four caps for Canada as a player from 1995 to 2000.
The Canadians and Japanese don't have much history together. They previously met on Nov. 17, 2022, in Dubai when Canada earned a 2-1 win in its final tune-up match before the World Cup in Qatar. Japan leads the all-time series against Canada with two wins in three meetings, including a 3-0 victory at the 2001 FIFA Confederations Cup that it co-hosted with South Korea.
Canada is 44th in the latest FIFA world rankings. Japan is 19th.
---
---
Stories to look out for at TFC Republic
Terry Dunfield deployed Michael Bradley as a centre back on several occasions over the last two months since his return from a lengthy injury layoff. How has the Toronto captain fared playing in the back line compared to his natural midfield position? TFC Republic contributor Peter Galindo returns this week with his analytics and tactical column that examines this very question. Look for his feature piece in the coming days. (NOTE: This story was supposed to be published last Friday but was delayed until this week due to scheduling issues).
Other stories that will be published later this week include:
My column on the state of the union at Toronto FC.
My weekly TFC "random thoughts" column.
My piece on Terry Dunfield's run as coach of the Reds.
The latest edition of the reader mailbag.
In-depth pre- and post-game coverage of the Canadian men's team game vs. Japan on Friday.
My feature on the latest Canadian men's team roster.
And much more!
---
TFC Republic mailbag
TFC Republic will feature a regular reader mailbag column where I answer questions from subscribers about Toronto FC and Canadian soccer in general.
I'll answer the best questions submitted to me by TFC Republic readers, so feel free to drop me an email at johnmolinaro@rogers.com. You can also reach out to me via Twitter and Facebook.
(Top photo courtesy of Lucas Kschischang/Toronto FC)
---
TFC Republic is a paid-subscription website. All of the content at TFC Republic is behind a paywall, and you need to be a subscriber to access it. It costs only $8 for a one-month subscription, or $50 for a full year (prices include 13% GST/HST). What a great deal, eh? Don't miss out, and order your TFC Republic subscription today!
TORONTO FC TICKET DISCOUNT FOR TFC REPUBLIC SUBSCRIBERS!
TFC Republic subscribers can get up to a 25% discount (including no Ticketmaster fee) on ticket prices for Toronto FC home games.
To receive the special promo code, email me at
johnmolinaro@rogers.com
(Please don't share promo code with non-TFC Republic subscribers)