Video blog
CanWNT Talk: Olympic champs get back to basics in win over Jamaica
The Canadian women's team is starting to put its failed campaign at this summer's FIFA World Cup behind itself.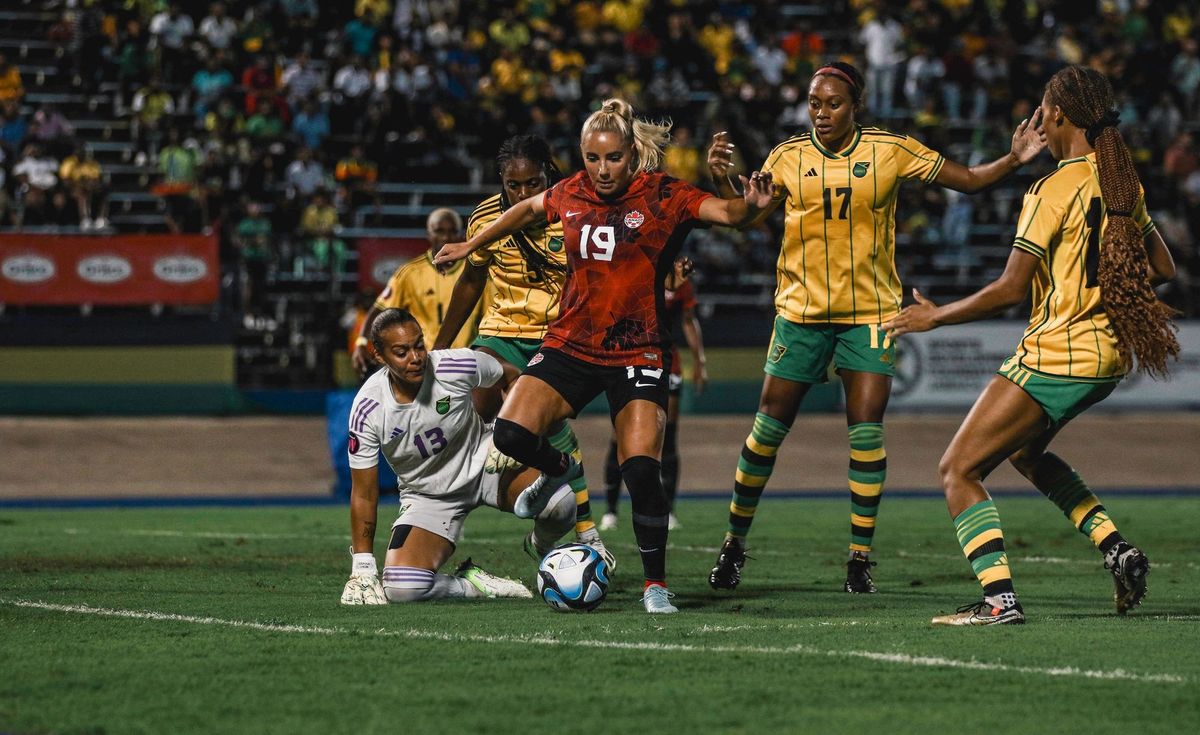 After a disastrous FIFA World Cup, the Canadian women's team returned to their roots on Friday night.
Canada put in a solid defensive effort and Nichelle Prince and Adriana Leon scored in a 2-0 road win over Jamaica in the first leg of its Concacaf Olympic play-in series at Independence Park in Kingston, Jamaica.
This was Canada's first outing since its nightmarish 4-0 defeat to Australia back in July that hastened its early exit from the World Cup. The memory of that humbling loss no doubt lingers within the collective conscience of this Canadian team, which is why it was so important for the Olympic champions to get back to basics with a stellar defensive display.
"I thought in organized play, we were very good. And to be honest I celebrated the clean sheet because it has to be; it's the foundation of what this team is. We came in with that goal and we achieved it," Bev Priestman said in the post-game press conference.
In the latest TFC Republic video blog, we examine Canada's win over Jamaica and look ahead to the second leg.
Watch the video below: