CanWNT
Canada seals Olympic berth with home win vs. Jamaica
The Canadian women's team is Paris bound after beating the Reggae Girlz at BMO Field on Tuesday night.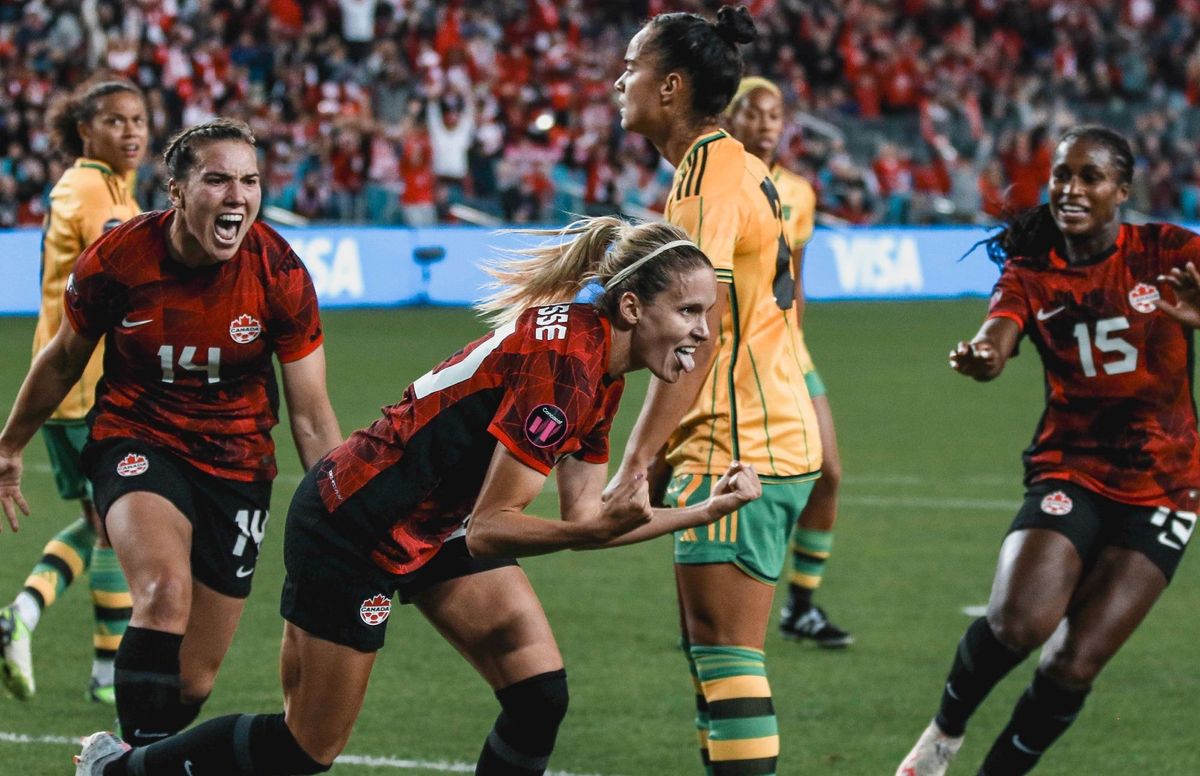 Canada 2 (Lacasse 39'; Huitema 50'), Jamaica 1 (Spence 33')
Canadians get chance to win 4th straight Olympic medal
Canada also qualifies for 2024 Concacaf W Gold Cup
TORONTO – It wasn't exactly champagne football, but the bottom line is the Canadian women's team is off to Paris next summer.
Canada earned a hard-fought 2-1 win over a resilient Jamaica at BMO Field on Tuesday to qualify for the 2024 Olympics where it will have the opportunity to defend its gold medal and reach the podium for a fourth straight time.
Cloé Lacasse and Jordyn Huitema scored for the Canadians who beat the Reggae Girlz 4-1 on aggregate in their two-game Concacaf Olympic qualifying playoff series. By virtue of its victory, Canada also automatically earned a berth at the 2024 Concacaf W Gold Cup. Jamaica must go through the qualifiers to claim a spot at the continental tournament after being eliminated from Olympic contention.
After underwhelming in its three previous World Cups (last place in 2011, quarter-finals in 2015 and round-of-16 in 2019), Canada rebounded at the subsequent Olympics to win a medal (bronze in 2012 and 2016, gold in 2021). Now the Canadians find themselves in the same position again after a disastrous showing at this summer's World Cup in Australia when it became the first reigning Olympic champion to fail to advance out of the group stage. What will Paris bring? Who knows but at least the Canadians will have a chance to redeem themselves after the debacle Down Under.