CanWNT
Zadorsky's rise from World Cup letdown to key Canadian starter
Shelina Zadorsky rebounded from not making the 2015 World Cup roster to becoming one of Canada's most important players.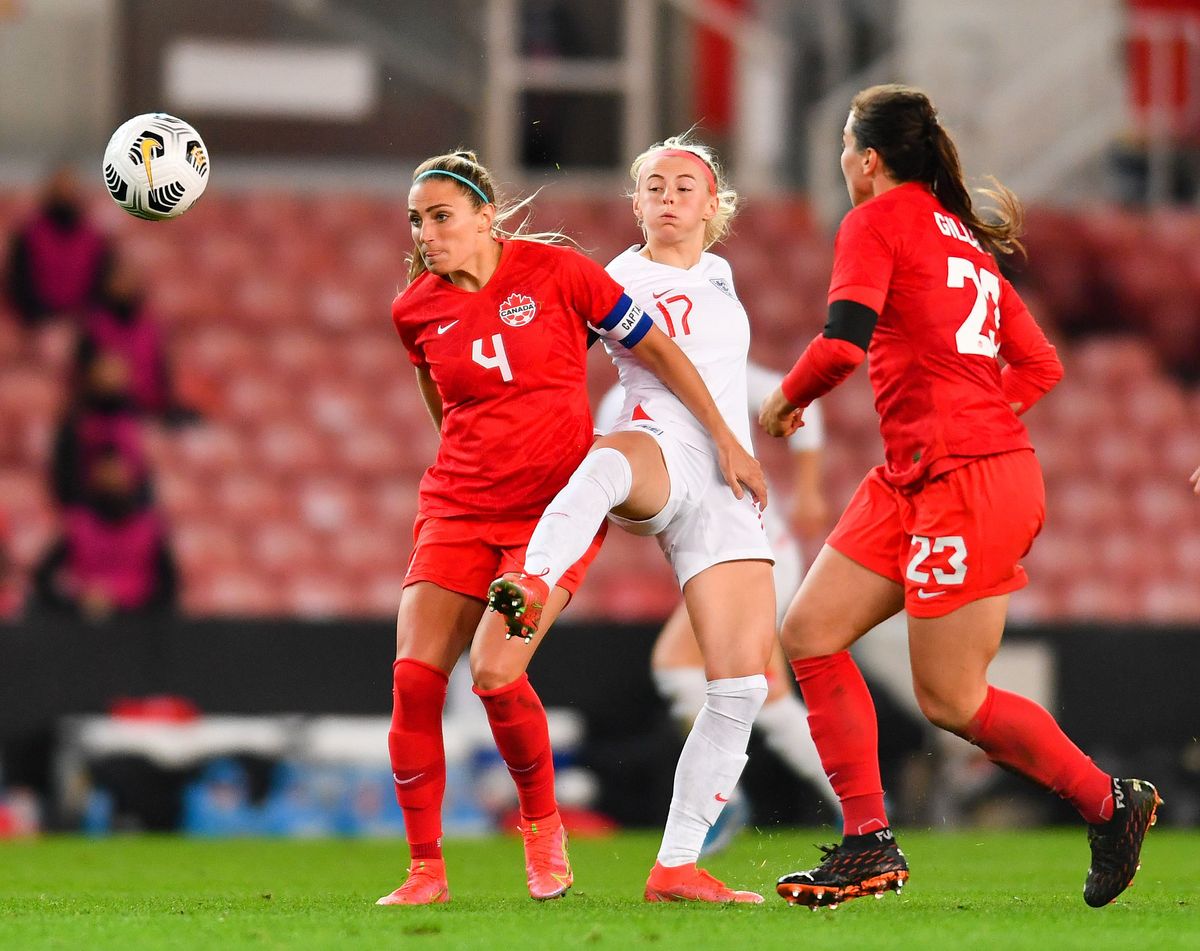 Shelina Zadorsky knew it was a long shot, but the disappointment of not making the final roster for the Canadian women's team that competed at the 2015 FIFA Women's World Cup on home soil left a deep cut.
Six years later, the centre back has an Olympic bronze medal to her credit, accumulated 74 caps and firmly established herself as a key starter for the Canadian side currently competing at the Tokyo Olympics.
After playing for Canada at youth level and representing her country at both the U-17 and U-20 Women's World Cups, Zadorsky made her senior team debut as a 20-year-old in a game against South Korea at the 2013 Yongchuan Cup in China.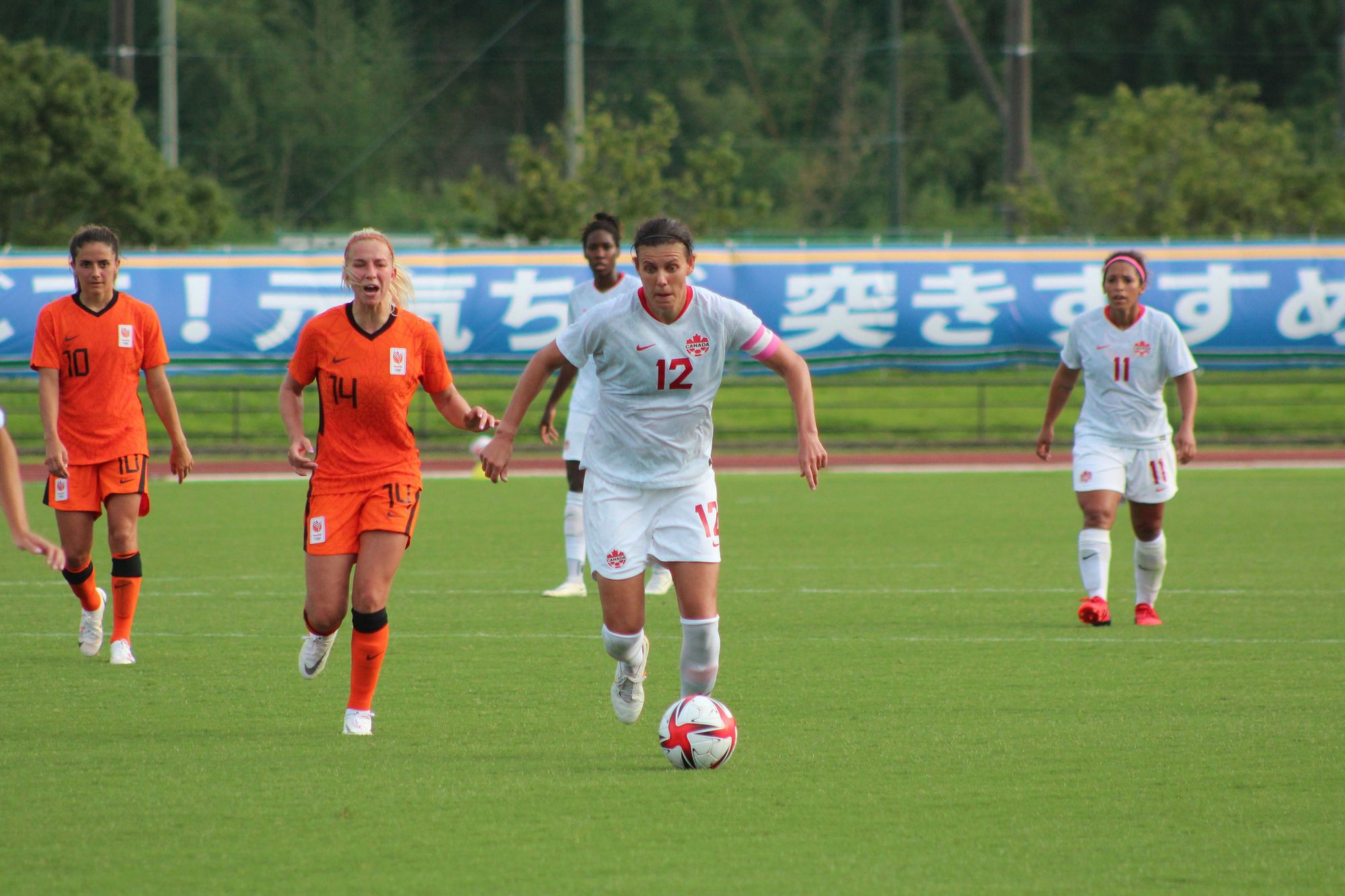 It was a baptism of fire of sorts for Zadorsky, who started in the back line with Robyn Gayle and Emily Zurrer, and exited the game in the 63rd minute with the Koreans enjoying a three-goal lead en route to a 3-1 win. At the time, Zadorsky was a bright prospect and had hopes of earning more caps in order to make a case for herself to be included in the World Cup roster.
It never happened, though, as she had to wait until December of 2015, long after the World Cup was over, to earn a recall to the national team. In order to improve her game and develop her skills, she moved abroad in 2014 and played professionally in Australia (Perth Glory) and Sweden (Vittsjo GIK), before coming back to North America two years later when she signed with the NWSL's Washington Spirit. Ever since, she's been a mainstay of the Canadian women's team, whether it's been John Herdman, Kenneth Heiner-Møller or Bev Priestman at the helm.
Today, the 28-year-old native on London, Ont., looks back philosophically on not making the 2015 World Cup squad, viewing it as a key moment in her career trajectory.
"When you look back at yourself that many years ago, you think, 'Wow, was I even ready?' Realistically, I had a lot of growth to make… I went off and challenged myself and I played abroad and I just committed to do whatever I can to become the best player I can be. Those two seasons were really pivotal for me to just continue growing on and off the field, and come to a sense of believing in myself so that (I'd be ready) when I got the call after watching Canada in a World Cup," Zadorsky said in the buildup to the Tokyo Olympics.
"Seeing the whole country get behind our team, it just fuelled that fire for me to want to get back into the team."
Zadorsky quickly rebounded from the World Cup disappointment by starting in all five of Canada's matches at the Concacaf Olympic qualifiers. She followed that up by playing a key role in Canada repeating as bronze medal winners at Rio 2016, again starting in all five matches.
"Making the team for the Olympics the year after (the World Cup) was a proud moment for me. Every athlete's career has these ups and downs, but I'm really proud that I kept pushing, and now I get to be surrounded by these great athletes and compete in my second Olympics (in Tokyo)," Zadorsky said.
After spending two seasons with the Orlando Pride in the NWSL, Zadorsky again moved overseas as a part of a loan deal with Tottenham in 2020. The Canadian centre back quickly adapted to life in the English game by making 11 appearances across all competitions. Spurs were so impressed with how she became an integral part of the backline that they signed her to a permanent deal this past January.
Zadorsky was also given the captain's armband earlier this year, and she repaid that faith in her by playing in 13 games and helping Spurs avoid relegation with an eighth-place finish. She signed a new contract in May that will run until 2022, with an option for a further year, another sign of just how much Spurs hold her in such high esteem.
Needless to say, the move to play in England's topflight paid off big dividends for a player who was still trying to find herself while competing at the 2016 Rio Olympics.
"It's crazy to look back at my own journey and how I got here... That first Olympics, you're just a bit naive, stuck there and wide-eyed and so excited, but I think I've really come into my own in the sense of building my confidence and playing against some of the best, day in and day out. Making the move to England, it was the perfect time to do that in my career, and being challenged in the FA WSL has been awesome. Now I'm in a position to consistently bring my leadership skills in the back line," Zadorsky said.
"I'm in a place where I've been proud of my performances and I just want to push and be that calm rock on the ball, and keep clean sheets for our team, Mentally, I'm in such a good place."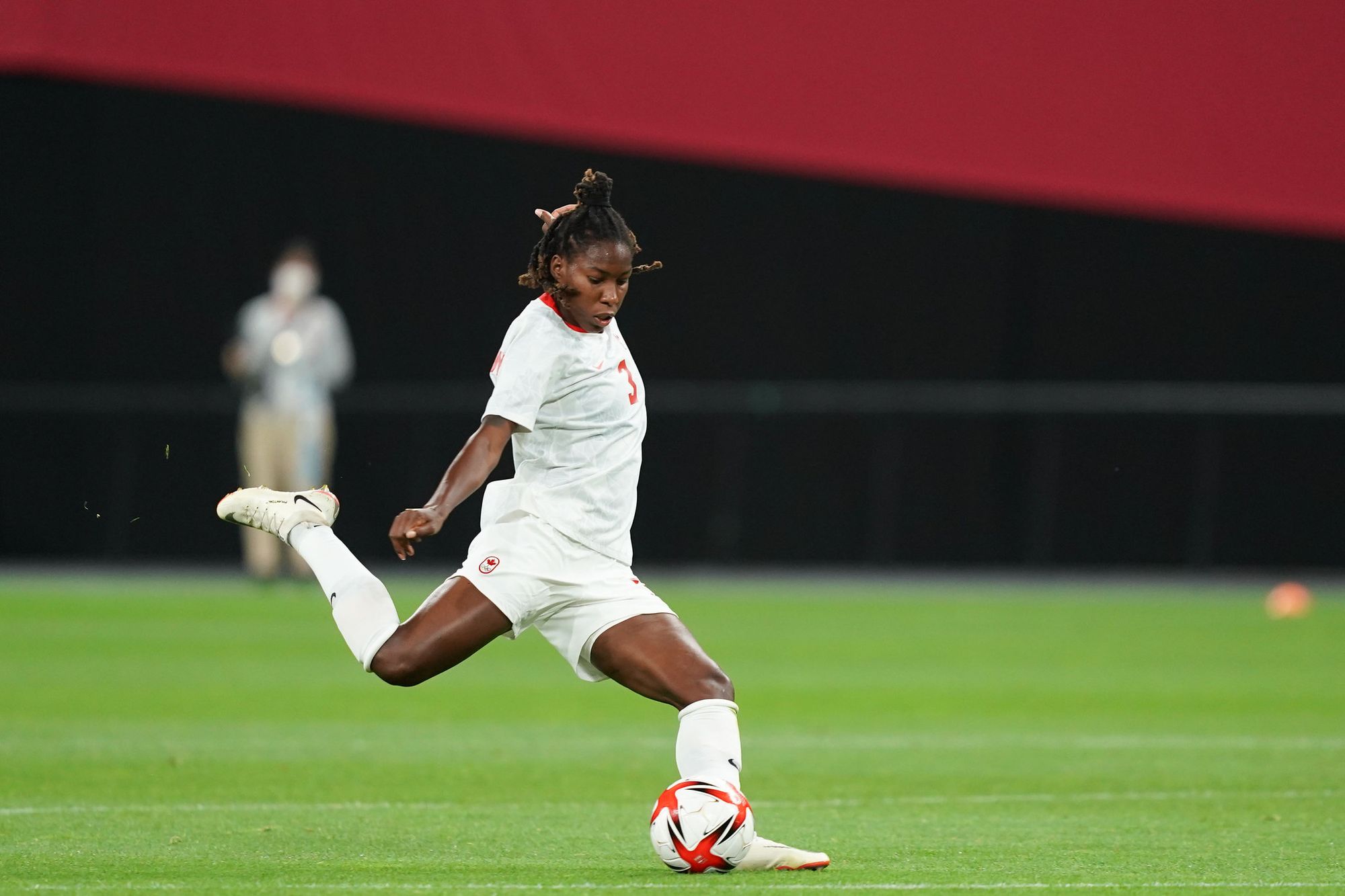 The move to Spurs has been massive for Zadorsky's development, but so has playing alongside Kadeisha Buchan, considered one of the best centre backs in the women's game, in the heart of Canada's defence. Together, the pair have anchored a back line that has become the Canadian team's biggest strength. Zadorsky admits that she's been able to learn so much from partnering with the Olympique Lyon star.
"She just has a fearlessness about her that radiates off her. It's very easy to get into that zone with her. We hate getting scored on, so we share that passion. Both of us, we're aggressive defenders which helps fuel the team in winning 1-v-1 battles," Zadorsky offered.
"Her calmness on the ball helps me be calm on the ball. Our cover for each other is constant; we want to work for each other. It starts with that mindset of keeping clean sheets for our team, and from there it's 'body on the line' tackles. We just have an energy that we share that we want to get the best out of our own individual performances, but we know as the rock of the back line we need to be blocking goals, stopping chances. It's been such a fun ride."
(Top photo courtesy of Canada Soccer)
---
TFC Republic is a paid-subscription website. All of the content at TFC Republic is behind a paywall, and you need to be a subscriber to access it. It costs only $8 for a one-month subscription, or $50 for a full year (prices include 13% GST/HST). What a great deal, eh?  Don't miss out, and order your TFC Republic subscription today!